Social media and influencers key to military recruitment of young people, defense officials say
By
Stars and Stripes
September 22, 2022
---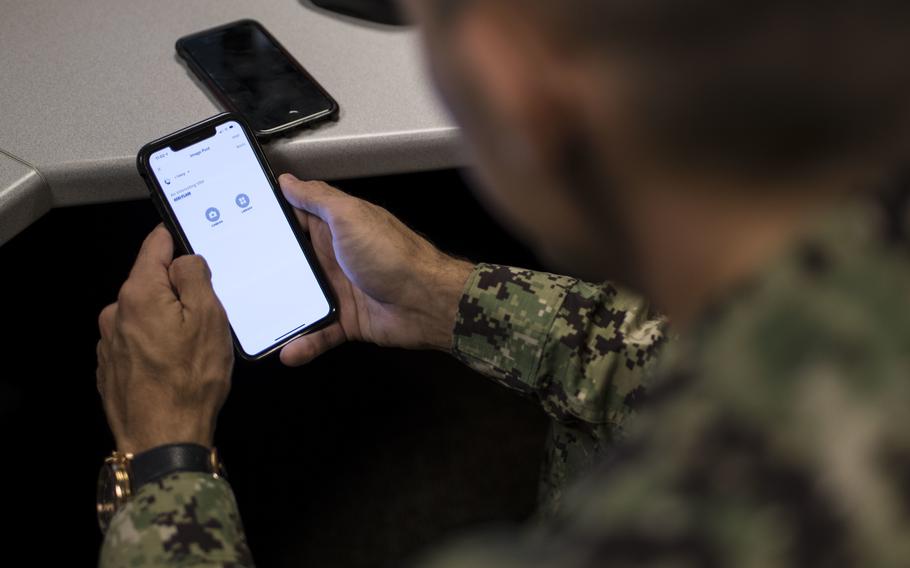 WASHINGTON — The Pentagon should harness the power of social media and influencers to change young peoples' perception of the military and entice them to enlist amid a challenging recruiting environment, defense officials told a Senate panel on Wednesday.
The officials partly blamed negative news coverage for hurting enlistment goals and said members of Generation Z must be galvanized to see the value of serving their country and the benefits of the military. Despite assessing more than 170,000 potential enlistees, the military anticipates collectively missing its recruiting goals when the fiscal year ends Sept. 30.
"The portrayal of the mission and what service looks like for military members and their families is often skewed in the media and in the minds of the current youth generation," said Stephanie Miller, deputy assistant secretary of defense for military personnel and policy. "The next generation of Americans to serve should know that there has never been a better time for them."
Miller and the personnel leaders of the Army, Navy, Air Force and Marine Corps described an exceptionally tough recruitment year and told members of a Senate Armed Services Committee subpanel that investment in more targeted advertising and marketing would help address the growing problem.
Current recruitment efforts rely too much on an outdated, "telephone book-era" method to recruit youth through high school directories rather than focusing on social media, said Michael Strobl, the acting deputy commander for manpower and reserve affairs for the Marine Corps.
"What we really want to be able to do here is to be able to provide more personalized and tailored content," Miller said. "What we are really right now is a blunt force instrument and we want to be more strategic. We want to be able to kind of package our messaging so that it can resonate with greatest effect to a generation where we count seconds in terms of being able to capture their attention."
The youth market is increasingly disconnected and unfamiliar with the military, with only 1 in 11 eligible individuals between the ages of 17 and 24 showing a propensity to serve, said Lt. Gen. Caroline Miller, the deputy chief of staff for manpower, personnel and services for the Air Force. Only 23% of young people are fully qualified to enlist while the rest are disqualified for obesity, addiction, medical and behavioral health conditions, and other issues.
"We anticipate the recruiting environment to be even more challenging in 2023 and beyond," Lt. Gen. Miller said.
A historically low level of interest among young people as well as a strong labor market and intense competition with the private sector are all expected to continue contributing to recruitment woes, officials said.
Sen. Thom Tillis, R-N.C., said the public is misled by "disproportionately negative and often inaccurate portrayals" of military service and young people are particularly susceptible to "incorrect" narratives. Surveys of potential recruits show young people mainly pass on military service due to the possibility of becoming injured or dying or suffering from post-traumatic stress disorder or other psychological issues, he said.
"The truth of course is that the vast majority of those who join the military come out much better for their service," Tillis said. "While there are some jobs in the military that can be dangerous, most people serve without being exposed to any more danger than the average American does on a worksite."
While recruitment lags, retention is at a record high across all the military branches, said Sen. Kirsten Gillibrand, D-N.Y. She attributed the paradox to the benefits of service: more education, a higher household income, greater levels of civic engagement and a lower level of unemployment among veterans than the general population.
"Decades of hard-fought conflict in Iraq and Afghanistan have created a perception that service in the military leaves people broken, damaged or disadvantaged in society," Gillibrand said. "In reality, I know from my many interactions with our service members and veterans, the majority report positive experiences in the military, positive post-military outcomes and are proud of their service."
Defense officials told senators that they want to sell that narrative to young people and create a "national dialogue" on service through high-tech tools. Chief among them is targeted advertising for potential applicants that would allow the Marine Corps, for example, to track what users of its website click on.
Utilizing that technology requires action from Congress, which would need to expand the Pentagon's current authorities for marketing and advertising to match the capabilities of the commercial advertising industry. The move would undoubtedly prompt discussions about data privacy, Tillis said.
Strobl said he welcomed working with the committee to figure out how to leverage modern technology while balancing privacy. Today's youth are on social media "all the time" but the military lacks the ability to do effective outreach to them, he said.
"We must work together to change the narrative, to promote the value so that our nation's youth do not miss out on the benefits of service and our country does not miss out on them," Strobl said.
---
---
---
---