Texas governor calls on state-sponsored Guard troops to arrest migrants violating federal law, return them to the US-Mexico border
By
Stars and Stripes
July 7, 2022
---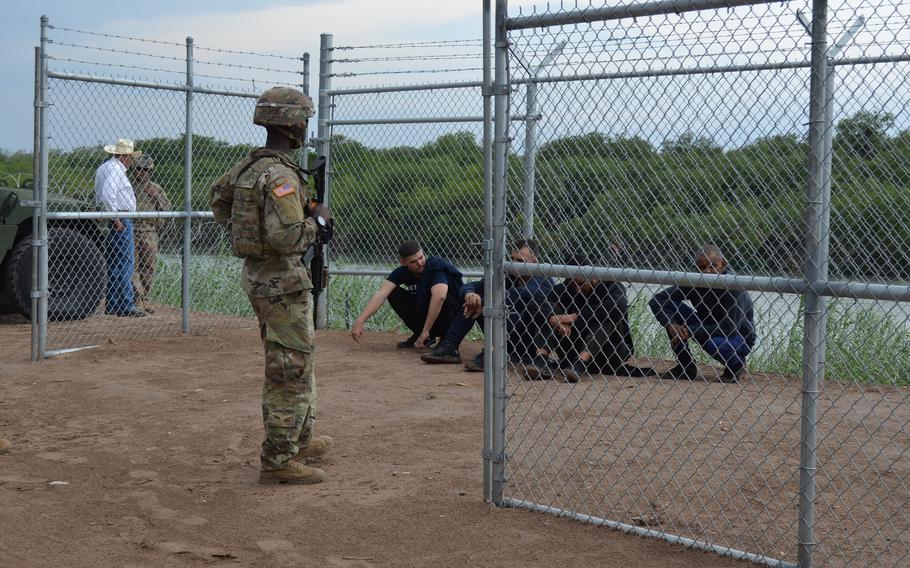 AUSTIN, Texas — Gov. Greg Abbott on Thursday authorized National Guard troops deployed on state orders at the border with Mexico to arrest migrants who crossed illegally into the U.S., or violated other federal laws, and bring them to a port-of-entry.
The order also extends the authority to state police and stretches the mission known as Operation Lone Star into new territory. Troops already had arrest authority but only to enforce state laws, such as trespassing.
Abbott first deployed troops on the mission in March 2021, with the number of service members deployed hitting a peak of 10,000 earlier this year. As of last month, the number had dropped by about 500 as the Texas Military Department began to use more patrol boats on the Rio Grande instead of observation posts along the riverbank.
The governor's order does not state how troops will determine a person has crossed illegally into the U.S. or whether they must ensure people brought to the port-of-entry do return to Mexico. It's also unclear if they will be processed by U.S. Customs and Border Protection.
Abbott's office referred all "operational" questions to the Texas Military Department, which did not immediately respond to questions. U.S. Customs and Border Protection did not immediately respond to questions about whether it is working with Texas on this new effort.
Abbott's office said in a statement that 5,000 migrants were apprehended during the July 4th holiday weekend, "creating a border crisis that has overrun communities along the border and across Texas."
Only the federal government is authorized for immigration enforcement, but Abbott wrote his measure is necessary due to President Joe Biden's "failure to protect our border."
Guard troops have built coiled barbed wire fencing along the border and report illegal activity that they observe while standing watch at the river to state and federal law enforcement.
ProPublica reported this week that the Department of Justice is investigating Operation Lone Star for potential civil rights violations, though the department declined to comment.
It is unclear whether the National Guard's role in the mission is part of the investigation or if it is focused on state prisons and state police.
---
---
---
---