Defense budget's emphasis on weapons development crucial to competition with China, Pentagon hypersonics director says
By
Stars and Stripes
June 2, 2021
---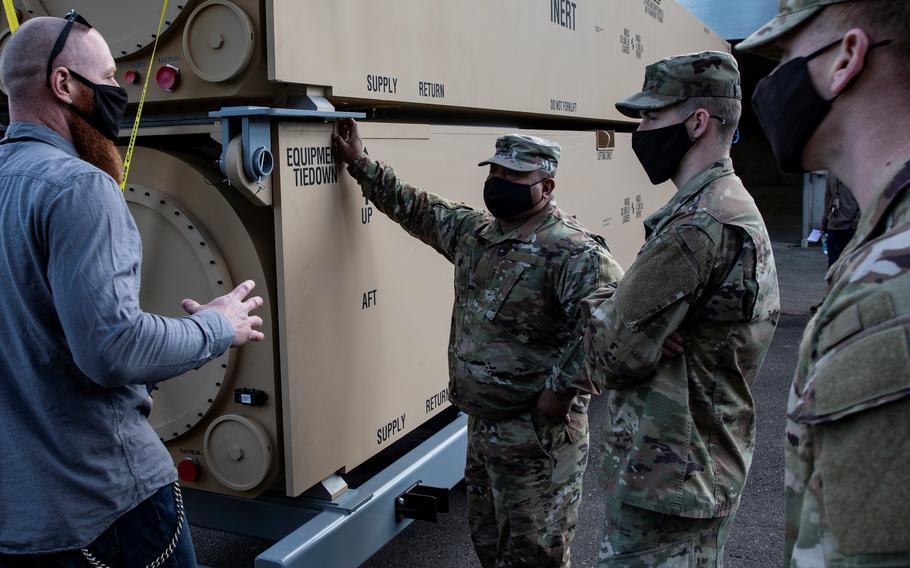 WASHINGTON — Emphasis on high-end weapons development in the Defense Department's proposed 2022 budget is crucial to maintaining the U.S. military advantage amid rising tensions with China, the Pentagon's director of hypersonics said Wednesday.
The Defense Department budget released Friday allotted $112 billion to research, development, testing and evaluation of defense systems —the largest-ever amount earmarked for that purpose in department history — to compete with what Pentagon officials described as the "pacing threat" of China.
Beijing has already fielded hypersonic weapons such as the Dong Feng-17 hypersonic glide vehicle, capable of speeds of up to Mach 10, according to the Washington think tank Center for Strategic and International Studies' Missile Defense Project, which studies ballistic and cruise missiles around the world.
"The budget dropped for '22 is a very important statement from the department about the importance of hypersonics," said Mike White, principal director for hypersonics in the Office of the Under Secretary of Defense for Research and Engineering. "We've got strong commitment from the new administration for our strategy and moving forward to really rapidly mature and deliver hypersonic-based capabilities."
Hypersonic missiles fly at least five times the speed of sound. The U.S. does not have any deployed now, but is developing such strike systems that can travel about 500 miles in 10 minutes, White said during a webinar presented by CSIS. The U.S. stockpile of subsonic long-range missiles takes about an hour to reach the same distance.
"You can just look at the compression of the timescale on the battlefield — that's going to be a critical value proposition for the hypersonic systems," White said. "If you are in a battlefield timescale environment where [adversaries] are launching strike packages that take on the order of minutes and our strike packages take on the order of hours, that's a timescale asymmetry that we need to make sure we're not allowing to stand."
The budget for fiscal year 2022, which begins Oct. 1, requests a 5% boost in its research, development, testing and evaluation, part of which will be spent on developing and procuring hypersonic capabilities. Hypersonics will become more critical to maintain the U.S. defense advantage as adversary capabilities continue to improve, White said.
"We're going into a highly contested environment that is defined by our adversaries' very thoughtful development of high-end systems that challenge our domain dominance in space, in the air and at sea," he said. "We have to make sure that we've got enough flexibility to be able to deliver effects from multiple domains so that we don't make their problem too easy for them."
White said the United States must diversify its weapons as adversaries develop capabilities that could challenge key American assets, such as aircraft carriers. For example, China's Dong Feng-26 missile is dubbed by analysts as the "carrier killer" for its reported ability to strike a moving target from as far away as 960 miles.
"If I have an effect that's only going to come from a carrier and they keep my carriers out because they've got DF-21s and DF-26s or whatever, then I kind of lose," White said. "So, I want to be able to present multiple opportunities to deliver the effects I need to deter [adversaries]."
Twitter: @CaitlinDoornbos
---
---
---
---