Millions of dollars remain unaccounted for since Taliban takeover, report says
By
Stars and Stripes
June 7, 2022
---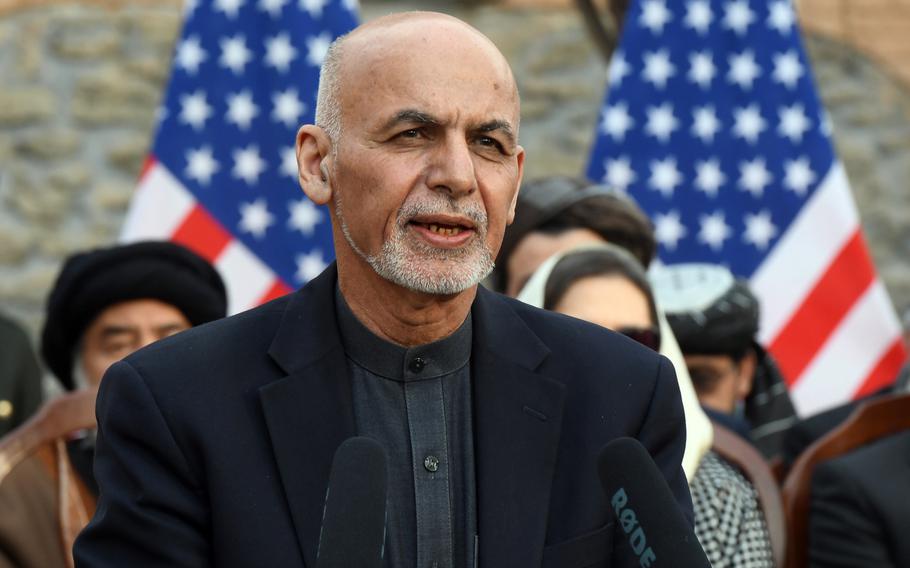 Unspecified millions of dollars remain unaccounted for some 10 months after the Afghan government disintegrated during the frantic withdrawal of U.S. personnel last summer, a government watchdog report issued Tuesday said.
It remains unclear whether any stolen money was provided by the United States, John Sopko, the special inspector general for Afghanistan reconstruction, said in the interim report.
Some high-ranking Afghan government officials and staffers stuffed money into their pockets and fought over piles of cash in the final hours before the Taliban took over the country, said the SIGAR report.
"With Afghan government records and surveillance videos from those final days now in Taliban hands, SIGAR is unable to determine how much money was ultimately stolen, and by whom," the report said.
The interim report is part of a probe into allegations that former President Ashraf Ghani took millions of dollars with him when he fled his palace via helicopter last August. Those allegations are most likely exaggerated, although some money was taken, the investigation found.
It's now believed that approximately $500,000, much of it belonging to the Afghan government, left the country when Ghani, his family and close allies flew to neighboring Uzbekistan on three helicopters.
Investigators are still waiting for answers from questions sent to Ghani, Sopko said.
Investigators gathered firsthand accounts from senior officials in the Afghan government in Kabul who fled the country with Ghani.
"Everyone had $5,000 to $10,000 in their pockets. … No one had millions," one former senior official who flew on the helicopters told investigators.
The Afghan ambassador to Tajikistan Mohammad Zahir Agbar accused Ghani last year of stealing "$169 million from the state coffers" on his flight out of the country, but he declined to provide evidence at the time and to the authors of the report.
It is unlikely that much money was loaded into the helicopters, which were overburdened with family and staff, the report said. Such a sum in hundred-dollar bills would have weighed 2 tons and formed a block 7.5 feet long, 3 feet wide and 3 feet tall.
Presidential guards left behind after Ghani's escape fought over $5 million in cash discovered at the palace, the report said.
This money was allegedly ferried out of the palace by the guards, but the authors of the report were unable to draw any definitive conclusion about the fate of these millions.
Other former Afghan security officials said the country's spy agency and the $70 million in its coffers were looted in its final days, but the report's authors said they were unable to verify these accounts.
---
---
---
---