Cambridge American Cemetery pays tribute to Americans who died in England during WWII
By
Stars and Stripes
May 30, 2022
---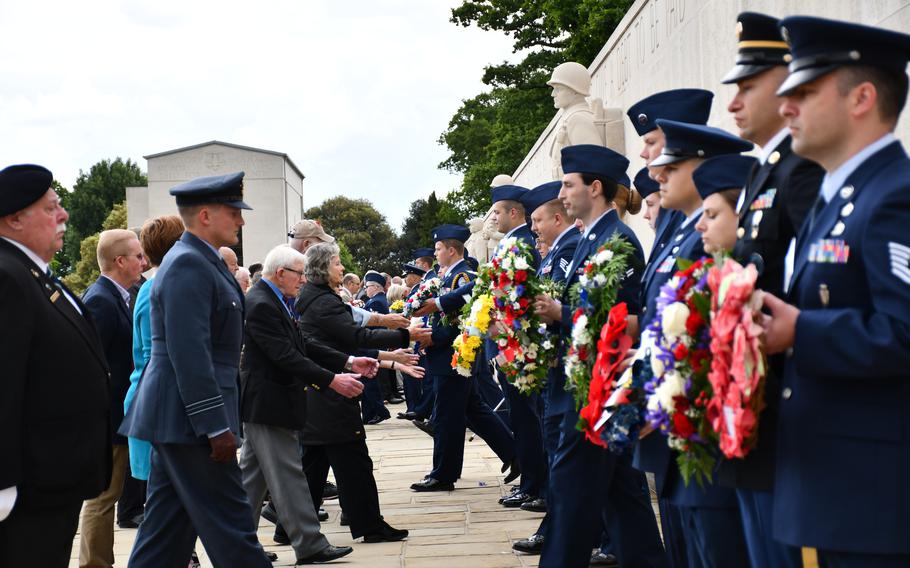 CAMBRIDGE, England — Honor and respect were evident at the Cambridge American Cemetery's Memorial Day ceremony Monday.
The cemetery, run by the American Battle Monuments Commission, is the only cemetery in the United Kingdom dedicated to honoring fallen Americans who served during World War II. It's in Cambridge, just over 40 minutes from RAF Lakenheath, which along with other nearby bases is home to thousands of U.S. Air Force personnel.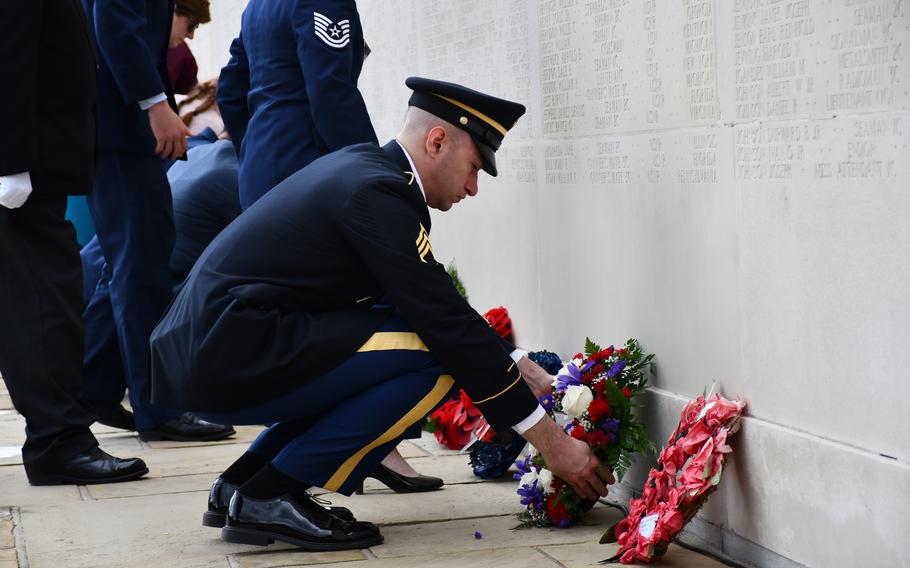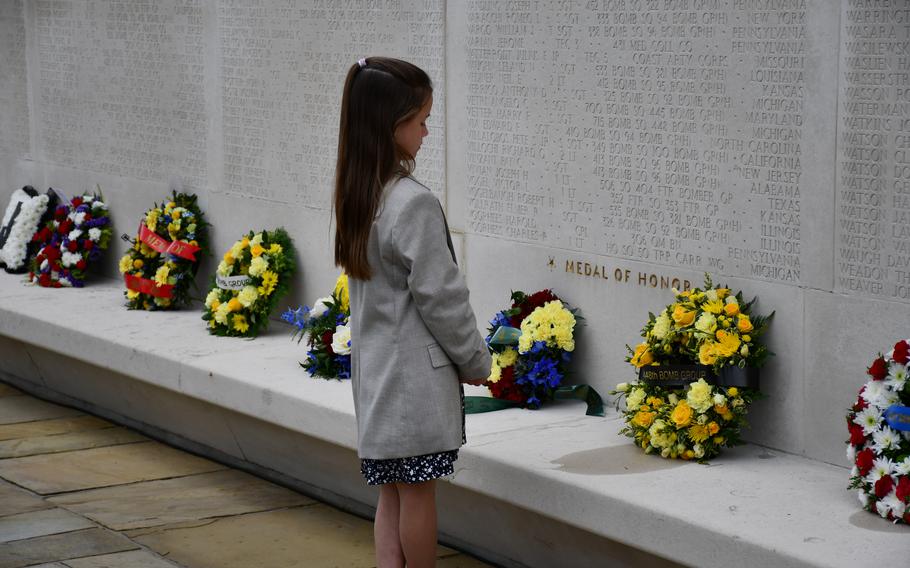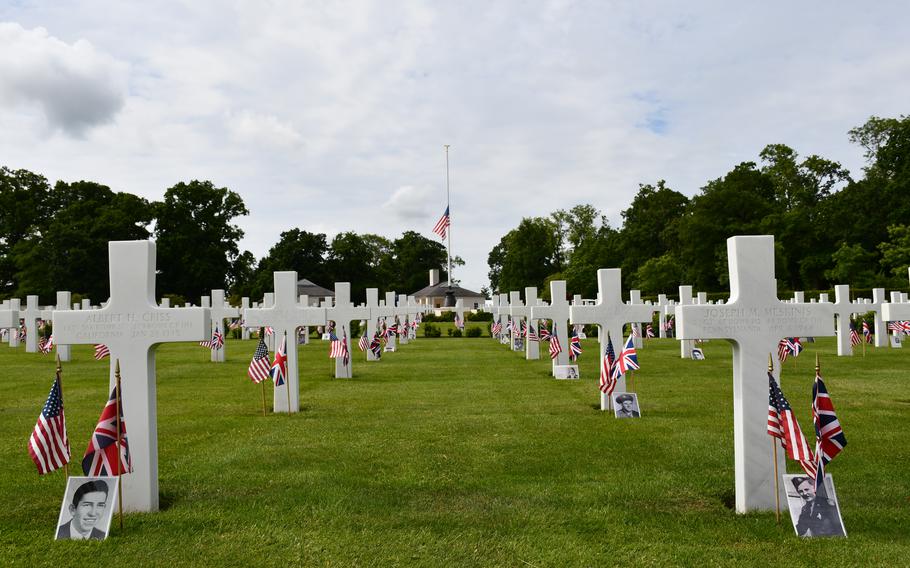 More than 1,200 attendees gathered to remember about 9,000 American men and women buried or honored at the cemetery. There are about 3,800 graves; the rest have their names written on the Wall of the Missing.
"Despite the heavy losses they witnessed with every mission, these men and women continued to climb into their aircraft, or war machine, or picked up their rifles and fought a war they knew the world could not afford to lose," said Brig. Gen. William L. Marshal, deputy director of operations for the headquarters of U.S. Air Forces in Europe — Air Forces Africa. "We do indeed owe them a great debt of grateful remembrance."
The ceremony attendees included the young and old, veterans and active-duty service members, and family and friends of those honored. For one young airman, it was a humbling experience.
"It makes me feel sad but at the same time proud to be a part of all of this," said Airman 1st Class Kexin Wang, who was attending her first Memorial Day event since enlisting.
---
---
---
---