US and allied military bosses gather in Brussels to chart path for NATO in east
By
Stars and Stripes
May 19, 2022
---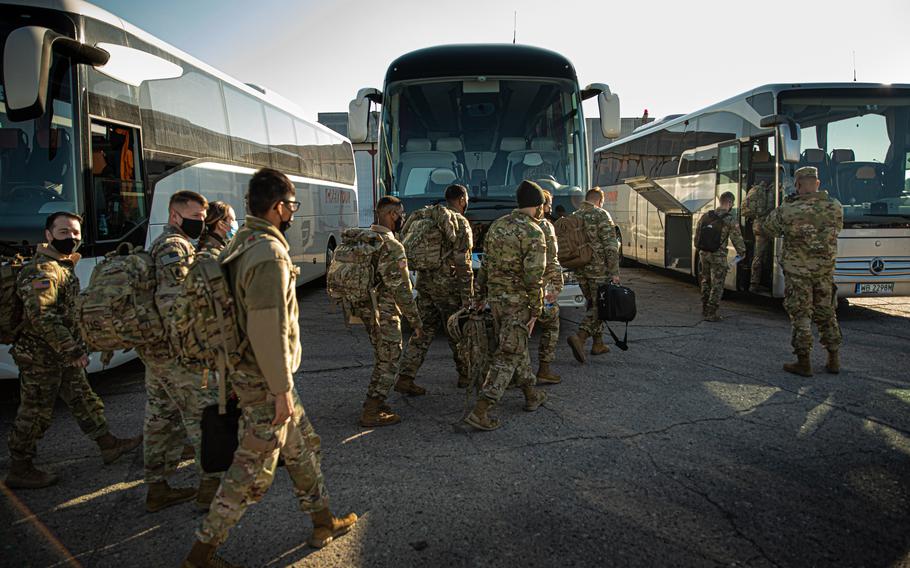 Top U.S. generals and other NATO defense chiefs are meeting in Brussels on Thursday to discuss what Russia's war on Ukraine will mean for their militaries as the alliance looks for ways to bulk up forces along its eastern flank.
U.S. European Command's Gen. Tod Wolters and Joint Chiefs of Staff Chairman Gen. Mark Milley are among the officials taking part in a meeting of the NATO Military Committee, the alliance's highest military authority.
"The question now is what will our posture look like in the midterm and the long term," Adm. Rob Bauer, the Dutch chairman of the committee, said Thursday as talks got underway.
The war in Ukraine has presented allies with a "a new strategic dilemma and reality" that is forcing NATO to adapt, he said. 
"There is one thing we can say with certainty: Time is no longer our friend," Bauer said. "It is our adversary who determines the timeline, and it is up to us as a defense alliance (to ensure) that we are always ready."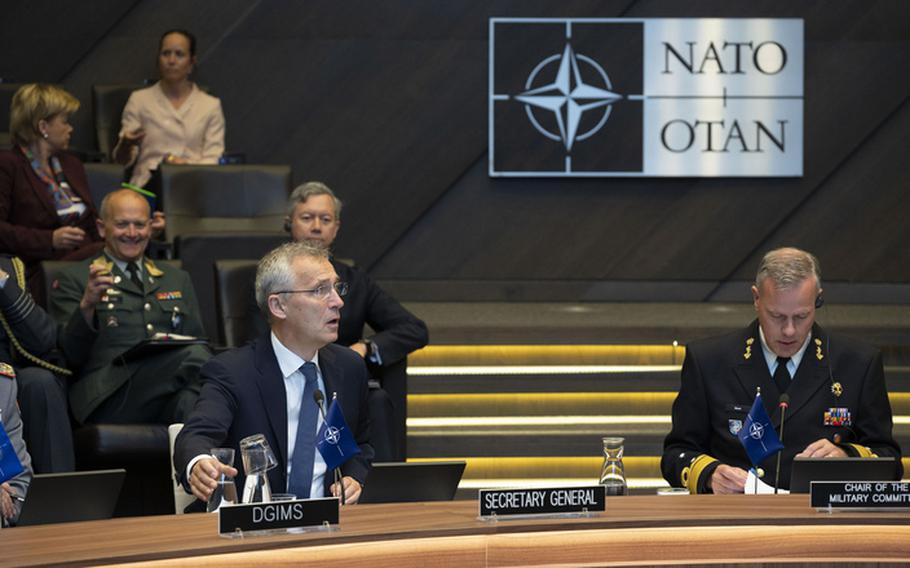 The meeting brings together defense chiefs from the 30-nation alliance as well as officials from Sweden and Finland, which applied this week for NATO membership over concerns about Russian aggression. Ukraine also is taking part in the talks. 
The session comes one month ahead of NATO's summit in Madrid, where President Joe Biden and other heads of state are expected to approve a range of recommendations for bolstering the eastern flank.
While Bauer didn't detail what possibilities are under review, the defense chiefs are prepared to give their "unfettered" military advice to NATO's political leaders, he said.
Both Wolters, who also serves as NATO's supreme allied commander in Europe, and Milley have indicated that they see a need for more forces to shore up defenses in the east.
In April, Milley endorsed the idea of building new permanent American bases in Eastern Europe, filled by rotational forces, to deter Russia. He said NATO allies are "very, very willing" to build and pay for permanent U.S. bases along the alliance's eastern flank.
The Baltic states, Poland and Romania have been especially vocal about their desire for more NATO forces in their respective countries.
Since Russia launched its full-fledged invasion of Ukraine in late February, the U.S. has sent an additional 20,000 troops to Europe, putting the overall American force number on the Continent at just over 100,000.
As military commanders review force posture plans, Bauer said, the aim is to ensure that "we are prepared to expect the unexpected in any domain from any potential aggressor in any part of the euro-Atlantic area."
---
---
---
---