US poised to have three armored brigades in Europe at once as troop numbers climb 
By
Stars and Stripes
March 22, 2022
---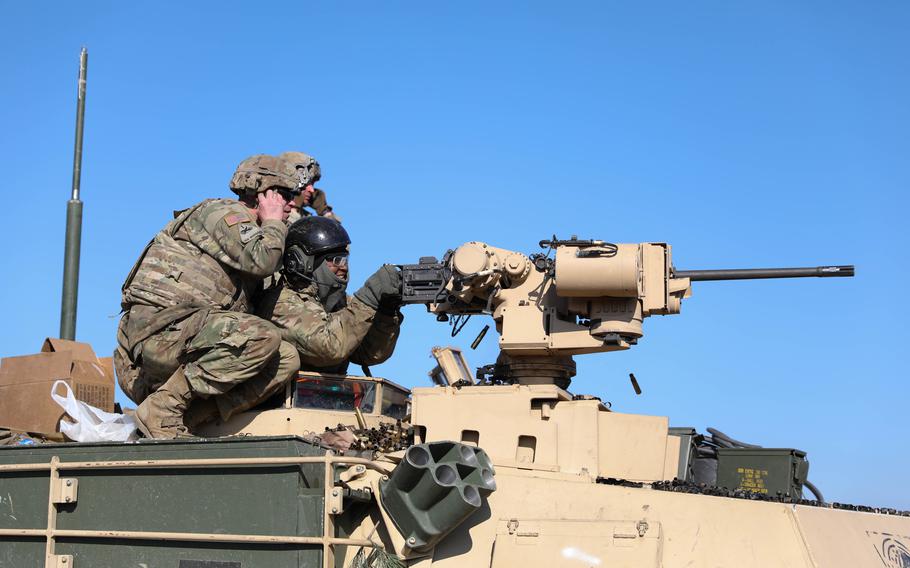 The Army soon is likely to have three armored brigades in Europe for the first time in well over a decade, as one unit begins arriving while another has its nine-month tour extended in the wake of Russia's war on Ukraine.
Weaponry belonging to the 3rd Armored Brigade Combat Team, 4th Infantry Division out of Fort Carson, Colo., will be offloaded at ports in Denmark, Greece and the Netherlands, and soldiers will arrive in April, U.S. Army Europe and Africa said in a statement this week.
The unit was scheduled to replace a separate armored brigade now at the end of a rotation along NATO's eastern flank.
But in February, 1st Armored Brigade Combat Team, 1st Infantry Division's tour was extended by the Army in a move aimed at shoring up allied defenses in Poland, Romania and Latvia.
The Army is yet to announce when the Fort Riley, Kan., unit's extension could end, saying it will continue its mission only as long as needed.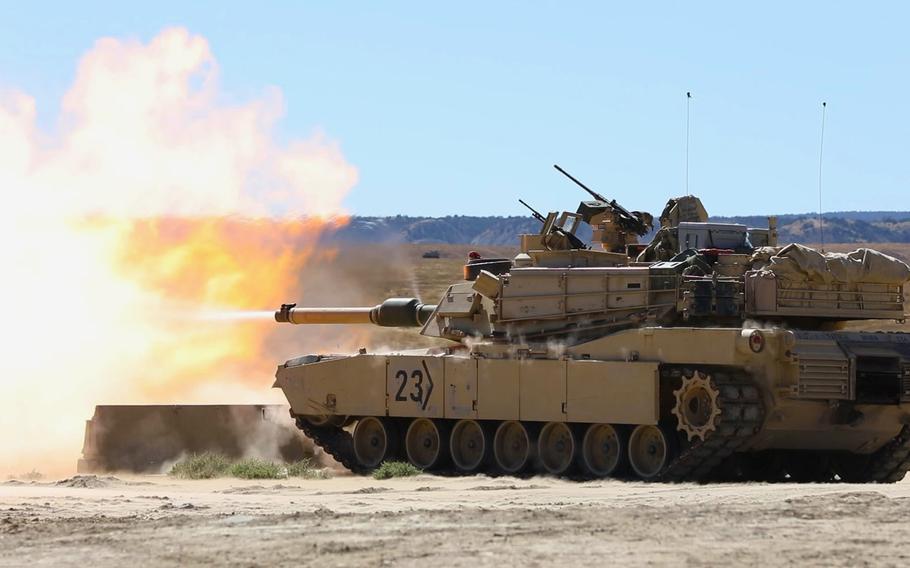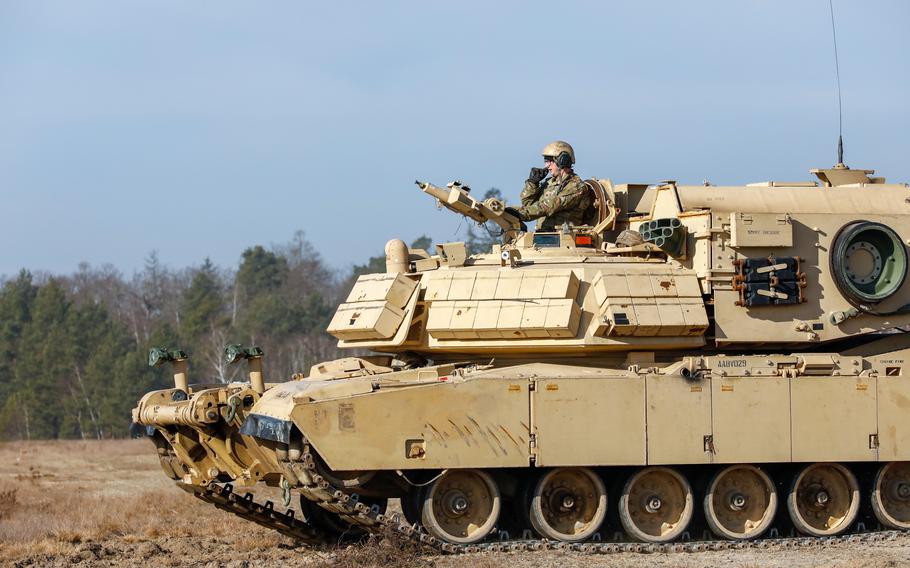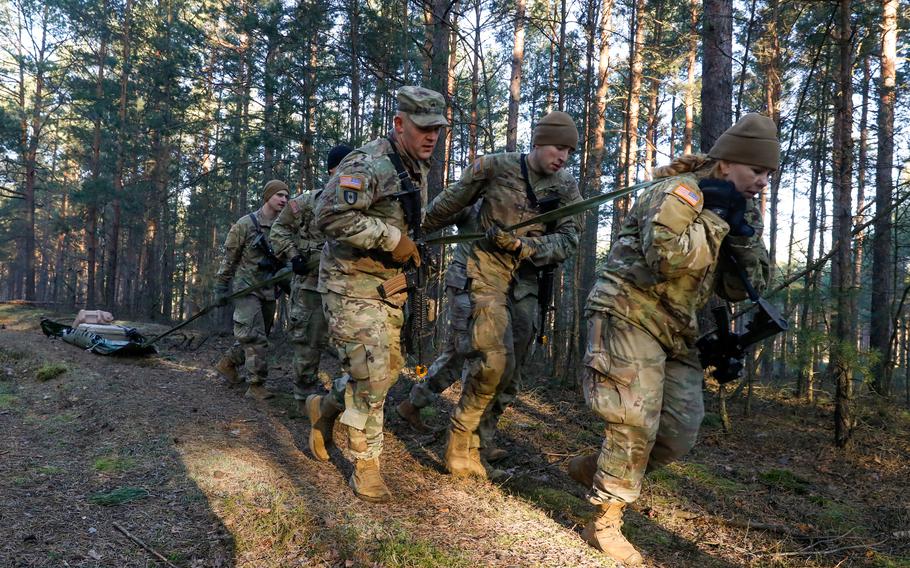 "Currently there has been no change to 1st Armored Brigade Combat Team, 1st Infantry Division's mission," USAREUR-AF said in a statement Monday.
With the arrival of the Fort Carson unit, the total number of American service members operating in Europe stands at over 100,000, a number not seen since 2005.
The 4,000 incoming Fort Carson soldiers are bringing with them about 90 Abrams tanks, 15 Paladins, 150 Bradley Infantry Fighting Vehicles and more than 1,000 tracked and wheeled vehicles and equipment, USAREUR-AF said.
Since 2014, the Army has been sending armored units to Europe to bolster defenses along NATO's eastern flank. The plan was sparked by Russia's initial intervention in Ukraine.
But Moscow's full-fledged invasion of that country last month has brought about a much larger troop buildup by the Pentagon, which has sent roughly 20,000 additional troops to Europe.
Meanwhile, NATO says it is considering broader changes to how it places forces in Europe, with significant increases potentially in the works for countries in the eastern part of the alliance.
Correction
A previous version of this story misstated the number of tracked and wheeled vehicles that were brought from Fort Carson. The combined number of tracked and wheeled vehicles is more than 1,000.
---
---
---
---