Ramstein US military community group gives shelter to dozens of displaced Ukrainians
By
Stars and Stripes
March 24, 2022
---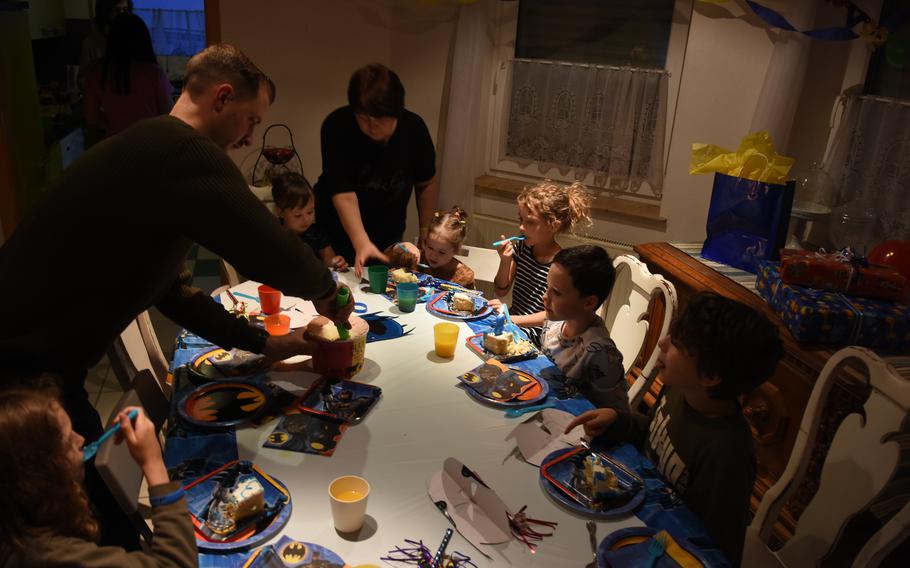 The Ukrainian boy wore flannel Stitch pajamas and a big smile as he blew out the eight candles on his cake.
Two weeks before his March 16 birthday, Daniel wondered whether he'd even have a celebration. His family fled the Ukrainian capital of Kyiv by car shortly after Feb. 24, when Russia launched its full-scale invasion.
"How can I celebrate it in the car?" he told his mother. "We have no place to go."
But it turned out that Daniel and his family did have a place to go. The Bledsoes, a U.S. military family that lives near Ramstein Air Base, are hosting them until they can get settled in Germany.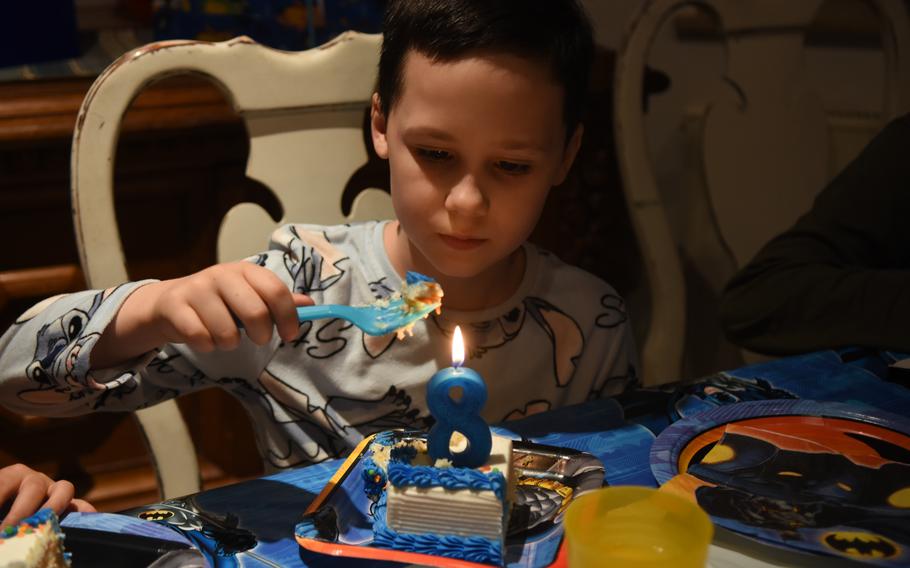 "Now we're having this party," Daniel's aunt Anya said as her American hosts and Daniel's extended family gathered to sing "Happy Birthday" and eat cake and ice cream. "I think it's the best we could ever give to this child."
Daniel and his relatives are among more than 60 refugees from Ukraine who have found a temporary home in the Kaiserslautern area through a nonprofit group created by U.S. military spouses at Ramstein days after the war broke out.
Operation Ukrainians to Ramstein assists Ukrainians as they start a new life in Germany, said Jessie Bledsoe, an Air Force spouse and one of the group's directors.
The group has hundreds of volunteers, helping with transportation back to Germany, providing translation in Ukrainian, Russian and German, and collecting, sorting and dropping off donations to ensure refugees have the essentials when starting anew.
"We're acting as a bridge between when they leave Ukraine and get set up in our local community," said Bledsoe, whose husband is an Air Force officer at Ramstein.
An acquaintance from Colorado who once was a missionary in Ukraine told the Bledsoes about Anya, whose real name is being withheld due to fears for the safety of family members still in Ukraine.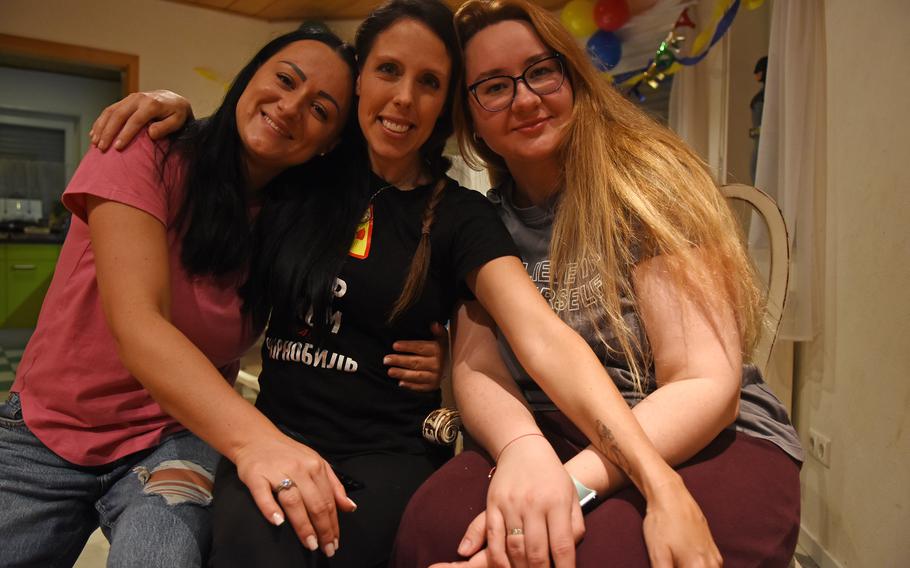 Anya was an English teacher at a private school in Kyiv. She left with her husband, her mother and the couple's 2-year-old twin girls; her brother and his wife and their two children, including Daniel.
The former missionary flew to Germany, drove with Bledsoe to pick up the Ukrainian refugees in Moldova and helped connect the group with charities in countries bordering Ukraine.
Russia had already invaded Ukraine in 2014, leading to an eight-year war in the eastern region known as the Donbas. But in the last week of February, Kremlin forces spilled across the borders in an assault that has resulted in more than 3 million refugees in less than a month.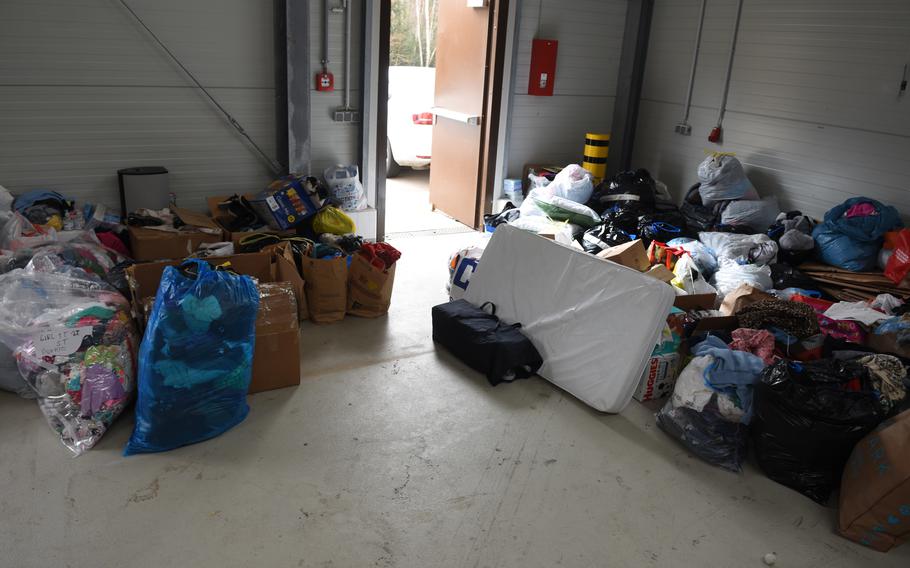 Thousands of displaced Ukrainians are arriving in Germany every day, according to the German Interior Ministry. As of Wednesday, nearly 239,000 had registered in Germany, Reuters reported.
Most of the refugees are women, children or elderly people.
Ukrainians can enter without a visa. Once registered, they can receive comprehensive government support.
The Americans are helping the Ukrainians register locally, a process that has been taking weeks.
"We're estimating four to six weeks (staying) in host homes," said Jessica Top-Simons, an Army spouse and one of Operation Ukrainians to Ramstein's directors.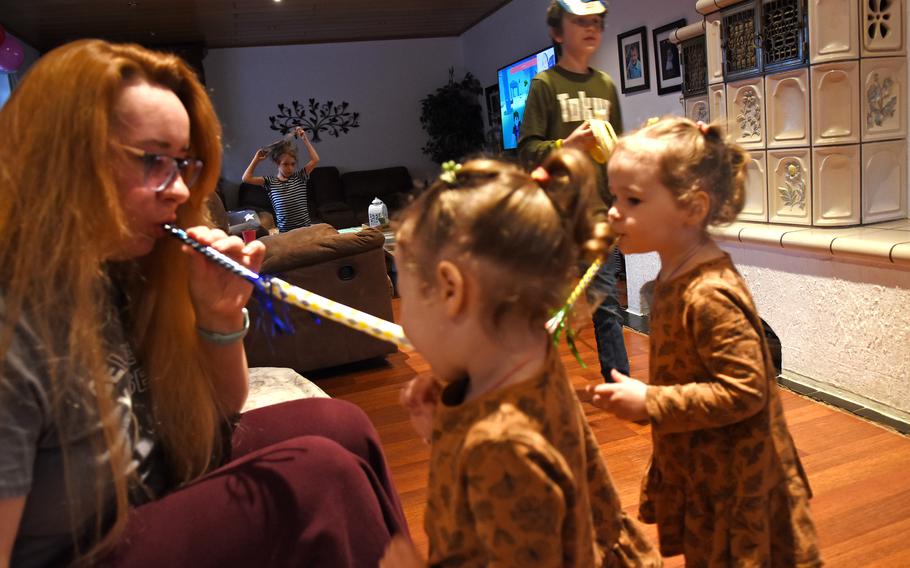 Top-Simons is hosting a family that fled from the Donbas to the Ukrainian port city of Odesa in 2014 and was forced to flee once again.
Top-Simons and Bledsoe met while looking for a way to support Ukrainian refugees. After witnessing the comfort shown to the tens of thousands of Afghan refugees who came through Ramstein last fall, they said they knew the military community's capacity for generosity to people in need.
The group estimates it has received more than $50,000 in donations.
Currently, 27 families in the Kaiserslautern area are hosting Ukrainian refugees, said Shelby Dobbs, an Air Force spouse and group leader. Most are Americans but a few are German, Dobbs said.
Fifteen more host families are awaiting arrivals. The need for hosts continues to grow, Dobbs said.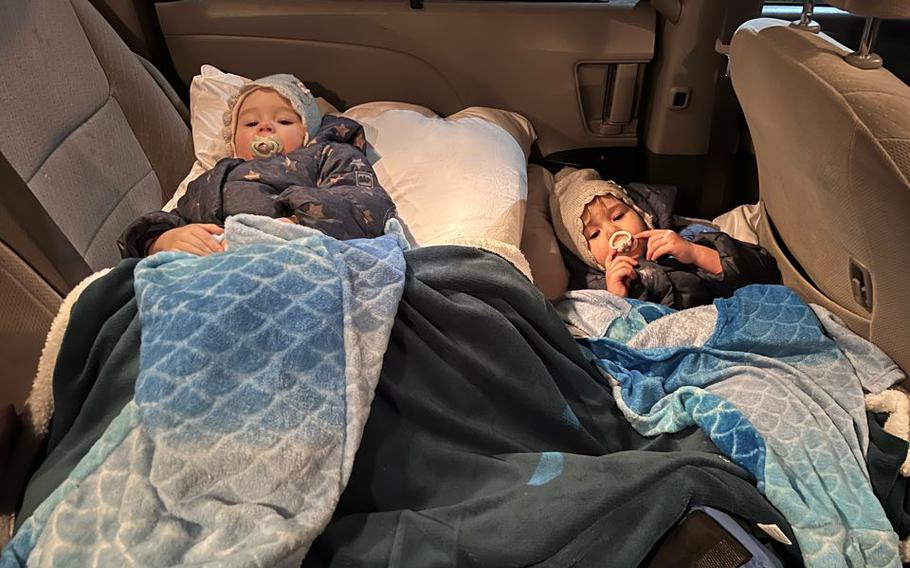 To host, active-duty members need approval from their unit and off-base residents in government-leased quarters need consent from their landlord, the group said.
A few commanders haven't approved the requests, but some have agreed after learning more about the group, Bledsoe said.
"Once they realize … all these steps we go through to make sure our host families are protected, then they are more likely to be OK with it," she said.
U.S. European Command said there is no official policy on hosting Ukrainians.
"Any assistance must comply with host nation laws and local installation guidance," a command spokesman said last week, adding that most residential leases require a landlord's permission for additional guests.
Operation Ukrainians to Ramstein does frequent welfare checks on both the Ukrainians and their host families. Dobbs is "always on call," she said, to answer questions or concerns.
Top-Simons, a trained therapist, said the group also can put the refugees in touch with counselors who speak their language.
Some of the refugees show "telltale signs" of trauma such as hypervigilance and fear of loud noises, she said.
"A lot of them (are dealing with) grief," she said. "They all have anxiety about the future."
For Daniel's aunt Anya, the anxiety often keeps her up at night. She worries about her husband and her brother and the uncertainty of the war. She feels the pressure of being the sole breadwinner for her family.
But she is thankful that she and the rest of her family are safe.
"I still don't believe there are such people who would help in this way," she said of the Bledsoes. "I couldn't hope for anything more than this."
When they are celebrating a birthday, sharing pizza or her mother's borscht, "being here feels like a vacation," she said.
"But I just can't let all my feelings go and just fully relax," she said. "I just return back to Ukraine, what is happening there.
"It was a wonderful life. It was perfect."
Operation Ukrainians to Ramstein can be reached via Facebook under its group name or by email, operationukrainianstoramstein@gmail.com.
---
---
---
---