US Army community in Italy cautioned about obstacles to taking in Ukrainian refugees
By
Stars and Stripes
March 23, 2022
---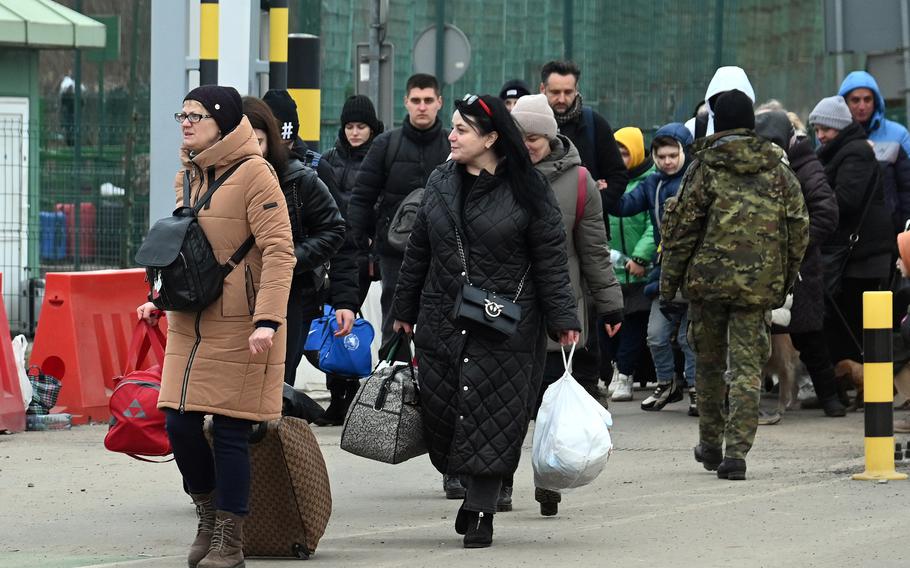 VICENZA, Italy — The commander of the U.S. Army garrison in Italy has warned Americans to think twice before offering Ukrainian refugees a place to stay.
"I feel a professional obligation to make sure you understand there are some legal issues and risks," Col. Matt Gomlak said in a videotaped message posted Sunday afternoon on the garrison's Facebook page.
Gomlak said that would-be good Samaritans living in quarters leased or owned by the government would need the garrison's permission to house refugees and that residents of private rentals would need their landlord's permission.
That might not be forthcoming, he said, because of Italian laws that favor renters and can make evictions difficult. In addition, Gomlak said security clearances might also be affected by hosting Ukrainians.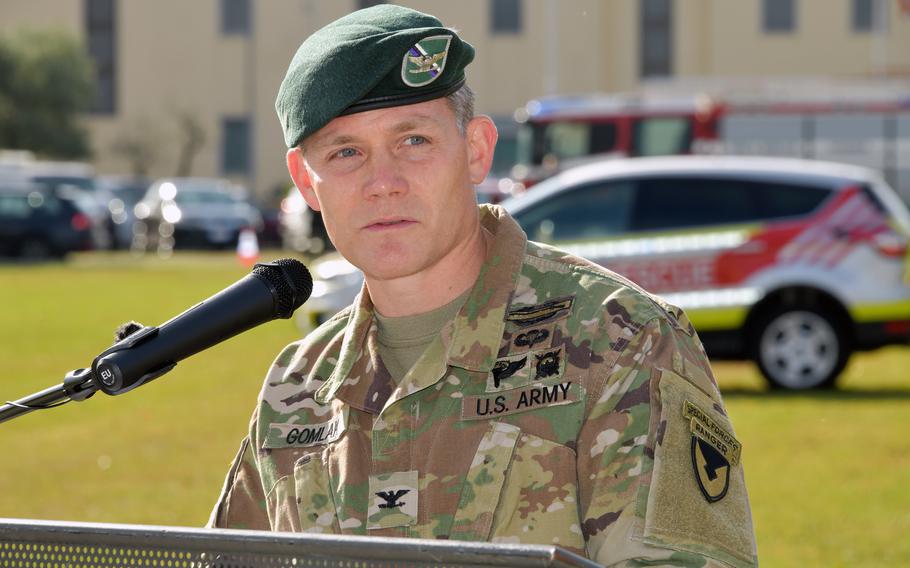 "I just want to make sure that we're thinking through the long-term effects of being temporary residents here in Italy, not property owners, and opening our doors to foreign nationals," he said.
Garrison spokesman Rick Scavetta said on Tuesday that there had been no formal requests to host a refugee but that at least one person had made a phone inquiry.
Scavetta said Gomlak had decided to make his remarks after noticing a social media discussion about whether people were able to take in refugees, with some of them suggesting, "just do it," Scavetta said.
It's unknown whether any American associated with the garrison had in fact taken in a refugee.
Also, the mayor of Montegalda, a small town near Padua, had asked whether "this is something Americans might be interested in doing," Scavetta said.
He said the most effective means of helping Ukrainian refugees is through donations to established entities such as Army Community Services.
Some 60,000 Ukrainian refugees have come to Italy since the Feb. 24 start of the Russian invasion, most of them women and children, according to Italian news agency ANSA, citing figures from the Italian interior ministry on Monday. 
The most common destinations declared upon entry are Milan, Rome, Naples and Bologna, ANSA said. 
Nearly 3.6 million Ukrainians have fled so far, streaming into Poland, Moldova and other neighboring countries, according to the UN Refugee Agency. An additional 6.5 million are internally displaced, the UN said.
U.S. European Command said there are currently no Defense Department programs for transporting or housing Ukrainian refugees at overseas military locations. 
"Members of the U.S. military community in Europe, however, may provide assistance in their personal capacity," EUCOM said Friday in a statement. Any assistance provided must comply with host nation laws and local installation guidance."  
On Tuesday, Italian Prime Minister Mario Draghi lauded the "heroic" resistance of the Ukrainians against the Russian "ferociousness" and said Italy would offer continuing humanitarian, military and refugee assistance, according to The New York Times. 
Italy can expect up to 900,000 refugees in total, the Italo-Ukraine Cultural Association estimated based on the figure of roughly 250,000 Ukrainians living in Italy before the crisis whose relatives will seek to join them, according to ANSA.
Settling refugees in Italy has been mostly a regional effort so far, often with online forms for prospective hosts to fill out. Veneto, in which Vicenza is located, set up its online system earlier this month. 
"To be effective, the reception effort needs to be organized," regional president Luca Zaia said, according to news website The Local's Italian edition. He added that Veneto residents "have big hearts and a generosity that knows no bounds."
Stars and Stripes reporter Jennifer Svan contributed to this report.
---
---
---
---