At a US air base in Japan, ties to conflict zone prompt relief efforts for Ukraine
By
Stars and Stripes
March 16, 2022
---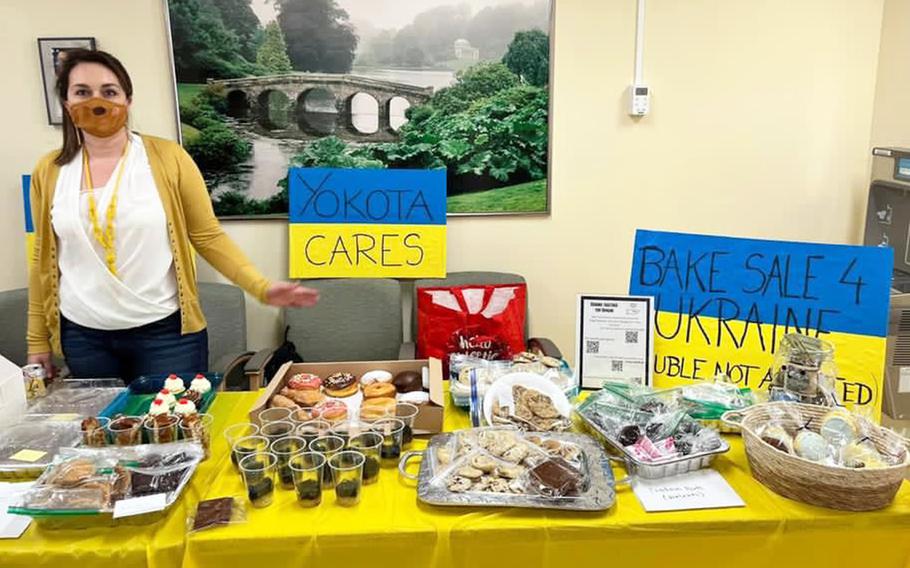 YOKOTA AIR BASE, Japan – People at this airlift hub in Tokyo who have connections to Ukraine and Eastern Europe are setting up fundraisers, donating money and sending supplies to help Ukrainian civilians hammered by war.
Staff Sgt. Brian Contos, of Yokota's 753rd Special Operations Aircraft Maintenance Squadron, and his wife, Patrycja Fischer, are working in conjunction with Fischer's older brother Sebastian Fischer in Poland, who started a fundraising project there.
"A lot of money is needed right there in Ukraine and countries which are helping out the refugees," Patrycja Fischer, 30, a native of Krakow, Poland, told Stars and Stripes on Friday. "So, my brother kind of started all this. He started reaching out to his neighbors and everyone around him to raise money to collect donations."
The $4,000 collected so far by Contos and Fischer was sent to Poland and spent on six deliveries of items needed by refugees, including medical supplies, Contos said Tuesday by Facebook Messenger.
Contos, 32, said monetary donations are the most effective form of assistance because the U.S. dollar is worth 3.5 times the Polish zloty. In Poland, the amount of food that $20 can buy adds up to $60 or $70 worth.
"Everything is way cheaper," Contos said. "So, our U.S. dollar is hitting harder than it is for people to buy stuff here and then ship it out."
To put it in perspective, $20 can feed an average size family for four days, Contos said.
Sebastian Fischer posts daily updates on his Facebook group, Napełnij Bagola, including photos showing groceries purchased, trucks filled, and notices of items shipped and their destinations, Contos said.
The war also hits close to home for Air Force spouse Joanna Storms. The native of Lublin, Poland, said she exchanges her pain for productivity by donating and spreading awareness around Yokota.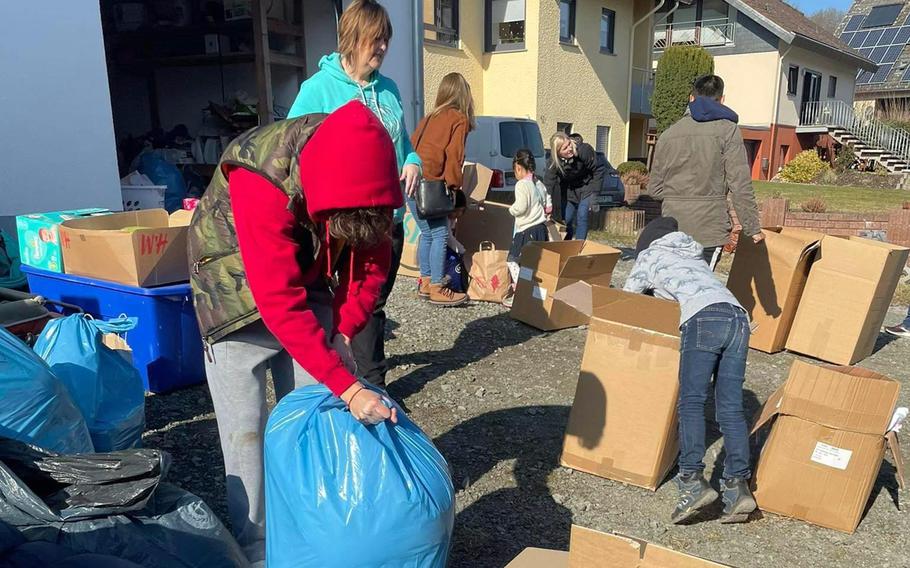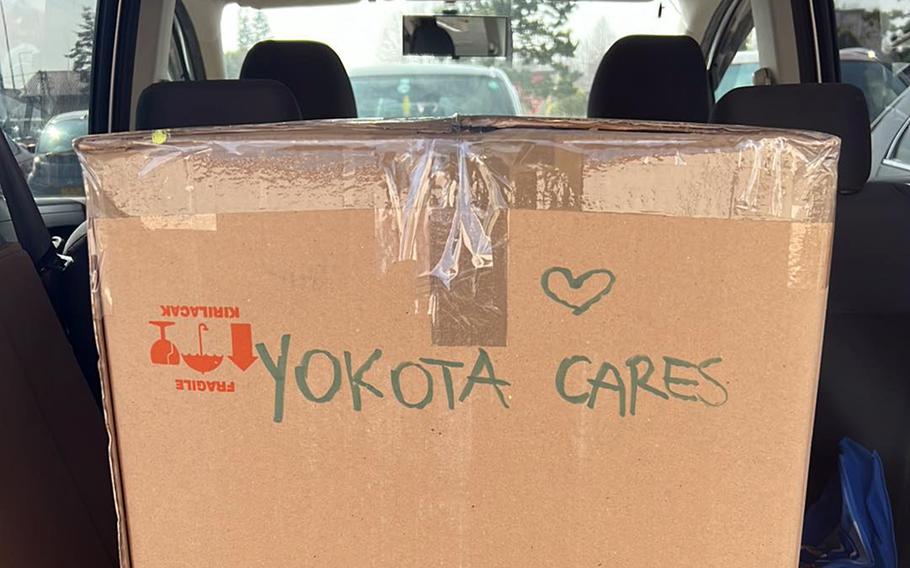 She recently raised more than $2,200 for Ukrainians through a bake sale with the 374th Medical Group's Hospital Association at the base hospital.
Sixty percent of the sweet treats were gone in an hour, Storms, 37, told Stars and Stripes on Friday. She said she felt as though people wanted to do something, they just didn't know what.
"There were so many people. People were very generous," she said. "It was a great success. We've had those bake sales before and never ever have we raised more than $500."
Storms said she couldn't help but get involved with the crisis in Ukraine.
"People ask why Poland helps so much. Poland really helps the most out of all the countries," she said. "We're close. We are taking the most refugees; there are donation centers on every corner, by every store. People physically are taking people in their homes all the time."
Storms said she has also collected hats, blankets, coats, sleeping bags, warm clothing and shoes that were shipped to U.S. military spouses in Germany. From there, they'll be sent in trucks to Ukraine.
Seeing what other people on base have been organizing and donating to Ukraine has inspired Senior Airman Andrey Afanasyuk, of the 374th Civil Engineer Squadron, to do something for the land of his birth.
Afanasyuk, 28, a native of Vinnytsia, Ukraine, lived there before coming to the U.S. in 2002 as a refugee.
Afanasyuk said he is working with his wife, Gintare Kubiliute, a graphic designer, to create patches, stickers, car decals and T-shirts to sell. One hundred percent of the proceeds will be sent to help the Ukrainian people, he said.
Afanasyuk said he is grateful for the outpouring of help by his Yokota neighbors on behalf of Ukraine.
"It's very encouraging," he said. "It's very heartwarming to see that, like all the community come together and do that. And it makes me want to go out and do the same thing."
---
---
---
---