Russia's territorial ambitions loom over 27-nation Arctic military exercise
By
Stars and Stripes
March 24, 2022
---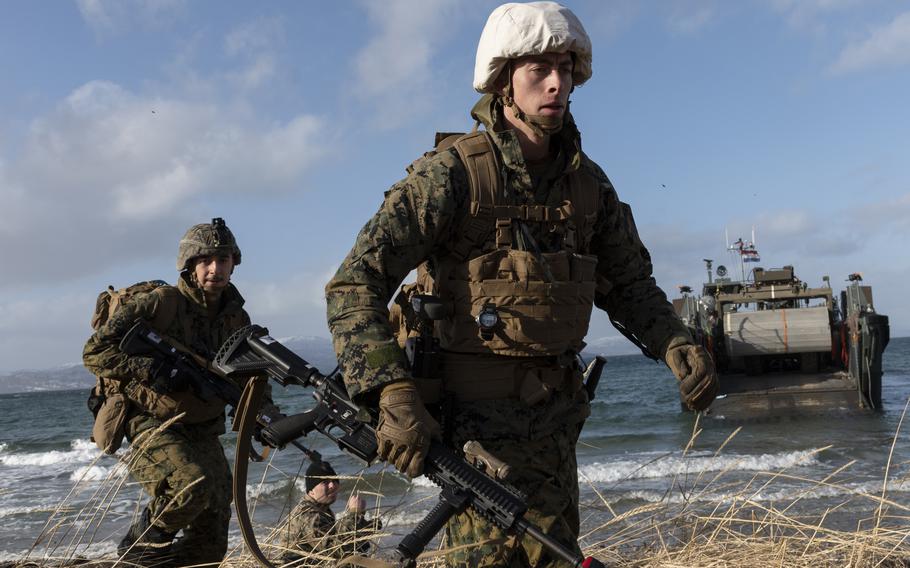 EVENES, Norway — Most of the participants in a 27-nation military exercise underway in the upper reaches of this Nordic country have one adversary at the forefront of their thinking: Russia.
Cold Response, in which the United States, NATO allies and partner nations join to practice defending Norway, is held every two years. Large-scale combat drills around the world often avoid mentioning their opponents, even when it's plainly obvious what country has them training for a potential conflict.
But at this exercise, planned well before Moscow's full-scale invasion of Ukraine on Feb. 24, there is far less pretense. The U.S. and its allies are deliberately showing off their strength and putting Russia on notice, should it decide to attack another nation along its borders.
"The lesson learned here is you can't predict what a dictator might do, you have to respect the capabilities that they have, and you have to be ready to respond," Marine Corps Commandant Gen. David Berger told reporters at Bardufoss Air Station in Norway on Wednesday.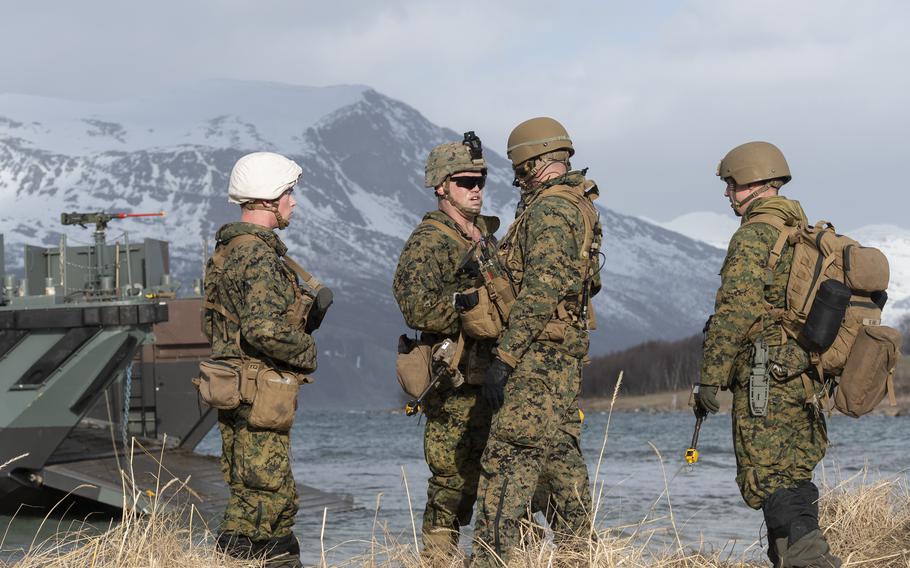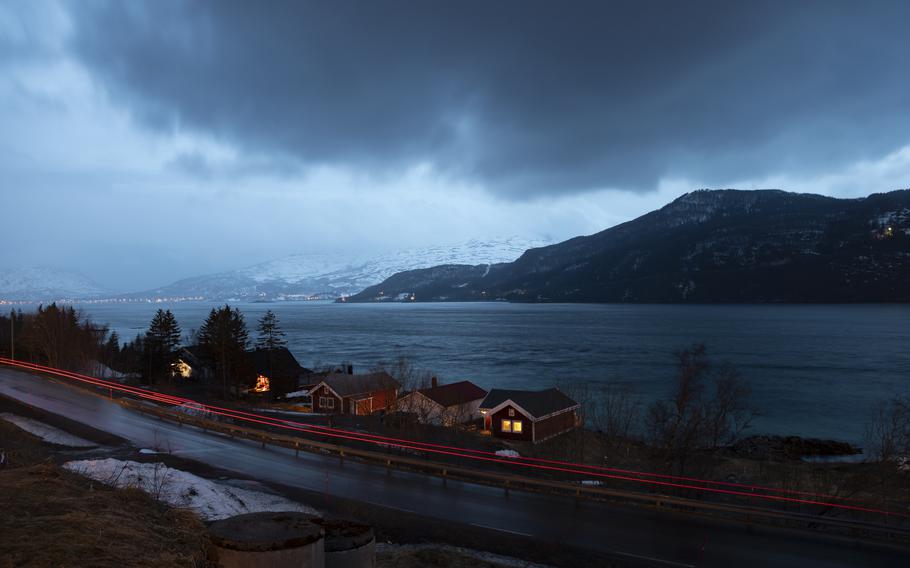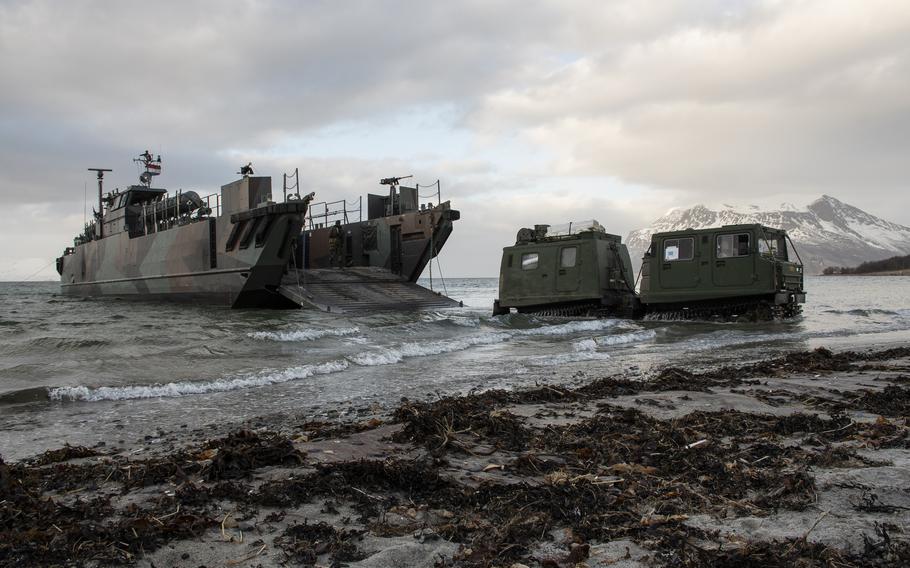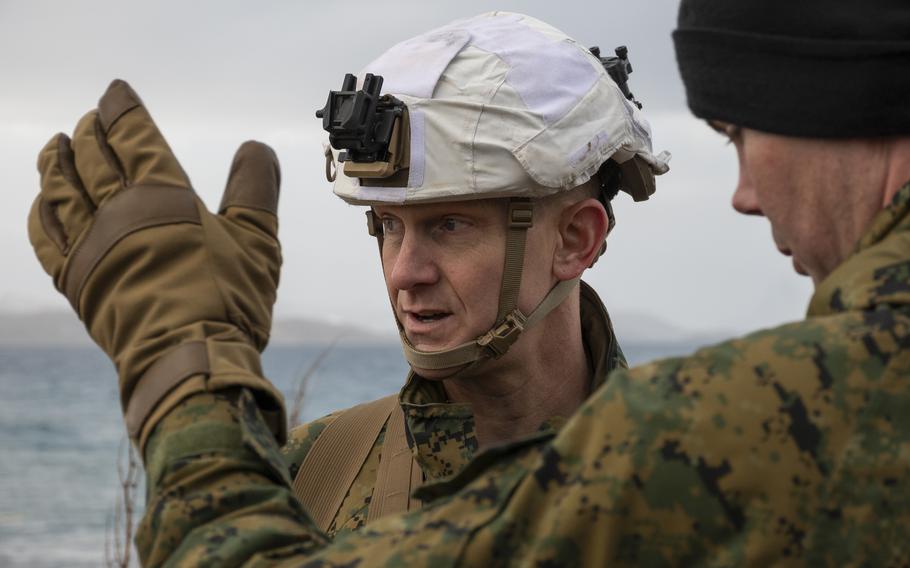 Some 3,000 U.S. Marines and sailors are among the roughly 30,000 troops participating in the exercise, which spans Norway and includes land, sea and air operations.
"For the Marines here, I think the point is driven home to them that this can happen anywhere around the globe at any time," Berger said, in reference to the invasion of Ukraine. "They have to be ready now."
A record number of troops turned out at Cold Response this year. While military officials don't foresee an imminent Russian attack in Norway, which would draw in the entire NATO alliance, they're refusing to rule anything out.
Meanwhile, concerns over the Kremlin's military buildup in the Arctic, which includes the presence of nuclear-capable hypersonic missiles less than 100 miles from its border with Norway, are at their most elevated level in years.
The U.S. military has begun to put greater focus on expanding its Arctic capabilities, as melting sea ice is expected to open up new shipping routes and lead to greater competition in the region.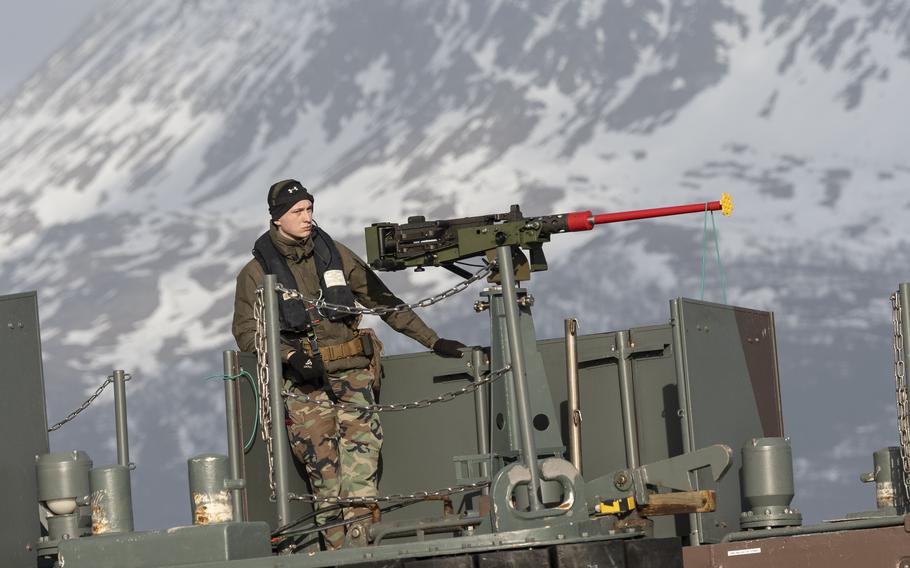 The force-on-force portion of the exercise began Wednesday. A group of Americans, French and Norwegians is fighting on land against another group of Finns, Swedes and other Norwegians.
Convoys of military vehicles participating in the exercise have backed up traffic throughout the mountainous counties of Nordland and Troms og Finnmark.
The activity began two days after Dutch ship HNLMS Rotterdam carried U.S. Marines and allied equipment to shore in the village of Sandstrand, a rare instance in which Americans worked on a foreign ship during an amphibious landing.
Upon reaching shore, Lt. Col. Ryan Gordinier, the commanding officer of 3rd Battalion, 6 Marines, described the landing as an important display of NATO's collective power.
"In these times, it is even that much more important to make sure that (our) credible combat capability is demonstrated to those that need to see it," Gordinier said when questioned about Russia.
The U.S. has sent thousands of troops to NATO countries in central and Eastern Europe since the protracted buildup of nearly 200,000 Russian troops and heavy weaponry in areas bordering Ukraine began around December.
The military drills in Norway, which shares a roughly 120-mile border with Russia, is seen as a complement to the reinforcements along the alliance's eastern flank. Both are meant to show that all parts of NATO will be protected, Charles Kupchan, a senior fellow at the Council on Foreign Relations, told Stars and Stripes earlier this month.
Turnout for this year's Cold Response was expected to be even larger but had to be scaled down because of the war in Ukraine, said Maj. Mikal Klaeth, who leads a Norwegian combat service support battalion.
Nevertheless, as someone who lives in Russia's backyard, Klaeth said he was glad the exercise was happening, especially because he's seen tangible results from it over the years.
A few year ago, the Marines "didn't know we existed," Klaeth said of his battalion.
"And now they are starting to ask for specific capacity," he said. "What has been developed is real cooperation between us and the Marine Corps."
---
---
---
---