Retired top commanders in Europe join others calling for humanitarian no-fly zone in Ukraine
By
Stars and Stripes
March 9, 2022
---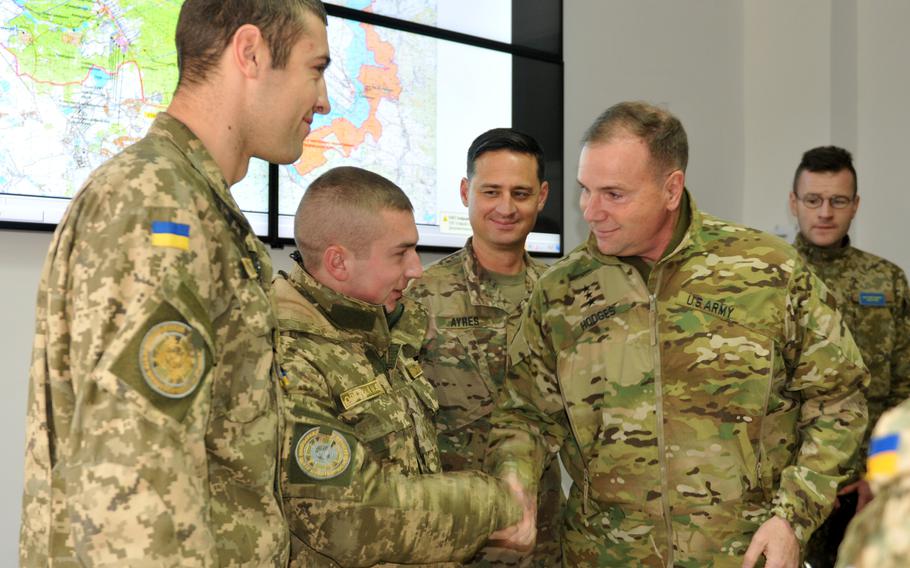 Two former top U.S. commanders in Europe signed an open letter arguing for a limited no-fly zone in Ukraine, despite a vow by President Joe Biden and NATO not to implement one.
Retired Gen. Phil Breedlove, who oversaw U.S. European Command from 2013 to 2016, and retired Lt. Gen. Ben Hodges, U.S. Army Europe commander from 2014 to 2017, signed the undated letter along with 25 other foreign policy experts.
They are urging the U.S. to establish a limited no-fly zone over Ukraine with protection for the humanitarian corridors agreed on by Russian and Ukrainian officials last week.
On Wednesday, Ukraine planned to try to evacuate civilians through six humanitarian corridors, including from the besieged southern port city of Mariupol, Deputy Prime Minister Iryna Vereshchuk said, as cited by the Reuters news agency. Ukraine earlier had accused Russia of firing on the escape routes.
"NATO leaders should convey to Russian officials that they do not seek direct confrontation with Russian forces, but they must also make clear that they will not countenance Russian attacks on civilian areas," the letter says. "What we seek is the deployment of American and NATO aircraft not in search of confrontation with Russia but to avert and deter Russian bombardment that would result in massive loss of Ukrainian lives."
But many Western officials say a no-fly zone could draw the U.S. and NATO allies into combat with Russia, widen the war and escalate hostilities between opposing nuclear powers.
"The only way to implement a no-fly zone is to send NATO fighter planes into Ukrainian airspace and then impose that no-fly zone by shooting down Russian planes," NATO Secretary-General Jens Stoltenberg told reporters last week in Brussels. "We understand the desperation, but we also believe that if we did that, we would end up with something that could end in a full-fledged war in Europe."
The letter was first reported on Tuesday by Politico. It was also signed by academics and former Defense Department and State Department officials, including William Taylor, who was the top U.S. diplomat in Ukraine from 2006 to 2009 and again from mid-2019 until January 2020.
Taylor testified during former President Donald Trump's first impeachment trial that the administration had held up security assistance money and arms to Ukraine in lieu of a political favor. Trump denied any wrongdoing at the time.
The letter says that Russian President Vladimir Putin's invasion "has created massive death and devastation in the greatest crisis in Europe since the end of World War II.
"Despite the truly heroic efforts by Ukrainian soldiers and average citizens to resist the marauding Russian forces, Putin's military is poised for further attacks on major cities, including the capital Kyiv," the letter says. "(M)ore must be done to prevent ... a potential bloodbath."
In addition to the dead and injured, the war has so far also caused 2 million people to flee as refugees, according to United Nations figures. Half of the refugees are children, who are fleeing to Poland, Moldova and other neighboring countries.
The letter also expresses support for the delivery of A-10 and MiG-29 fighter jets to help Ukrainians defend themselves. On Tuesday, Poland said it was ready to deploy all of its MiG-29 planes to Ramstein Air Base in Germany for the U.S. to provide to Ukraine.
The Defense Department rejected the proposal as untenable and told reporters Wednesday that Poland had not discussed it with the U.S. beforehand.
---
---
---
---