US military community in Naples collects 31 boxes of items aimed at comforting service members
By
Stars and Stripes
March 4, 2022
---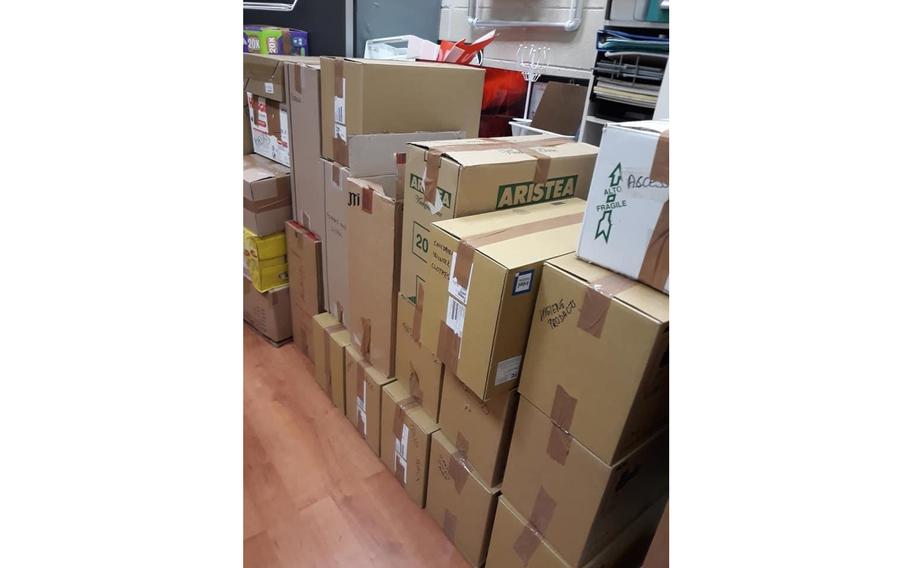 NAPLES, Italy — A wide assortment of donated items collected by volunteers from the local military community will shortly be on their way to U.S. service members in central and Eastern Europe.
Thousands of U.S. service members have been deployed to Romania, Bulgaria, Poland and other countries on NATO's eastern flank as fears that Russia was preparing a full-scale invasion of Ukraine proved true. In roughly a week, the war has produced 1 million refugees, according to United Nations figures.
The donation drive, which started last week and ended Friday, netted more than 31 boxes of items including cereal bars, candy and other snacks as well as shower shoes, towels, hats, scarves, socks, coloring books and games, said Mitzy DeAguilera, the interim regional program manager for the American Red Cross in Naples. The items could be kept or given out to children and others.
"The response has been overwhelming in a good way," DeAguilera said. "It's a unified sentiment of support towards Ukraine, the mission and our NATO allies."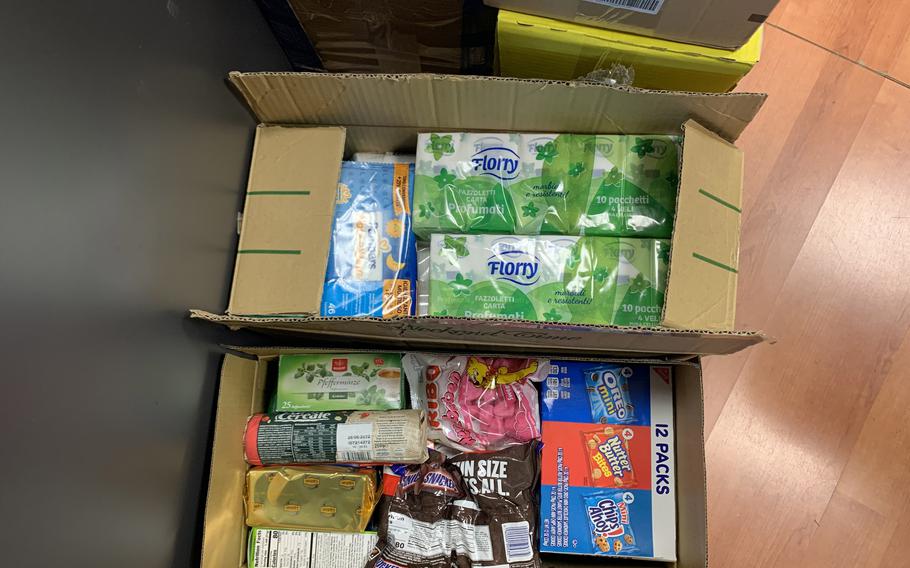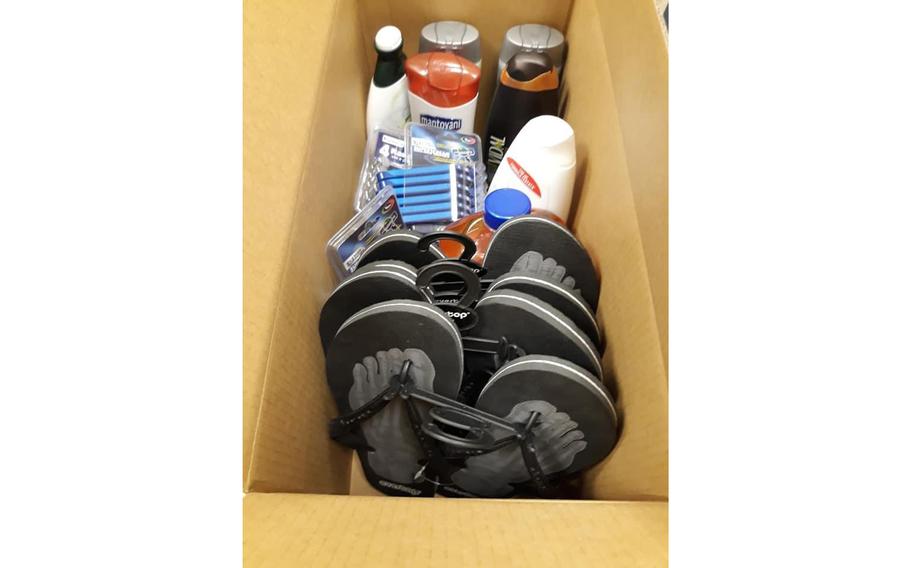 Over the past week, five or six volunteers worked four hours daily at La Mimosa thrift shop at Allied Joint Force Command Naples to accept contributions and pack them, DeAguilera said.
The donations will be distributed through the Red Cross' Service to the Armed Forces program, which supports American military members and their missions. The idea is to provide sources of comfort and well-being to service members and people in need, she said.
Donations will be shipped out next week to Red Cross stations. Depending on need and events in Ukraine, the Red Cross may reopen the donation drive later, she said.
"We just have to wait and see how things are evolving," DeAguilera said.
---
---
---
---