US paratroopers training for multiple missions with Polish allies amid Ukraine crisis
By
Stars and Stripes
February 23, 2022
---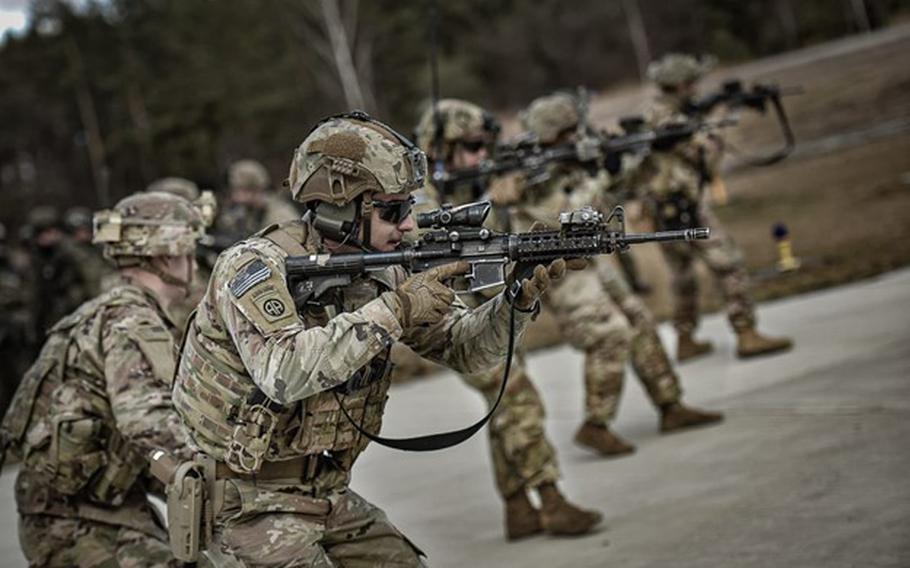 Newly established temporary camps in southeastern Poland will enable U.S. soldiers to move quickly if called to support joint missions with the Poles or help Americans crossing the border from neighboring Ukraine, Army officials said Wednesday.
The XVIII Airborne Corps' Joint Task Force Dragon, which now has command elements in Germany and Poland, is in charge of the roughly 5,000 soldiers from the 82nd and 101st airborne divisions ordered to Poland to reassure allies amid the heightened threat from Russia.
"We've been able to plug in with the Poles pretty seamlessly after arrival here in Europe," Col. Joe Buccino, spokesman for the XVIII Airborne Corps, said Wednesday in a statement.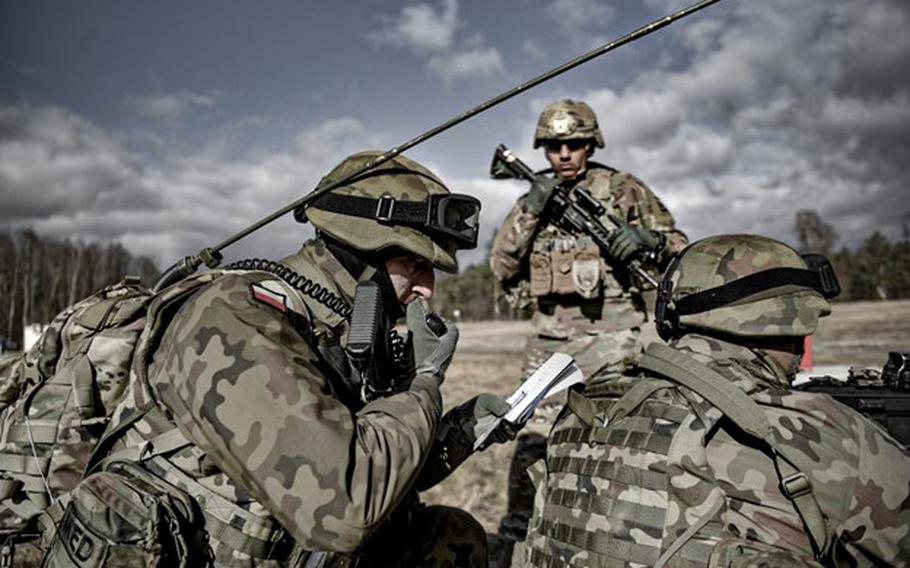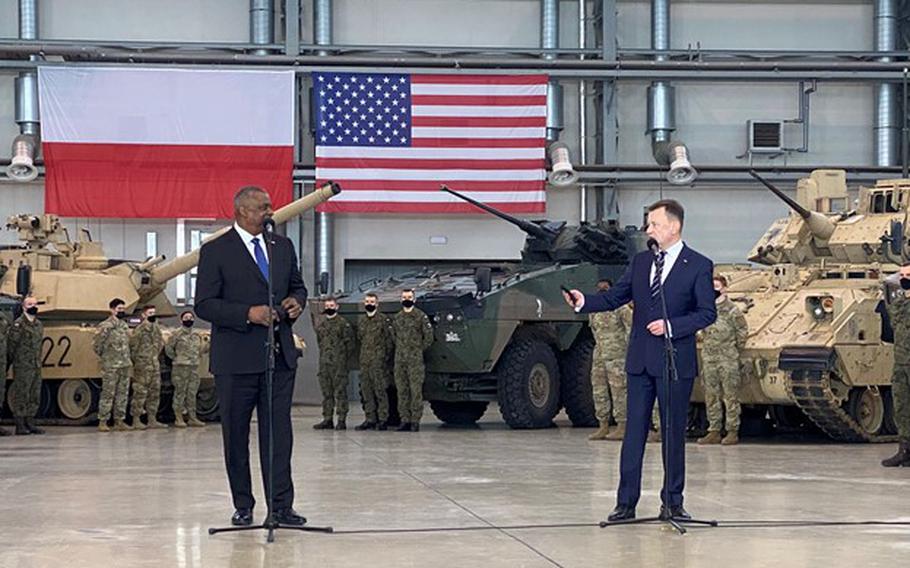 Paratroopers from Fort Bragg in North Carolina and Fort Campbell in Kentucky have been brushing up on tactics at various military grounds in the region. So far, most of the exercises are happening at ranges in the provinces of Lublin and Podkarpacie, which border Ukraine, the Polish military said Wednesday.
This week, U.S. troops and Polish 18th Mechanized Division soldiers have been doing medical evacuation drills at a base in Nowa Deba, the Polish army said.
The paratroopers also could factor into U.S. contingency plans if large numbers of Americans end up flowing out of Ukraine because of the unfolding crisis there.
"We are prepared to conduct a range of mission sets, including assistance to American citizens in Poland if requested by the Department of State," Buccino said.
President Joe Biden has warned that Americans should depart Ukraine because U.S. forces won't come to the rescue should large-scale fighting break out.
On Monday, Biden also ordered the repositioning of additional U.S. paratroopers into the Baltics to guard against potential Russian aggression there as tensions with Moscow continue.
About 800 soldiers from the Vicenza, Italy-based 173rd Airborne Brigade are expected to depart in the coming days.
Biden's decision came in response to Russian President Vladimir Putin's announcement Monday that Moscow will recognize the independence of two self-proclaimed "people's republics" in the Donbas region of eastern Ukraine.
Putin also green-lighted the deployment of Russian forces, dubbed "peacekeepers," into areas of the Donbas held by pro-Russia rebels. Ukraine has been at war with the separatists since 2014.
Western officials say that Putin's moves could well be a prelude to a much larger Russian invasion in the days ahead.
---
---
---
---