82nd Airborne troops begin to arrive in Poland
By
Stars and Stripes
February 6, 2022
---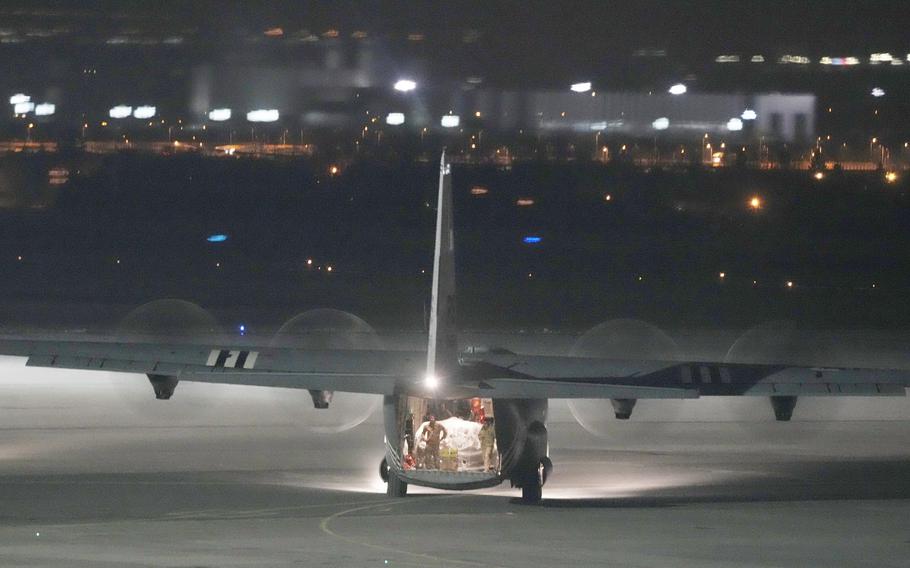 STUTTGART, Germany— Soldiers with the 82nd Airborne Division are slated to begin arriving Sunday in southeastern Poland with more forces to follow in the days ahead, U.S. Army Europe and Africa said in a statement.
The deployment of the Fort Bragg-based paratroopers into central Europe comes on the heels of the arrival of Maj. Gen. Christopher Donahue, commander of the 82nd , who landed in Poland on Saturday, USAREUR-AF said.
"Without getting into specific timelines, the 82nd Airborne Division personnel are scheduled to begin arriving today and over the coming days," USAREUR-AF said in a statement.
Last week, the first contingent of 18th Airborne Corps troops arrived in Europe, where they will form a joint task force in Wiesbaden, Germany. The contingency headquarters, called Task Force Dragon, will be led by 18th Airborne Corps boss Lt. Gen. Michael Kurilla.
Kurilla is expected to arrive in Wiesbaden in the coming days, an Army spokesman said Sunday. The task force will fall under the command of U.S. Army Europe and Africa, which is led by Gen. Christopher Cavoli.
In all, 2,000 troops from Fort Bragg are taking part in the mission in Germany and Poland, which is focused on reassuring allies worried about potential Russian aggression connected to Moscow's military buildup around Ukraine.
On Thursday, U.S. forces in Poland began setting the stage for the arrival of the 82nd in Poland, operating out of an airfield in Rzeszow, a southeastern Polish town not far from the Ukrainian border.
In other moves, the U.S. Army also is preparing to soon send 1,000 soldiers from the Vilseck, Germany, 2nd Cavalry Regiment to Romania to bolster defenses there. A date has not yet been announced for the push into Romania, where U.S. European Command already has about 900 troops positioned on regular rotation.
In Poland, the 82nd soldiers will join a force of roughly 4,000 U.S. service members already operating in various parts of the country on a rotational basis, including hundreds of soldiers supporting a NATO mission just 50 miles from Russia's military exclave of Kaliningrad.
---
---
---
---