US bases in Italy apply country's tougher green pass restrictions for local national employees
by
By Alison Bath
Stars and Stripes
October 23, 2021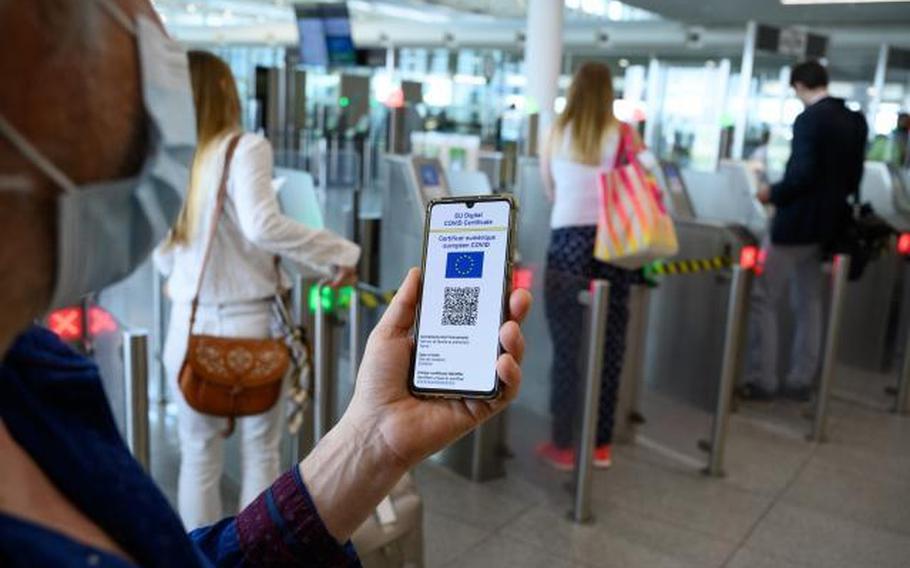 NAPLES, Italy — Three U.S. military installations in Italy have completed initial health screenings of Italian workers to achieve compliance with a law designed to encourage people to get vaccinated against the coronavirus.
The Italian decree, which took effect Oct. 15, requires all public and private workers to have a government-issued "green pass" to verify that they were vaccinated, tested negative for COVID-19 or recently recovered from the virus.
Naval Support Activity Naples, Naval Air Station Sigonella and U.S. Army Garrison Italy all said this week that the green pass verifications for Italian workers employed by DOD were completed by the Oct. 15 deadline. Aviano Air Base did not respond to repeated requests for information.
In the case of Italian contractors working on bases, all three installations are relying on the businesses that employ them to check for green passes.
Italian employees who fall short of those requirements face an unpaid suspension until they can show compliance with the law. They do not lose their jobs, according to the decree.
The law is the latest effort by Italy to increase restrictions for unvaccinated people. Previous provisions sought to make it harder for them to eat in a restaurant, go to a nightclub or visit other venues without showing a green pass, which verifies their health status. The U.S. Centers for Disease Control and Prevention vaccination card may be accepted by businesses as the equivalent of a green pass.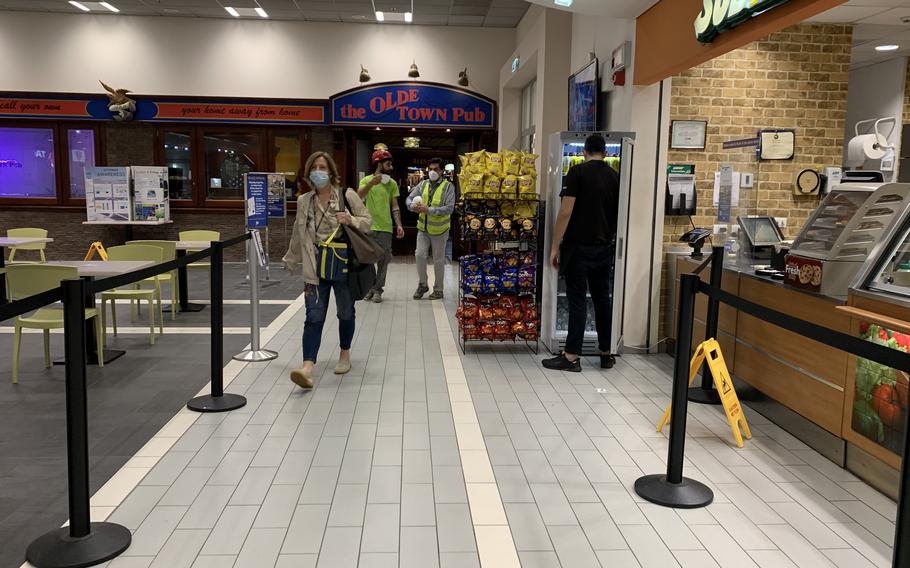 The U.S. military isn't screening American DOD civilians in line with the Italian law's October deadline. Instead, they are following a DOD policy requiring those employees to be vaccinated by late November.
Typically, the bases have followed Italian laws and rules pertaining to COVID-19, differentiating only when DOD regulations or U.S. CDC recommendations are tougher.
"The garrison is preparing to enforce DOD guidance regarding U.S. civilian employees, who have until Nov. 22 to be vaccinated or get a valid exception," said Rick Scavetta, a USAG Italy spokesman.
All the installations that responded to Stars and Stripes declined to say how many Italian employees did not have a green pass, but Scavetta said that "very few people among the garrison's Italian workforce" are still unvaccinated.
However, he acknowledged that some employees may not have a green pass and as a result are ineligible to work.
"Similar to Italian employers, unvaccinated garrison employees depart the workplace until they get one or the other (vaccine or negative test)," Scavetta said.
A spokeswoman for NSA Naples said the base does not share information about the local national workers' health status.
The decree, which lasts through the end of the year, has broad support from Italians but has drawn scattered protests. At a sit-in at the port in Trieste on Monday, police used water cannons and tear gas to disperse protesters, Reuters reported.
About 15% of private employees and 8% of public employees in Italy are not vaccinated, Reuters reported Monday.
The Italian Health Ministry reported Thursday that nearly 82% of the population 12 and older had completed the vaccination course. Italy recorded nearly 1.05 million green pass downloads Monday, according to the website thelocal.it.
---
---
---