US military in South Korea places central Seoul off-limits due to rising COVID-19 cases
by
Joseph Ditzler
Stars and Stripes
October 20, 2021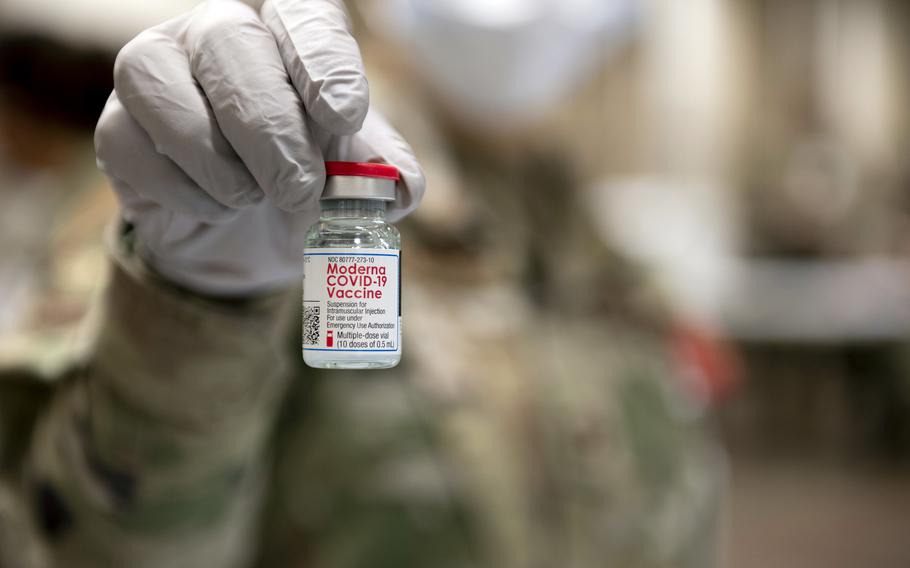 U.S. Forces Korea put four districts in Seoul and three in adjacent Gyeonggi province off-limits following a rise in COVID-19 cases there, according to an announcement Wednesday.
Only mission-essential visits are permitted to the Jongno, Yeongdeungpo, Guro and Geumcheon districts in Seoul and the Gwacheon, Dongducheon and Ansan districts in Gyeonggi, according to USFK's weekly travel restrictions update. The command placed 10 districts off-limits Wednesday.
The Jongno district includes the U.S. Embassy, Seoul City Hall and the presidential Blue House. Camp Humphreys, the headquarters for USFK and the U.N. Command, and Osan Air Base are in Gyeonggi province.
Individuals who live in so-called red districts may conduct routine business but should minimize their activities to avoid contracting or spreading the virus, according to USFK.
Of 1,556 new COVID-19 cases in South Korea on Tuesday, Seoul accounted for 501, an increase of about 200 over previous days, according to the Korean Center for Disease Control and Prevention Agency update Wednesday. Gyeonggi reported 582.
Also Wednesday, USFK reported 32 locally generated cases of COVID-19 in the week ending Oct. 16, according to a news release.
Nineteen people developed symptoms of the coronavirus respiratory disease before testing positive for the virus: 10 service members, three Defense Department civilian employees, one contractor and two family members at Camp Humphreys; two service members at Osan Air Base; and one South Korean civilian employee at Yongsan Garrison in Seoul.
Contact tracing turned up another 10: four service members, two family members and two South Korean contractors at Humphreys; and one DOD employee and a family member at Daegu Garrison.
Surveillance testing discovered two on Oct. 14: a service member at Humphreys and a contractor at Yongsan.
Finally, a service member at Humphreys tested positive Oct. 12 before departing the peninsula on an international flight.
KDCA reported that 79% of South Korea's population has received the first of a two-shot dose of a COVID-19 vaccine; 66.7% are fully vaccinated.