Tokyo reaches a coronavirus low not seen since June 2020
by
Joseph Ditzler
Stars and Stripes
October 19, 2021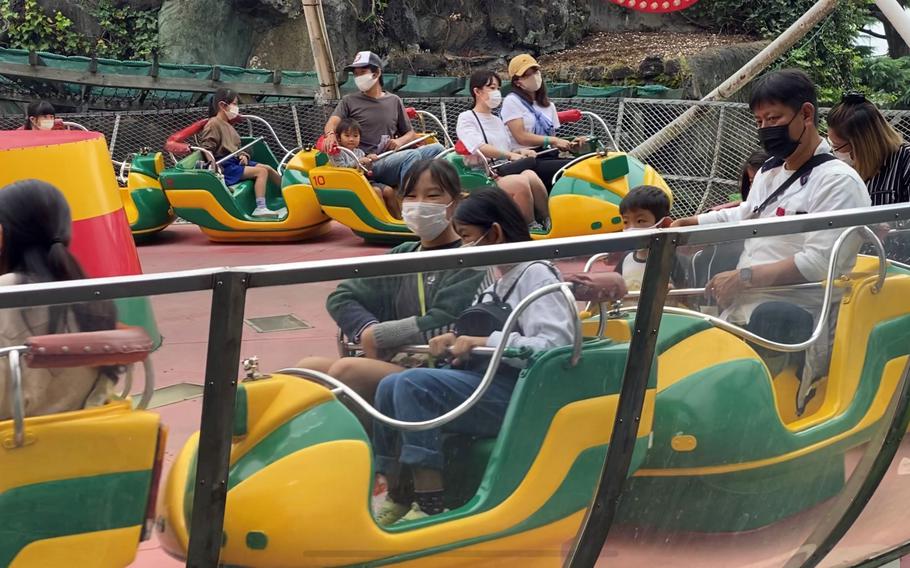 TOKYO — Japan's capital city, which passed through the worst phase of the coronavirus pandemic over the summer, registered its lowest daily new case count in more than a year on Monday.
The Tokyo Metropolitan Government reported 29 people newly infected with the virus, according to metro government data online. The city last reported fewer than 30 new cases on June 15, 2020, when it confirmed 28, according to online data.
The count on Tuesday was 41, according to public broadcaster NHK, which cited the metro government.
The pandemic peaked in Tokyo on Aug. 13 at 5,773 new infections during the fifth and most extreme wave of COVID-19 in the city.
New cases across Japan are down, too, to 230 on Monday, a fraction of the pandemic high, 25,892, on Aug. 20, according to the Johns Hopkins Coronavirus Resource Center. More than 67% of Japan's population, or 85 million people, are fully vaccinated.
One U.S. military installation in Japan reported two new cases since Friday of COVID-19, the coronavirus respiratory disease.
Yokosuka Naval Base, the homeport of the U.S. 7th Fleet south of Tokyo, in a news release Tuesday said the two unimmunized individuals turned up positive during a medical screening. The base has four COVID-19 patients under observation.
Yokosuka so far this month has reported 13 new COVID-19 cases. In August, it reported 119 and in January, 293, the most of any month this year. In 2020, the base reported at least 289 positive test results for the coronavirus, though its public reporting was incomplete.