Italy reopening nightclubs as it loosens COVID-19 restrictions
by
Alison Bath
Stars and Stripes
October 8, 2021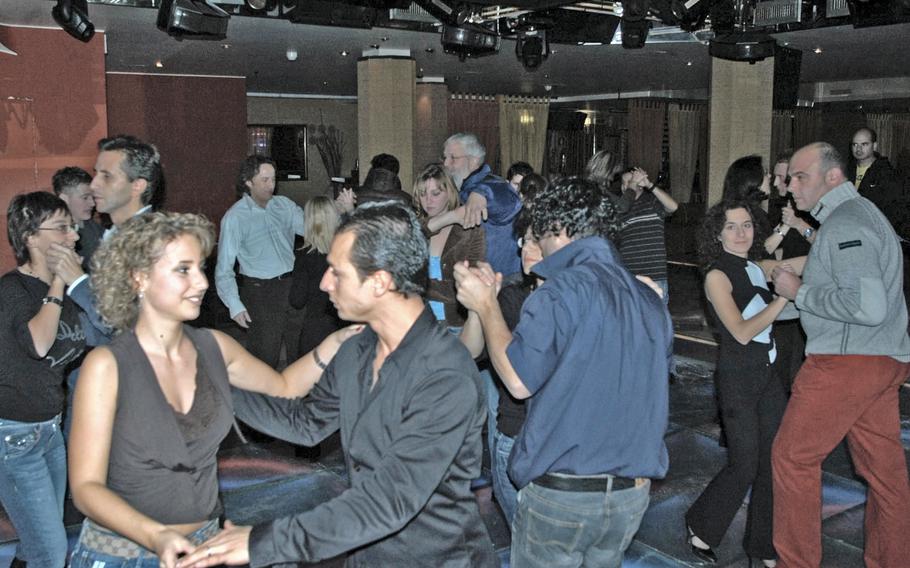 NAPLES, Italy — Nightclubs will be allowed to reopen beginning Monday across Italy for the first time in more than a year and stadiums will be able to hold events at greater capacity, following the continued decline of COVID-19 case numbers from their summer highs.
The national government approved the reopening and loosened many restrictions on concerts and other large gatherings Thursday.
Nightclubs, discos and dance clubs can open at capacities of 50% indoors and 75% outdoors, an Italian Council of Ministers statement said.
It wasn't immediately clear how the decree would impact U.S. military bases in Italy. Over the course of the pandemic, commands have taken time to evaluate new rules before issuing guidance.
However, the commands generally have followed Italian law and U.S. Centers for Disease Control and Prevention recommendations.
People who want to visit a nightclub will have to show their green pass health certifications, or the CDC equivalent, indicating they are fully vaccinated.
Those without a vaccination pass must show a negative rapid antigen test within the last 48 hours or a negative molecular test within the last 72 hours, or have a verified recovery from COVID-19 within the last six months.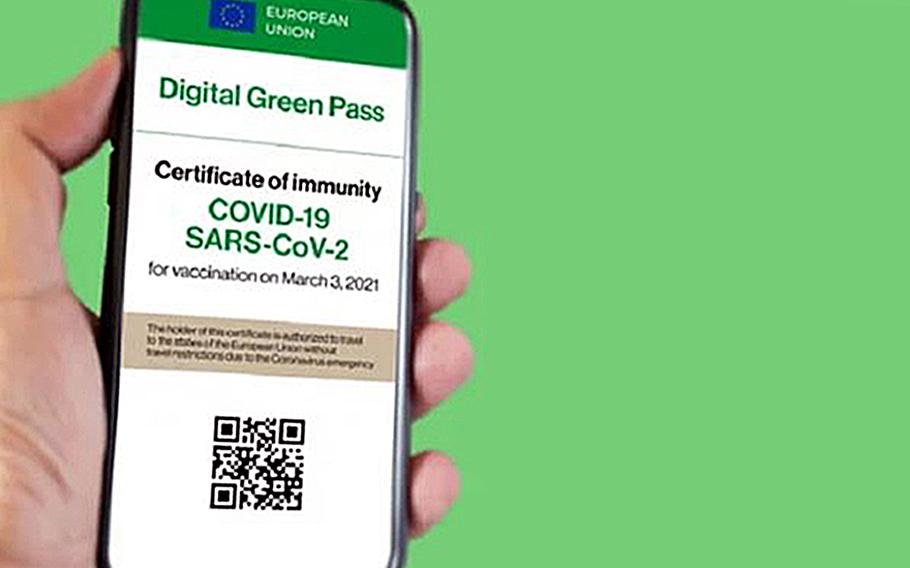 Other restrictions include mandatory mask wearing indoors unless a person is dancing and a ventilation system in closed rooms, according to the Italian decree.
The new rules also allow movie theaters and concert halls to operate at full capacity. Stadiums may allow 75% capacity outdoors and 60% indoors, according to the Corriere della Serra newspaper.
Also, museums are no longer required to meet social distancing guidelines, the Council of Ministers statement said. But people attending museums and other venues must continue to show their health certifications and wear masks.
Venues that violate the rules risk closure after a second violation, the statement said.
In the meantime, Italian officials will continue with measures designed to encourage more people to get vaccinated.
Starting Friday and through the end of the year, all public and private employees working in Italy will have to prove they have green pass certifications. Those who don't face an unpaid suspension but won't lose their jobs, a Sept. 16 Council of Ministers statement said.
People found to be working without health certificates could be fined up to 1,500 euros, it stated.
It's unclear how that decree impacts U.S. military installations, including NSA Naples, Naval Air Station Sigonella, U.S. Army Garrison Italy in Vicenza and Aviano Air Base.
NSA Naples officials are aware of the decree and "will make every effort to align with Italian policy," said Lt. Jamie Moroney, a base spokeswoman.
"NSA Naples will communicate our way ahead on this matter in the near future," she said.
New COVID-19 cases in Italy have steadily declined since the last week of August, according to Italian Health Ministry website data.
The ministry reported 2,938 new cases and 41 deaths on Thursday. There have been nearly 4.69 million cases and 131,198 deaths in Italy since the pandemic began.
The ministry reported Friday that 79.6% of the population 12 and older is fully vaccinated.
Sicily, which was put into the country's "yellow zone" in August after a rise in cases, will return to the "white zone" Saturday. That means restrictions, such as mandatory mask wearing outdoors if social distancing could not be maintained, will be lifted.