Pandemic restrictions relaxed for US forces at Naval Station Rota in Spain
by
Alison Bath
Stars and Stripes
October 1, 2021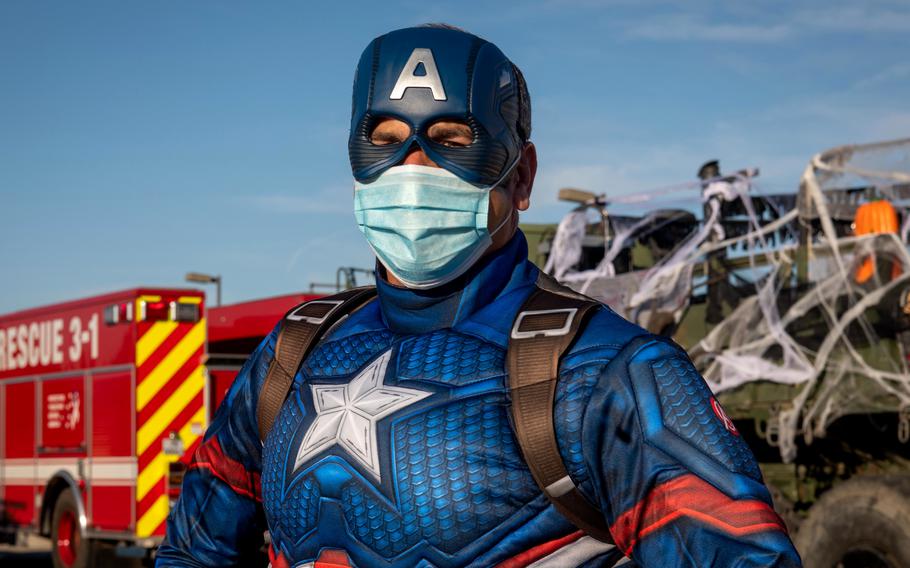 With Spain's COVID-19 infection rate falling significantly, U.S. forces at Naval Station Rota are easing restrictions and no longer requiring vaccinated travelers to quarantine, the base announced.
Quarantine now will be required only for unvaccinated travelers of any age who came from or through a country with a 14-day incidence rate higher than 480 cases per 100,000 residents, the base said on its Facebook page. Those countries currently include Great Britain, Serbia, Slovenia and the United States.
As of Thursday, people at NS Rota's fitness center no longer had to wear a mask except when walking through the center or spotting a workout partner using free weights.
Mask wearing previously was required in all cases other than while using cardio equipment, according to an online post Wednesday.
"High immunization rates, low test positivity rates, fewer hospitalizations and fewer daily new cases all indicate that we are at less risk now from COVID," said Capt. David Baird, NS Rota's commanding officer.
The Spanish Health Ministry's latest data show just over 77% of Spain's population is fully vaccinated, and 90% of the population 12 and over has taken at least one dose.
The country's current seven-day infection rate is 33 per 100,000 residents, according to Reuters. There have been nearly 5 million infections and 86,397 deaths reported in Spain since the pandemic began, the health ministry said.
Nationwide, open-air stadiums can be at 100% capacity and indoor facilities at 80% starting Thursday, Reuters reported. People will have to keep a minimum distance of 1.5 meters and wear a face mask. They will be able to drink water but not eat or smoke.