Pacific bases begin to offer flu shots as officials warn of tough season ahead
by
Frank Andrews
Stars and Stripes
October 8, 2021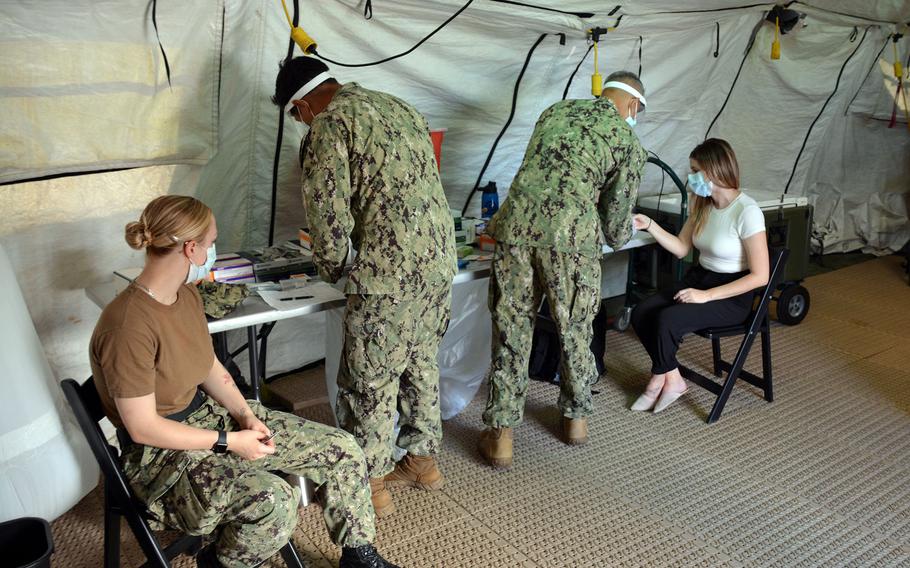 CAMP FOSTER, Okinawa – U.S. military and health officials are urging people to turn out for their seasonal flu shots as bases across the Pacific begin to offer the vaccine.
"While flu activity was historically low during the 2020-21 flu season, we could see flu activity surge this season, with relaxed COVID-19 mitigation strategies, increased travel, and the reopening of schools and business," the medical director for the National Foundation of Infectious Diseases, Dr. William Schaffner, said Thursday in Bethesda, Md.
The head of the Centers for Disease Control Prevention, Dr. Rochelle Walensky, speaking alongside Schaffner, urged everyone ages 6 months and older to get vaccinated.
"The COVID-19 pandemic is not over, and the risk of both flu and COVID-19 circulating could put additional strain on hospitals and frontline healthcare professionals," she said.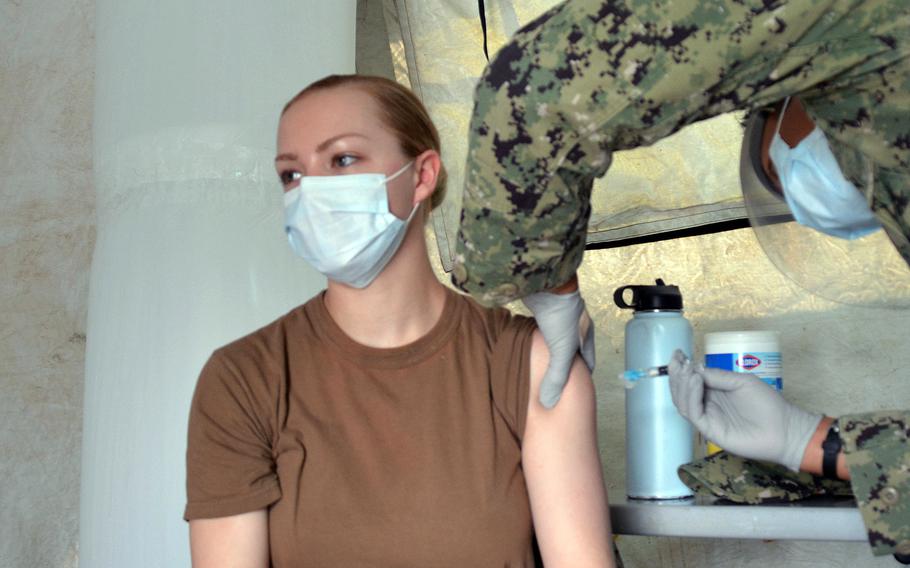 These sentiments were echoed by officials at U.S. Naval Hospital Okinawa, which began offering the vaccine to hospital staff on Oct. 1 and everyone else on a walk-in basis on Oct. 4.
"I recommend it because it adds greater protection as far as reduction of getting an illness or disease," Navy Lt. Trevor Spellman, the vaccination deputy officer in charge, told Stars and Stripes during a recent tour of hospital's vaccination site. "It impacts the workforce and manning," he said. "If someone gets sick for a number of days, someone else may have to cover for them."
The hospital on Camp Foster is accepting patients 6 months and older from 8 a.m. to 4 p.m. seven days a week through Oct. 24, said spokesman Joe Andes.
Other area installations already offering the flu vaccine include Yokosuka Naval Base, homeport of the 7th Fleet near Tokyo, and Osan Air Base, headquarters for the 51st Fighter Wing near Seoul.
At Yokosuka, patients can receive the shot at multiple locations and times until Oct. 16. The vaccine push ends Oct. 16, but the hospital will accept people after that. Osan is offering the shots at its on-base immunization clinic, and active-duty troops can walk in between 7 a.m. and 5 p.m. Monday through Friday. Others, ages 3 and older, can get vaccinated at the base gym from noon to 6 p.m. Oct. 14-15.
Meanwhile, hospitals at other bases appear to still be awaiting their vaccine supply.
Camp Humphreys – the largest U.S. military installation in South Korea – expects to start the shots next month. A spokeswoman for the 65th Medical Brigade, Emily Yeh, said it will inform the community via its Facebook page once they are available.
The Branch Health Clinic at Marine Corps Air Station Iwakuni, Japan, has scheduled a shot drive for 1 p.m. to 4:30 p.m. on Nov. 3, 9, 17 and 23. Vaccines will also be available by appointment.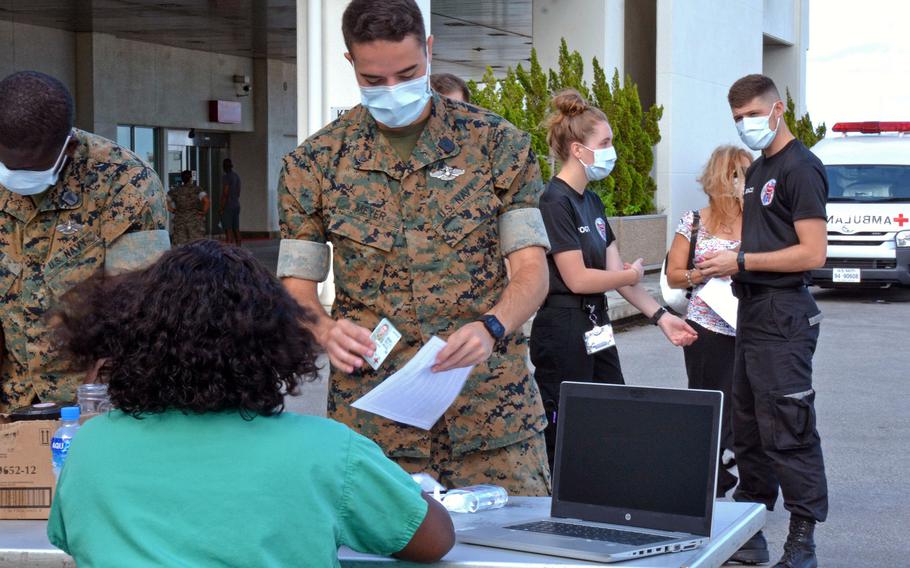 At Yokota Air Base – home of U.S. Forces Japan, 5th Air Force and the 374th Airlift Wing in Tokyo – the base is still "determining the best method to roll out the flu shot as supply comes available," an unnamed wing spokesman said via Facebook Messenger.
"We will update our local population once there is a clear distribution method in place," the message said.
Spellman explained how flu vaccinations will work at U.S. Naval Hospital Okinawa.
"Patients will first be asked to show ID and then to fill out vaccination paperwork," he said. "They will then move into a tent on the lawn to get the shot."
Everyone will receive a vaccination card, Spellman said.
"Parents are encouraged to contact their primary care provider or hospital immunization clinic to make sure they have good understanding if their child can take the influenza vaccination," he said.