Air Force base in Tokyo is first in Japan to shift to HPCON-Alpha during pandemic
by
Erica Earl
Stars and Stripes
October 7, 2021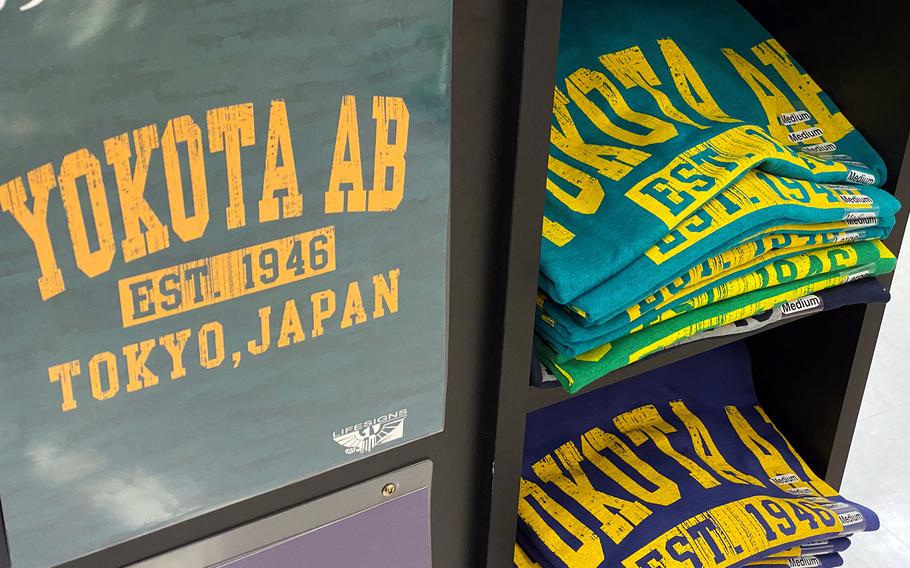 YOKOTA AIR BASE, Japan – The headquarters of U.S. Forces Japan in western Tokyo is the first base in Japan to lower its COVID-19 risk level to Alpha, signaling a "limited" risk of the coronavirus spreading.
The move, announced in a memo signed Wednesday by 374th Airlift Wing commander Col. Andrew Campbell, allows travel throughout Japan and for fully vaccinated individuals to go without masks on the installation while carrying proof.
Masks also aren't required at the nearby Tama Hills Recreation Area; however, they must still be worn inside medical and dental facilities, the memo said.
The base has also done away with a policy prohibiting people from signing unvaccinated guests onto the installation.
Students and staff at Yokota's four Department of Defense Education Activity schools must continue to follow anti-COVID-19 measures already in place, including wearing masks, according to a Thursday memo by DODEA-Pacific East superintendent Judith Allen.
"While changes may occur to COVID-19 prevention measures on base, we will maintain our current measures in all DODEA schools," she wrote. "DODEA schools follow DODEA's COVID-19 Operational Guidelines which come from DODEA Headquarters and are based on the CDC's guidance for schools."
Yokota appeared to be the only base in Japan to lower its health protection condition as of Thursday. It's unclear when other installations will follow suit.
"Leadership at each wing continually assesses their local area and COVID-19 response measures to ensure that the policies in place are the most-up-to-date based on the current conditions," 5th Air Force spokeswoman Maj. Andrea Valencia said in an email Thursday. "Although some restrictions have eased, all base members are reminded to continue to practice effective COVID-19 mitigation measures."
Japan's capital city reported 143 newly infected people on Thursday, according to public broadcaster NHK. There were 165 on Wednesday.
So far this week, U.S. bases in Japan have reported nine new infections dating back to late last month.
Sasebo Naval Base on Kyushu island had one person test positive during a medical screening on Thursday.
U.S. Army Japan, headquartered near Tokyo, announced Wednesday that three new infections had popped up in its community between Sept. 29 and Wednesday.
Yokosuka Naval Base, homeport of the 7th Fleet south of Tokyo, announced Tuesday that three cases had been discovered since Oct. 1.
South Korea update
Restrictions are also easing a bit for service members on the Korean Peninsula. Updated guidelines announced Wednesday by U.S. Forces Korea allow travel to Pyeongtaek, where Camp Humphreys and Osan Air Base are located, and the district outside Yongsan Garrison in Seoul.
USFK has divided the country into roughly 230 districts to reflect changing rates of coronavirus infection. Personnel are prohibited from traveling to hotspots with 50 or more confirmed COVID-19 patients per 100,000 people over a seven-day period. The command updates its district guidelines every week.
Twenty districts are currently off-limits.
USFK saw 13 new coronavirus infections in individuals who arrived on the peninsula between Sept. 22 and Saturday, according to a command Facebook post on Thursday. Ten of those patients came up positive on a test required before entering quarantine and three tested positive while in isolation.