Guam announces spate of COVID-19 deaths, most of them unvaccinated
Stars and Stripes
October 6, 2021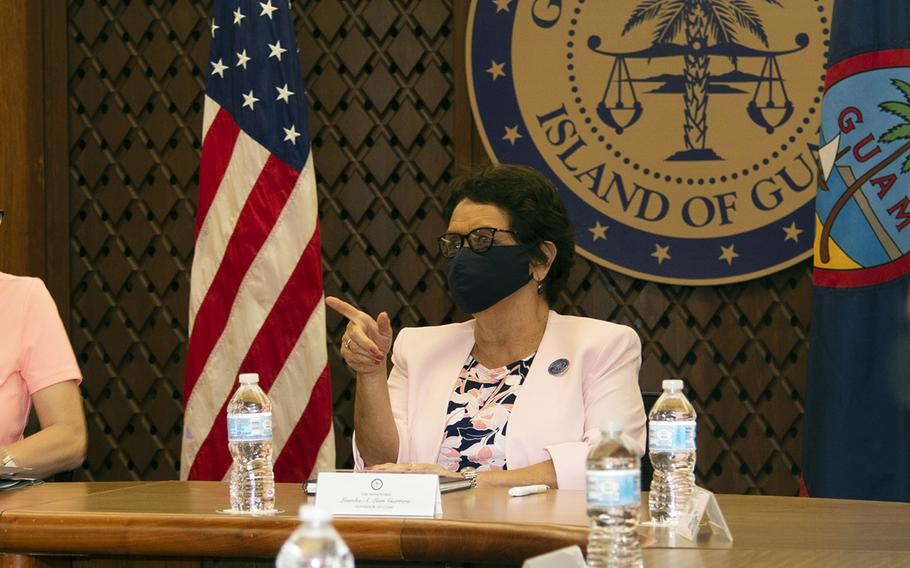 Guam recorded its 200th COVID-19 fatality on Monday – a 27-year-old unvaccinated man – and the U.S. territory has announced 10 more deaths from the coronavirus respiratory disease since then.
Fatality No. 200 was pronounced dead upon arrival at Guam Memorial Hospital on Sept. 30, according to a news release from the island's Joint Information Center. He had underlying health conditions and tested positive that day.
Of the 10 deaths that followed, six had not been vaccinated, the information center said. However, the 208th fatality, a 68-year-old woman, was announced nearly a year after it occurred on Oct. 31, 2020, when COVID-19 vaccines were unavailable.
"Too many families and loved ones have experienced the greatest loss and sadness over the course of this pandemic," Gov. Lou Leon Guerrero said in a statement Wednesday. "May their passing not be in vain – that we each take the extra precautions to protect ourselves and those around us with all the tools available to us."
Since the pandemic began, Guam has recorded 15,789 coronavirus cases, 2,452 of which were active as of Wednesday evening. There were 159 new patients identified that day.
Guam has vaccinated more than 80% of its eligible population; however, the island's hospitals are at capacity and have been struggling amid a shortage of health care works, The Associated Press reported Sept. 30.
The state surgeon for the Guam Army National Guard, Dr. Mike Cruz, said nurses are being offered more than $100 per hour in some states, according to the report. Because of this, Guam is losing out to places offering higher wages and can't afford to bring in more nurses, he said.