'With every hardship comes ease': Air Force chaplain takes on task of comforting thousands
by
Jennifer H. Svan
Stars and Stripes
August 30, 2021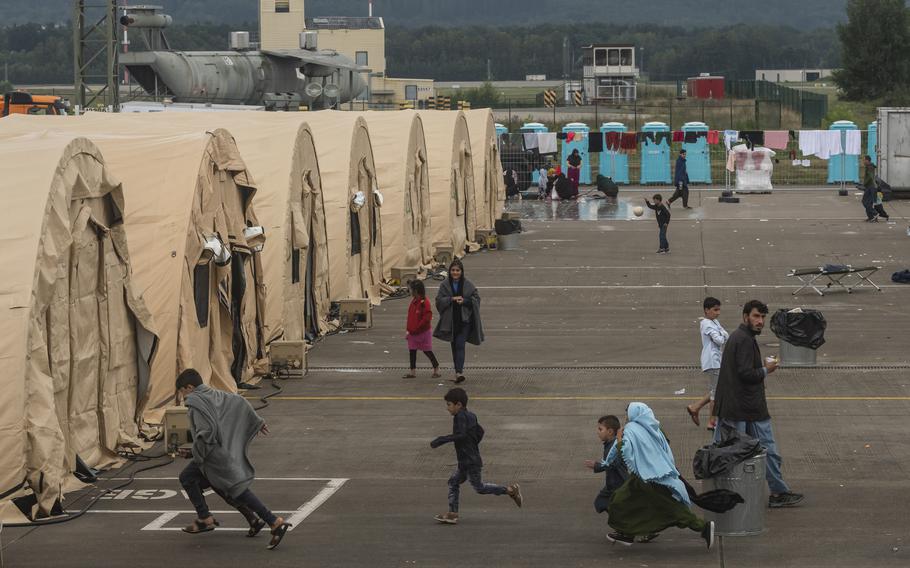 RAMSTEIN AIR BASE, Germany — In a little over a week, the only Muslim chaplain here has gone from tending to the spiritual needs of a small U.S. Air Force community to taking on the task of providing hope for thousands of dispossessed Afghans living in tents.
Air Force Capt. Mir M. Ali, with help from the 86th Airlift Wing chapel team, ensures evacuees can pray together five times each day from the flight line.
A public address system was set up to synchronize the call among groups of tents "so we can just play one call to prayer and it will echo across," Ali said.
"That's just to bring some tranquility, peace, solace to their heart," he said.
On Monday, Ramstein housed about 18,000 evacuees. More than 2,000 were preparing to depart, base officials said.
Many of the evacuees are traumatized. They've been cut off from loved ones left behind in Afghanistan, Ali said. Most don't have Internet access and many are without working cell phones, he said.
They are so disconnected that many don't know about the bombing last week outside the Kabul airport that killed scores of Afghans and 13 U.S. service members. He doesn't bring it up.
"Ignorance is bliss sometimes," he said.
"A lot of them came here with the clothes on their back … and they may never return to their country of origin," he said.
Ali shares with them a verse from the Koran, Islam's holy scripture: "With every hardship comes ease."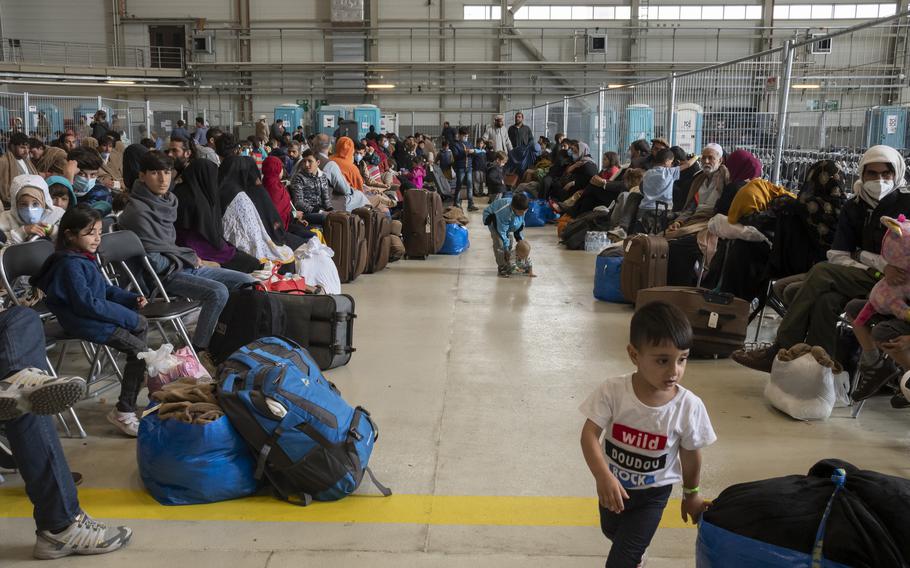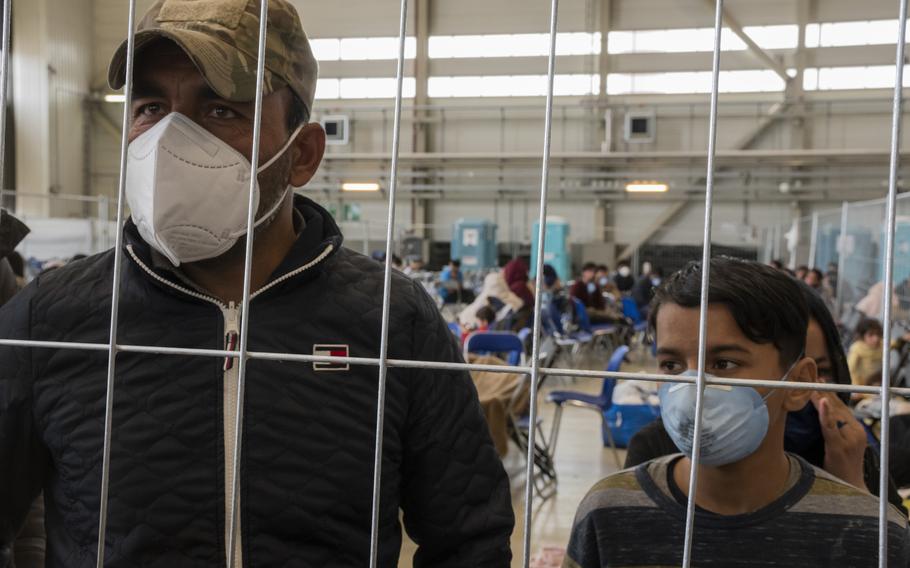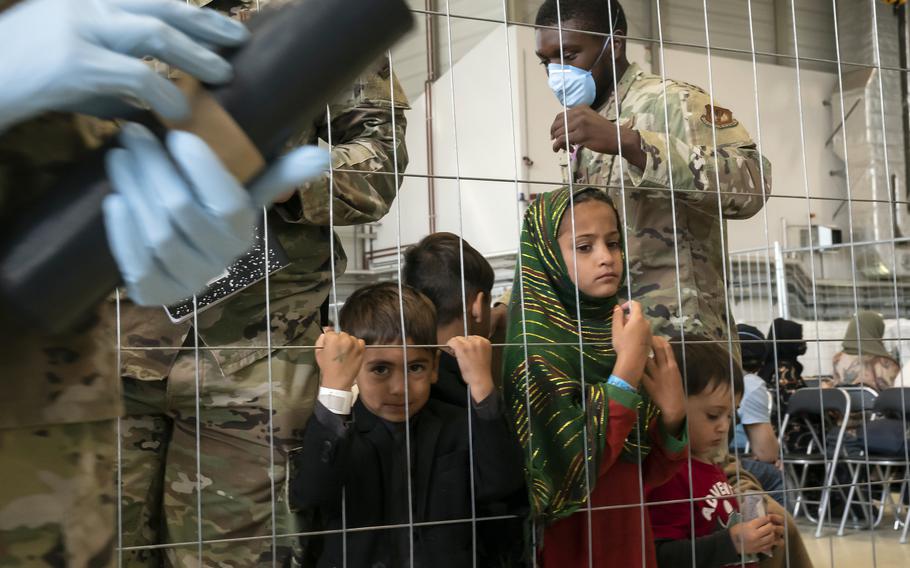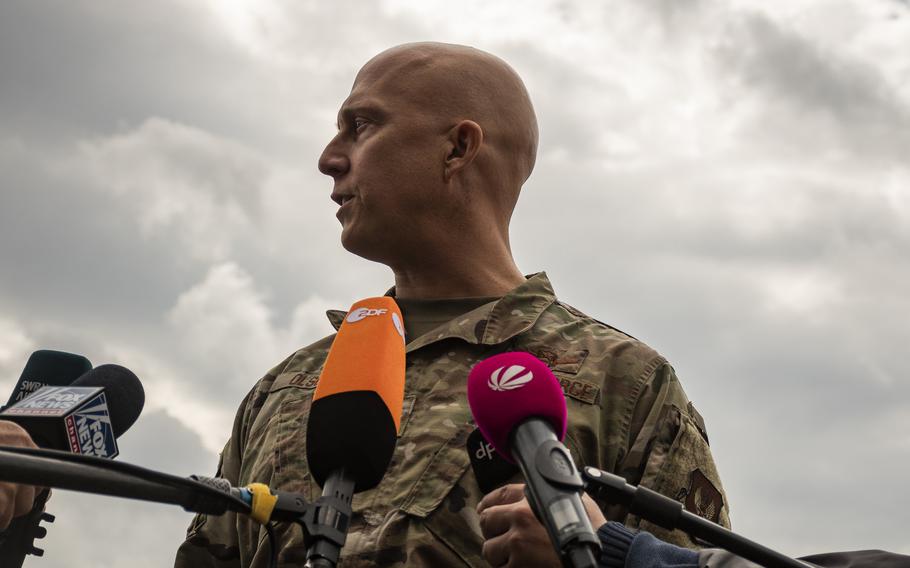 It's to remind them "of how life was when they were in Afghanistan, compared to how life was when they were in Qatar, compared to how life is in Germany," he said. "Every time, every stop they've made, life has gotten better and that's the hope I give them, the next place you go is most likely going to be better than it is here."
Rafiqullah Gharwal, 37, an Afghan who worked as an interpreter with U.S. forces and fled the country with his wife and six kids, spent nine days at Ramstein.
Living with so many people was difficult, but U.S. forces treated them well, he said.
"I feel their happiness," he said of his children as he prepared his family to board a flight to the United States.
Departures of evacuees from Ramstein have nearly doubled during the last couple of days, said Brig. Gen. Josh Olson, the 86th Airlift Wing commander. The base is at capacity after using every available space to house evacuees, Olson said.
After almost two weeks, "Everyone's getting a little weary and tired," he said. But he credited volunteers from the community along with groups like the Red Cross and USO for their ongoing efforts.
Ramstein will continue to support evacuees "as long as we need to," Olson said. "When you see one of the little Afghan kids or moms or dads and the smile you put on their face when Delta or United pick them up, it makes it all worth it and it keeps us going," he said.
---
---
---