Families welcome home children adopted from Afghanistan and evacuated by US military
by
Chad Garland
Stars and Stripes
August 30, 2021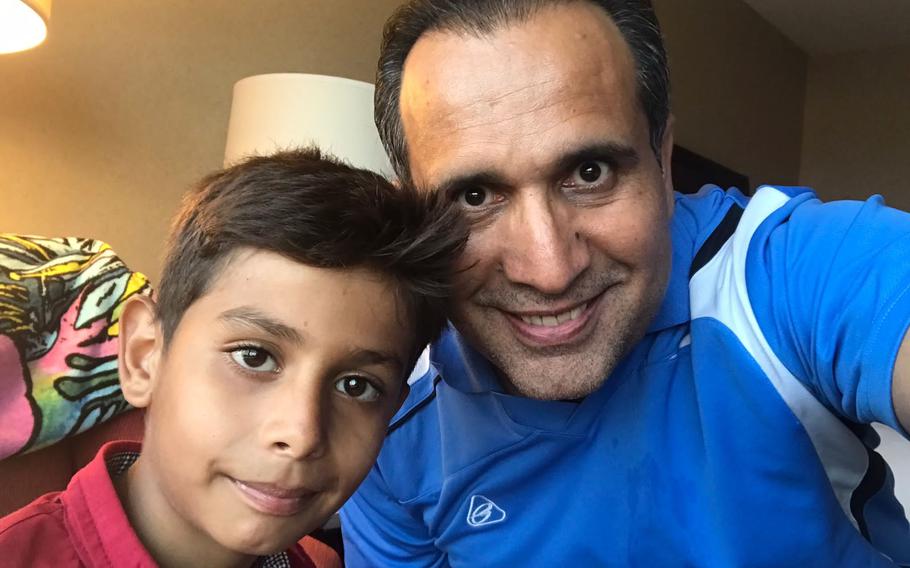 A 10-year-old Afghan boy who endured a harrowing evacuation to Qatar and Germany is finally home with the Florida couple who were in the midst of adopting him when the country fell to the Taliban earlier this month.
Bahaudin Mujtaba and his wife, Lisa, spent five years fighting through bureaucratic roadblocks and were awaiting a final visa for the boy, named Noman, when the Kabul government collapsed and thousands of people began scrambling for any flight out. Then came literal Taliban roadblocks the boy had to clear.
Fortunately for the Mujtabas, an Indiana man was in the city awaiting a visa to bring home a 2-year-old boy his family was adopting. He agreed to bring Noman with him, even though they'd never met.
"Had he not been there, we would not have been able to get these boys out," said Mary Beth King, director of the Frank Adoption Center in Wake Forest, N.C., which assisted both families.
She said she was "incredibly indebted" to the man, whom she identified only as Mohammad to protect the family's privacy.
Bahaudin Mujtaba said in a video call late last week that a series of lows, highs and stressful silences followed the chaos that broke out at the airport after Taliban entered the Afghan capital.
U.S. adoptions from Afghanistan are rare and complicated, said Mujtaba, who is Noman's distant relative. The former government allowed adoption only to Muslims, and the Taliban are unlikely to allow Americans to adopt at all, he said.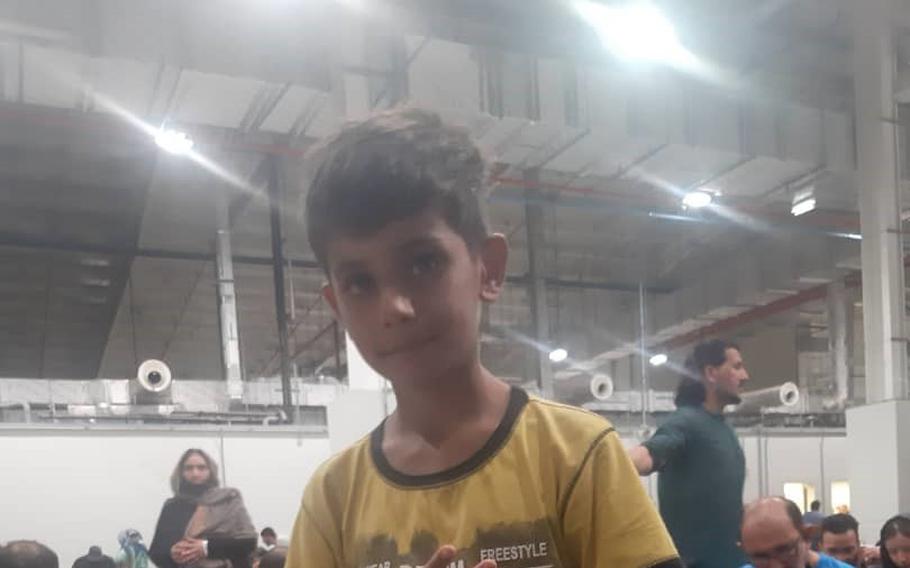 From 1999 through 2019, 41 Afghan children were adopted by U.S. families, State Department data show. That is far fewer than the 667 from Pakistan but nearly three times the combined total from Tajikistan and Turkmenistan, which border Afghanistan to the north.
"So many people give up in the middle of this," Mujtaba said. "Giving up was not an option."
King's organization worked with both families for over a year to get final visas for the two boys, she said.
"All was going as it should have when all this happened," King said, adding that she "absolutely panicked" after the Taliban regained power.
Mujtaba had come to the U.S. with his family as a teenage refugee in 1984 after they first fled to Pakistan during the Soviet occupation of Afghanistan.
He looked to get Noman to Dubai, Pakistan or India, he said, but he also sought help from Florida U.S. Sen. Marco Rubio's office and others to have him flown to the United States.
Mohammad's family and Noman tried to get to the airport for the U.S. military evacuation Aug. 17, through jammed streets and past Taliban checkpoints, but they were forced to turn back when militants began firing in the air to disperse crowds at the airfield's gate, The Associated Press reported.
They tried again the next day and made it in, Mujtaba said.
"I had tears in my eyes," he said. But then came the stress of "just waiting and waiting."
Mohammad's phone and wallet were stolen, and he managed to get word out only in brief messages, "days and days and days" apart, King said.
"We have not heard from them at all since they were boarding Kabul on a flight out ... they did not know where they were going, but believed it was Qatar," Mujtaba wrote Aug. 20 in a desperate email to Stars and Stripes, citing an article mentioning an anonymous Afghan evacuee. "Are you in contact with them?"
A niece traveling with Mohammad had a phone, but the battery was low, and for a while word of her call to a relative was the only hint that the group was in a crowded hangar in Qatar.
Several Americans working in the hangar at Al Udeid Air Base tried to help Stars and Stripes locate Noman and Mohammad but couldn't track them down among thousands of evacuees.
Soon, phones were charged and Mujtaba got a photo of Noman along with word that the travelers were hoping to leave for the U.S. soon.
Then came news they were at Ramstein Air Base in Germany, another step closer. Mujtaba decided to fly to Virginia to await Noman there, with little idea when he'd arrive or whether the boy would be released to him right away.
Officials at Ramstein declined to let Stars and Stripes contact Noman but provided assurances for his father that medical care and other services were being provided to the boy, who has diabetes.
Mujtaba spent days at Washington Dulles International Airport, "watching incoming flights, just hoping they would be on one," King said.
Then, very late on Thursday, the boy arrived.
"I think we just got lucky," she said, adding that the fiancee of Mujtaba's nephew had an approved visa, but her passport was in the U.S. Embassy in Kabul when it was evacuated on Aug. 15 and she's been unable to get past Taliban checkpoints to the airport.
Noman was quickly released to Mujtaba, and on Saturday the pair flew to Fort Lauderdale, where the boy would meet his adoptive mother in person for the first time.
On that last leg of the journey, Noman had one remaining fear, Mujtaba told South Florida's Local10 on Sunday: Would his new mother like him? Meanwhile, she was anxious that he wouldn't like her.
"It worked out well," Mujtaba said. "The hug was very, very good. … Both of them seemed to connect almost immediately."