Afghan evacuees depart Navy's base in Sicily for US
by
By Alison Bath
Stars and Stripes
August 30, 2021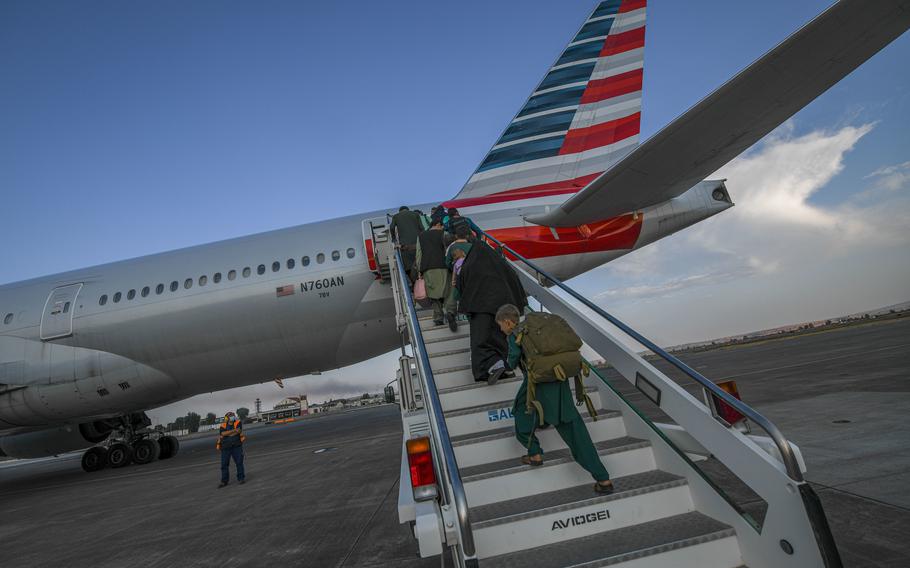 NAPLES, Italy — The first groups of Afghan evacuees to arrive at a U.S. naval base in Italy have now flown to America, Navy and State Department officials said.
The evacuees, including some American citizens, left Naval Air Station Sigonella in Sicily on Saturday and Sunday.
The two flights were bound for Philadelphia and Washington Dulles International Airport near Washington D.C., according to a joint U.S. Embassy Rome-NAS Sigonella statement.
"The departure of planes bound for the U.S. is the beginning of a new chapter in the lives of American citizens and Afghans who have undergone much hardship," said Thomas Smitham, charge d'affaires at U.S. Embassy Rome.
It wasn't immediately clear how many evacuees were on the flights or where they would be housed in the U.S. The statement referred to the flights as "at full capacity." Officials didn't immediately respond to a request for more information on the flights.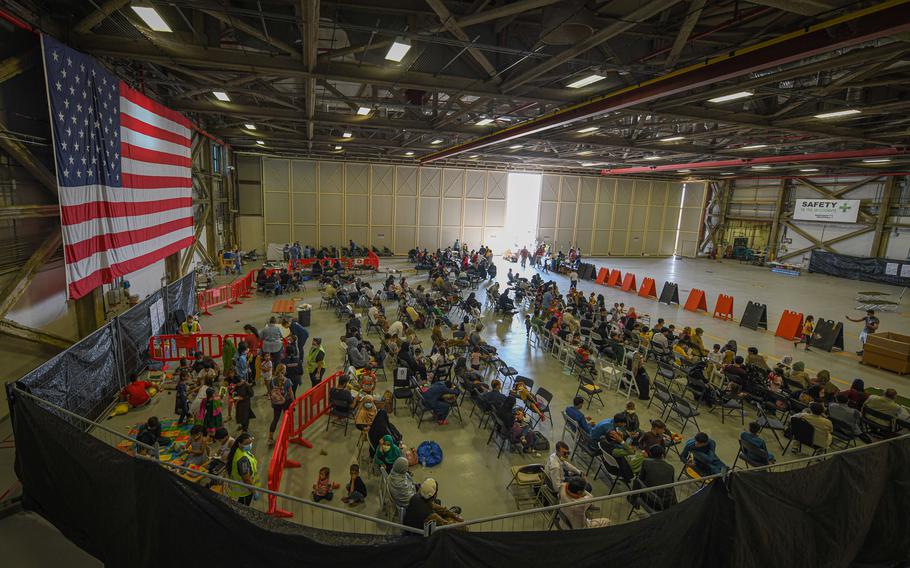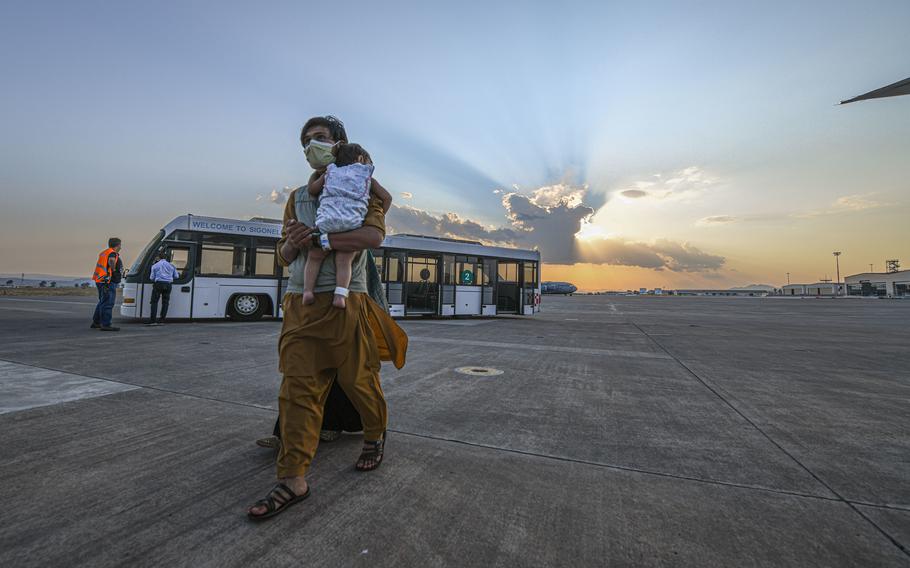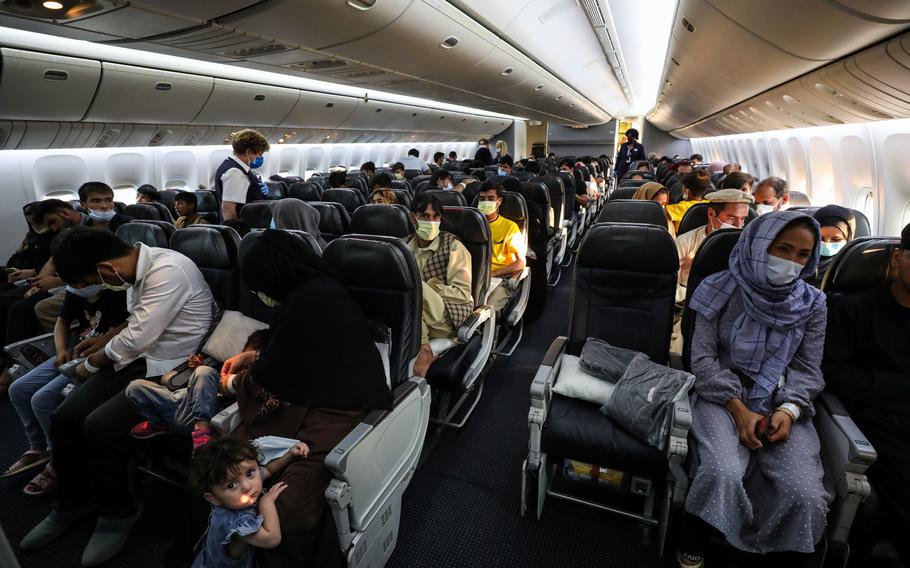 NAS Sigonella is temporarily housing about 3,000 evacuees as they wait for transfer to the U.S., said Navy Capt. Tamara Lawrence, U.S. Naval Forces Europe-Africa spokeswoman.
More outbound flights are expected soon, Lawrence said. The base began accepting evacuees Aug. 22.
Two barracks buildings and other temporary lodging on base are designated for evacuees, who have access to halal dining and religious and recreation areas, according to the statement.
Medical care also is provided and an imam has made daily visits to aid the evacuees with religious and spiritual support, officials said.
Other U.S. military bases in Europe also are assisting with the evacuation of Afghan refugees and other people.
Naval Station Rota in Spain also has accepted more than 1,000 evacuees. Ramstein Air Base and the Army's nearby Rhine Ordinance Barracks in Kaiserslautern, Germany have hosted more than 20,000 evacuees since Aug. 20, Air Force officials said Saturday.