Operation Christmas Drop celebrates its 70th year with return to Micronesian islands
by
Seth Robson
Stars and Stripes
December 2, 2021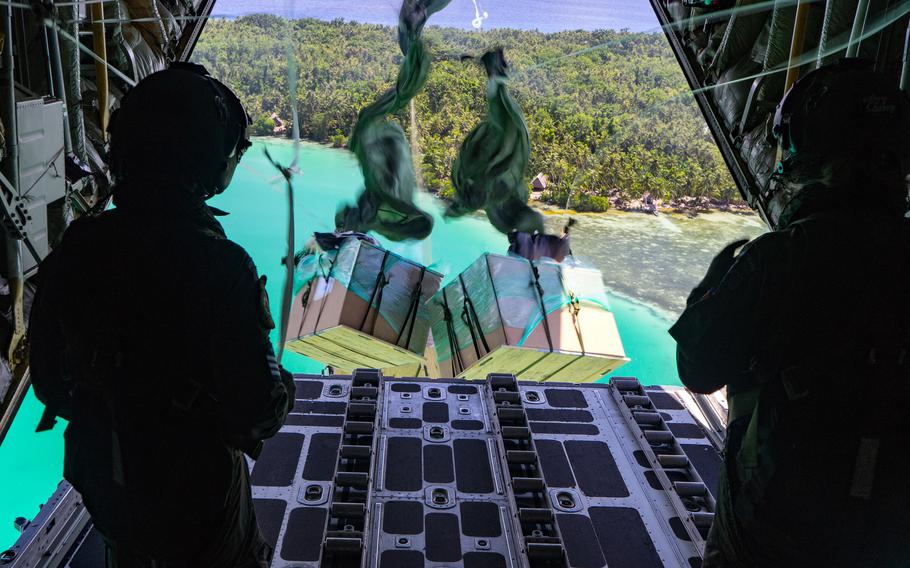 Operation Christmas Drop will soon return to Micronesia, which opted out of the Defense Department's longest running humanitarian-assistance mission last year due to concerns about the coronavirus.
During the annual, weeklong operation — now in its 70th year — C-130 cargo planes drop large bundles of donated food, tools, clothing, toiletries, toys and other supplies to thousands of people living on tiny South Pacific islands.
Airmen in Santa hats are scheduled to fly the season's first sorties on Sunday out of Andersen Air Force Base, Guam.
The Federated States of Micronesia — Yap, Chuuk, Pohnpei and Kosrae — along with the Republic of Palau are among more than 55 remote islands that will receive 400- to 600-pound bundles during this year's drops, which run through Dec. 13, Pacific Air Forces said in a recent statement.
Palau received extra aid last year when Micronesia decided not to participate because of COVID-19.
The primary participants are the 36th Wing at Andersen, the 374th Airlift Wing out of Yokota Air Base, Japan, and the 515th Air Mobility Operations Wing from Joint Base Pearl Harbor-Hickam, Hawaii, the statement said.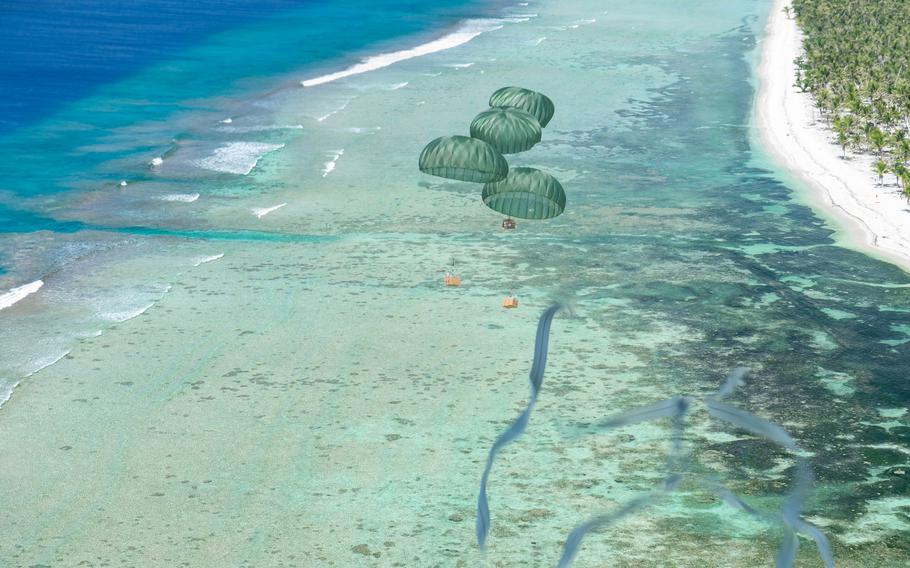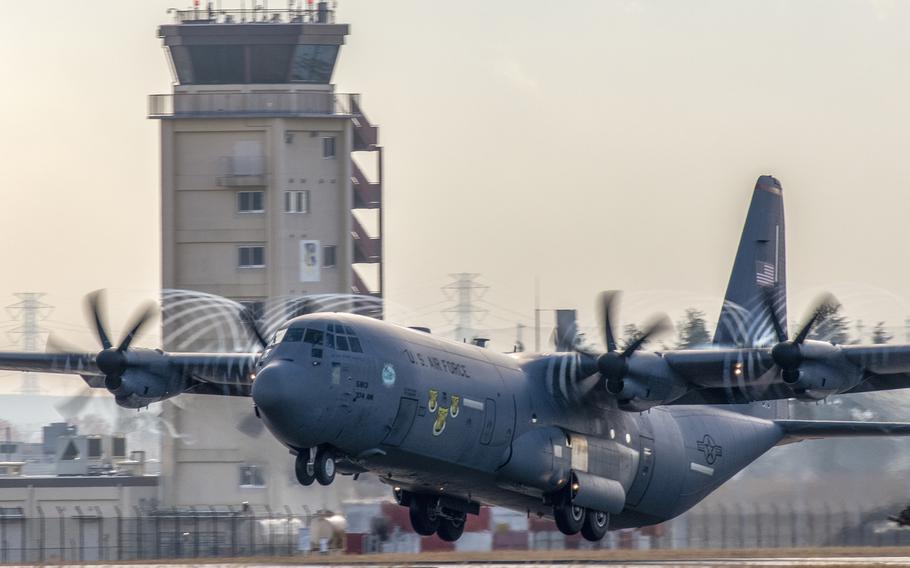 They'll be joined by the Japan Air Self-Defense Force, which is participating for the seventh time, and the South Korean air force, which is joining for the first time, Staff Sgt. Juan Torres, a spokesman for the 374th Airlift Wing, said in an email Wednesday.
Four Guam-bound Super Hercules, which will deliver 200 bundles of aid, departed Yokota on Wednesday to join in the effort, Torres said.
Operation Christmas Drop began unofficially during yuletide season in 1951 when the crew of a WB-29 Superfortress bomber noticed people waving at them from Kapingamarangi in Micronesia. They parachuted a bundle of supplies to the denizens of the isolated island, and a tradition was born.
The mission inspired the 2020 Netflix love story "Operation Christmas Drop," which is centered on the annual military tradition and was filmed at Andersen. Shots from the 2019 operation were used in the film, and its Hollywood crew volunteered to sort donations on their days off.
The aerial deliveries also enable aircrews to develop and maintain combat readiness while delivering items provided by private donors, charitable organizations and the University of Guam to more than 22,000 residents across the remote islands, the statement said.
"This training mission is not only a tradition but provides relevant and real training necessary for our Airmen and partner nations in the Indo-Pacific region," PACAF commander Gen. Ken Wilsbach said in the statement.
All pilots and crewmembers arriving on Guam are fully vaccinated and anyone handling donations will wear gloves and masks, according to the statement. All donation boxes will be left open and untouched for hours before they're packed.
---
---
---
---