Four nations' C-130s drop bundles of Christmas cheer to 55 Micronesian islands
by
James Bolinger
December 13, 2019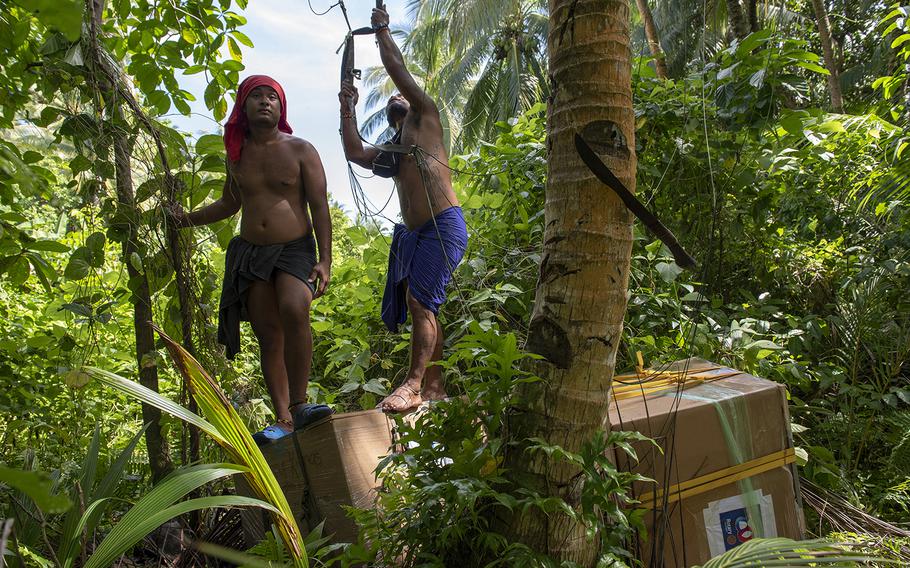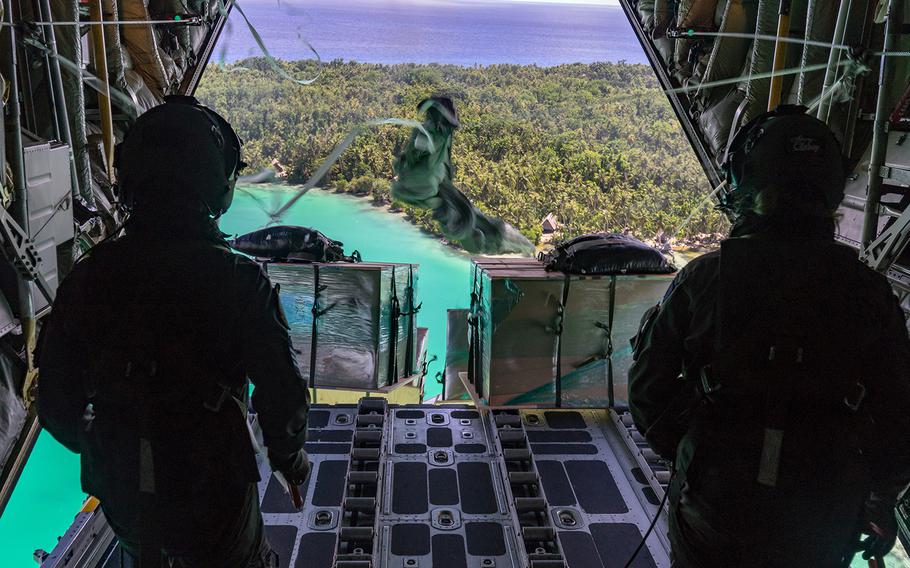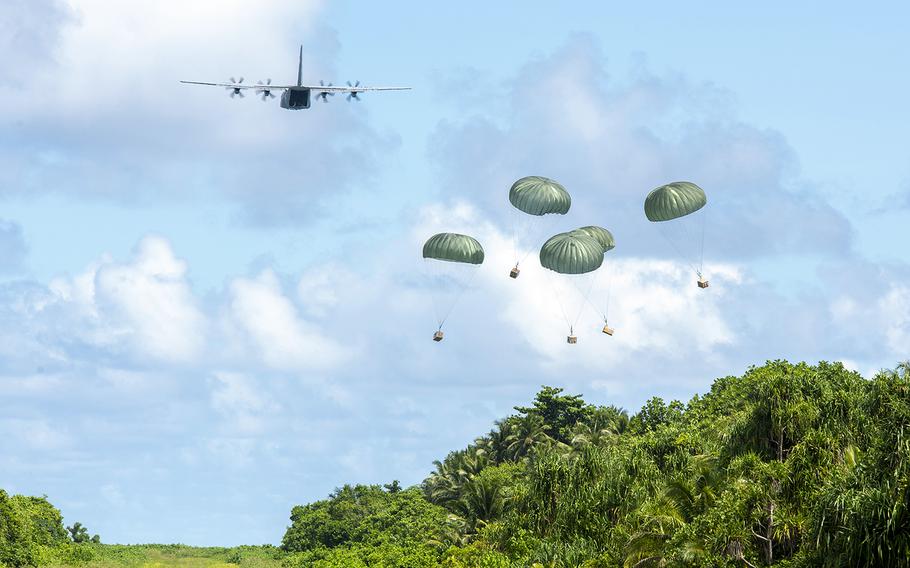 For the first time in the 68-year history of Operation Christmas Drop, airmen from New Zealand joined with air forces from the U.S., Japan and Australia to deliver humanitarian aid to more than 20,000 people spread across 55 Micronesian islands in the western Pacific.
The U.S. Defense Department's longest running airdrop mission started Dec. 9 and ended Friday. Six C-130s flew a combined 1.8 million miles and dropped 176 bundles of vital supplies, said Lt. Col. Joey Lubbers, 36th Airlift Squadron Detachment commander, to Stars and Stripes via telephone Thursday. The annual operation began in 1952.
The bundles contain supplies ranging from medicine and food to fishing and water purification equipment and clothing, he said. The donated items — all things that help sustain life on the islands — were collected throughout the year by airmen from Andersen Air Force Base, Guam.
"When we get that call saying it's our drop day and word gets out, the island has a different feel to it," said Allentino Riugiufmal, a high school vice principal on Woleai, Micronesia, according to an Air Force press release. "The island just has this pure feeling of excitement that is shared across the community, like a child just waiting to see what's under the tree."
Three C-130J Super Hercules cargo aircraft from the 36th Airlift Squadron at Yokota Air Base, Japan, took part in the operation along with one C-130 each from New Zealand, Australia and Japan.
"We are dropping bundles full of these donations, and when we fly over and see [the people] wave, you feel really good," said Staff Sgt. Jasmin Lewis, a C-130 loadmaster from Yokota who flew on two missions and coordinated actions on the airfield. "You know you are making an impact worldwide."
Lubbers said the aircrews get dynamic training by delivering the packages to unsurveyed drop zones, a skill that comes in handy when delivering combat aid to troops, or humanitarian aid during natural disasters like typhoons.
U.S. airmen also gained experience working with crews from partner nations, said Lubbers. The crews shared tactics and techniques for getting supplies to remote locations by unconventional means.
"These skills are very important during humanitarian aid and disaster relief missions, so participating in Operation Christmas Drop is an invaluable experience for us all," Flight Lt. Joe Hargraves of the Royal New Zealand Air Force said in a statement.
Representatives from other Pacific countries were on hand to observe the operations, including Bangladesh, Malaysia, Mongolia, Singapore, the Philippines and Thailand, Lubbers said.
bolinger.james@stripes.com Twitter: @bolingerj2004