Children's center at US base in South Korea confirms 13 coronavirus cases
by
David Choi
Stars and Stripes
November 16, 2021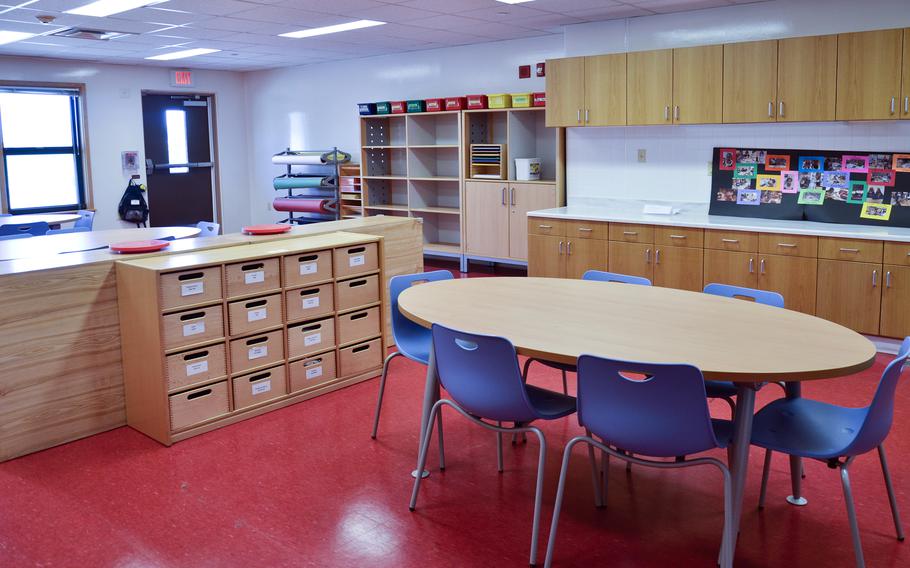 CAMP HUMPHREYS, South Korea — Thirteen people, including nearly a dozen children, linked to an on-base children's center recently tested positive for the coronavirus respiratory disease, an official at the center said Tuesday.
At least 11 children and two staff members from the Capt. Jennifer M. Moreno School Age Center on Humphreys tested positive within the past week, center coordinator Tiffany Harris told Stars and Stripes by phone. Around 178 children in grades one through five are enrolled in the center, which employs 24 people.
The center, which provides children with after-school programs, was closed Friday for cleaning and sanitizing; it reopened Monday.
Many of the children who tested positive were sent home after exhibiting COVID-19 symptoms, Harris said. Anyone who enters the center has their temperature checked and is screened with a series of questions, such as whether they have a headache or a runny nose.
Harris said not all the positive cases originated within the center.
"It was not just from the school-age center," she said. "A lot of them were already sick when they came to us, and we sent them home."
Harris said contact tracing was still underway on Monday and one of the elementary schools conducted mass COVID-19 testing on Friday. As of Tuesday morning, no faculty members at the center had tested positive.
Contact tracing and sanitation on the base is scrupulous at education facilities on Humphreys, Harris said. At the school-age center, over 20 cameras record in and around the building, while school lockers, bathrooms and play areas are cleaned every two hours, she said.
Humphreys' commander, Army Col. Seth Graves, confirmed Tuesday that a number of cases among children prompted the school-age center to close. He said health officials believe "we contained the spread well enough" for the center to reopen Monday.
"The safety and well-being of our community members and staff is our No. 1 priority," Graves told Stars and Stripes by phone. "We'll continue to work as hard as possible to ensure a safe environment for all."
Graves said he encourages parents not to send children who are feeling ill to their school or the center.
---
---
---