Taiwan's defense minister warns that China is on track for an invasion by 2025
by
Alex Wilson
Stars and Stripes
October 7, 2021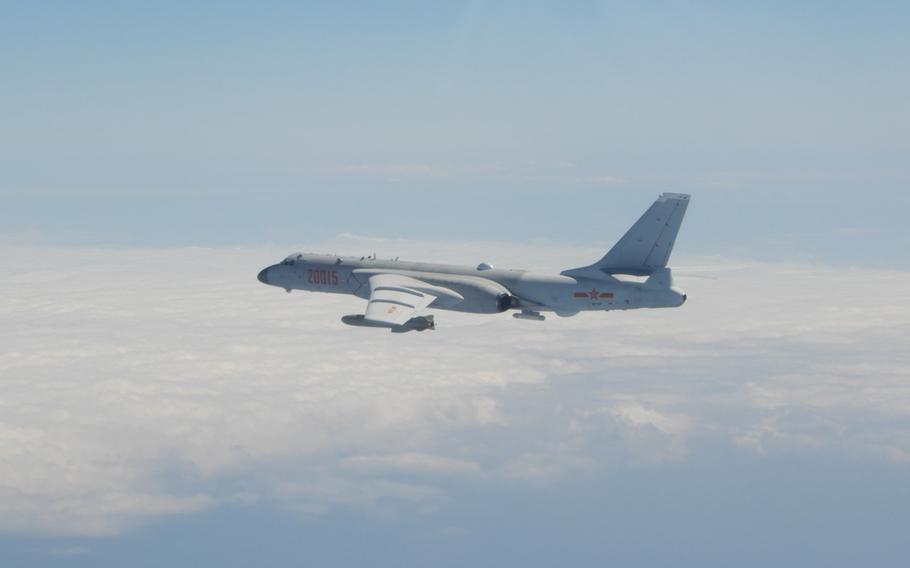 China will likely have the means to invade Taiwan within four years, the island's defense minister told reporters this week after Beijing sent an unprecedented 149 warplanes into the island's airspace.
The incursions happened over a four-day period, between Oct. 1 and Monday, southwest of the island but within its air defense identification zone. An additional 57 Chinese aircraft entered the zone on Tuesday and Wednesday, according to the Taiwan Ministry of National Defense.
Chinese President Xi Jinping has ordered his military to pump up pressure on the southwestern region of Taiwan, according to sources quoted by a Japanese news agency this week.
Taiwan Defense Minister Chiu Kuo-cheng, speaking to reporters Wednesday in Taipei, said Beijing, which claims the democratic island as its own territory, hasn't invaded yet because the human and military costs would be too high.
"By 2025, China will bring the cost and attrition to its lowest. It has the capacity now, but it will not start a war easily, having to take many other things into consideration," he said without elaborating.
Taiwan President Tsai Ing-wen wrote a statement published Tuesday on the Foreign Affairs website saying the island does not seek military confrontation.
"It hopes for peaceful, stable, predictable, and mutually beneficial coexistence with its neighbors," she said. "But if its democracy and way of life are threatened, Taiwan will do whatever it takes to defend itself."
While Taiwan is functionally a democracy, Beijing considers it a breakaway province that must be reunited with the mainland, possibly by force.
Tsai wrote that Chinese aircraft and vessels have "markedly increased" their activity near Taiwan since last year.
"Beijing has never abandoned its ambitions toward Taiwan," she said. "But after years of double-digit investment in the Chinese military, and expansionist behavior across the Taiwan Strait and in surrounding maritime areas, Beijing is replacing its commitment to a peaceful resolution with an increasingly aggressive posture."
State Department spokesman Ned Price, in a statement Monday, emphasized the United States' commitment to helping Taiwan maintain "sufficient self-defense capability" and keeping peace in the region.
In August, the Biden administration approved a deal potentially worth $750 million to sell Taiwan 40 new M109 self-propelled howitzers and nearly 1,700 kits to convert projectiles into more accurate GPS-guided munitions.
"The United States is very concerned by the People's Republic of China's provocative military activity near Taiwan, which is destabilizing, risks miscalculations, and undermines regional peace and stability," Price said. "We urge Beijing to cease its military, diplomatic, and economic pressure and coercion against Taiwan."
Chinese Foreign Ministry spokeswoman Hua Chunying issued a reply Monday criticizing Price's remarks as "irresponsible." She also lambasted recent actions taken by the U.S., including the arms deal, as "provocative" moves that only destabilize peace in the region.
"'Taiwan independence' leads nowhere," Hua said. "China will take all necessary measures to resolutely crush all attempts at 'Taiwan independence.' China has firm resolve and will to safeguard national sovereignty and territorial integrity."