'Tougher than boot camp': First Coast Guardsman to compete in Olympics addresses mental stress
by
Seth Robson
Stars and Stripes
August 5, 2021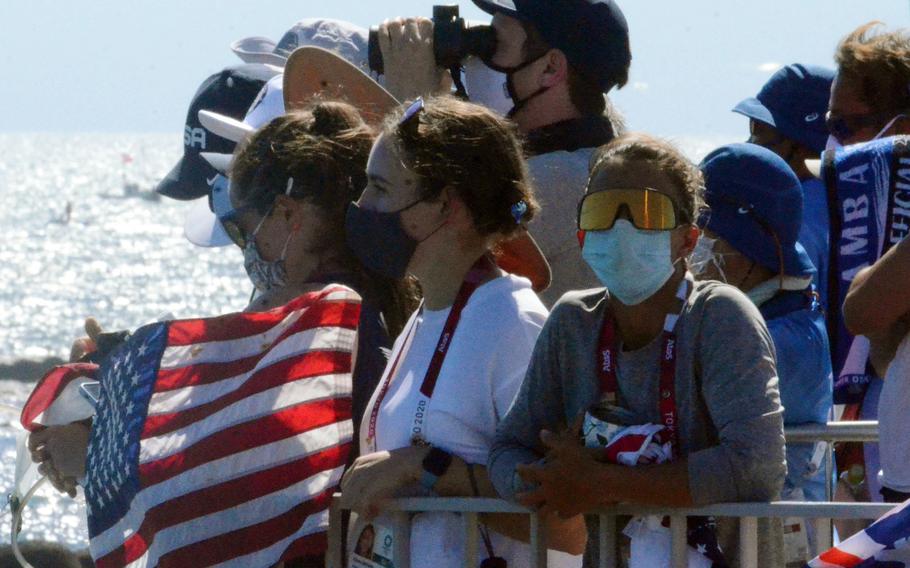 ENOSHIMA, Japan – Olympic athletes face a tougher mental challenge than military recruits in boot camp, said a U.S. Coast Guard officer who competed for seven days at the Tokyo Games.
Lt. j.g. Nikki Barnes, 27, became the first Coast Guardsman to represent the United States at the Olympics in any sport when she and crewmate Lara Dallman-Weiss, 32, of Shoreview, Minn., began sailing in the Women's 470 class last week.
Reflecting on the Olympic experience after missing out on a medal, the native of St. Thomas in the U.S. Virgin Islands said she'll apply the lessons she learned in Japan in her Coast Guard career.
"It's my first games," she said, shortly before the men's 470 race Wednesday. "People tell you there are so many distractions, but I didn't believe them until I came here."
The stress faced by Olympic athletes was highlighted last week when U.S. gymnast Simone Biles withdrew from several events, later attributing the decision to a mental health issue.
The biggest challenge for Barnes was the mental fatigue from filtering others' thoughts and comments to concentrate on racing, she said.
Sailing at the games involved myriad tasks, from preparing the boat to logistics and funding. It's costing the donor-funded team almost $18,000 to ship the vessel back to the United States, she said.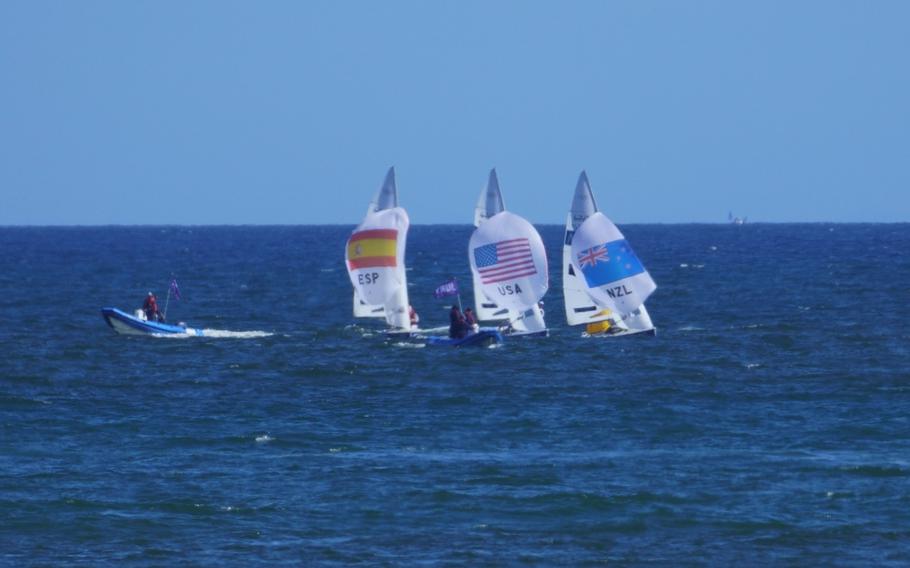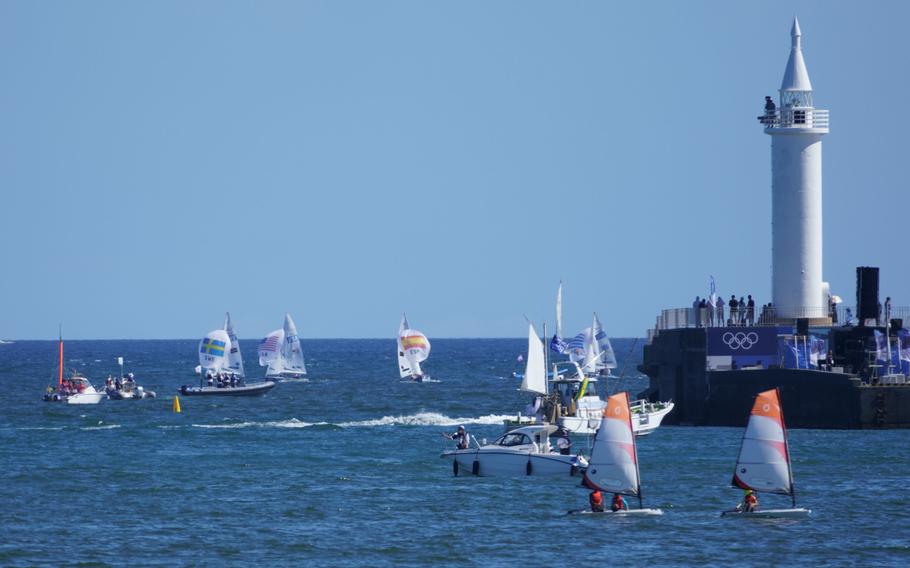 Out on the water, crews had to deal with choppy conditions and could see sharks surfing on waves, she said.
"This is one of the hardest things I've done in my life," Barnes said. "I was thinking about boot camp, which I thought was the hardest before, but this was tougher than boot camp."
After their final race Wednesday, the American women were ranked 12th out of 21 crews who sailed multiple races in 15 ½ -foot-long dinghies over a course near Enoshima Island, Kanagawa prefecture. Hannah Mills and Eilidh McIntyre claimed gold for Great Britain.
That afternoon, Barnes joined a crowd of flag-waving athletes, officials and support staff on the island's breakwater to watch the men race. Australian duo Matthew Belcher and Will won the gold medal.
The dinghies, with sails featuring the flags of competing nations, provided a spectacle that played out in front of a Japan Coast Guard patrol vessel providing security for the event.
"Just seeing [the Japanese ship] was really cool," said Barnes, who planned to drop in on a U.S. Coast Guard detachment at Yokota Air Base in western Tokyo on Thursday.