US soldier blasts through Olympic steeplechase field to qualify for final
by
Seth Robson
Stars and Stripes
July 30, 2021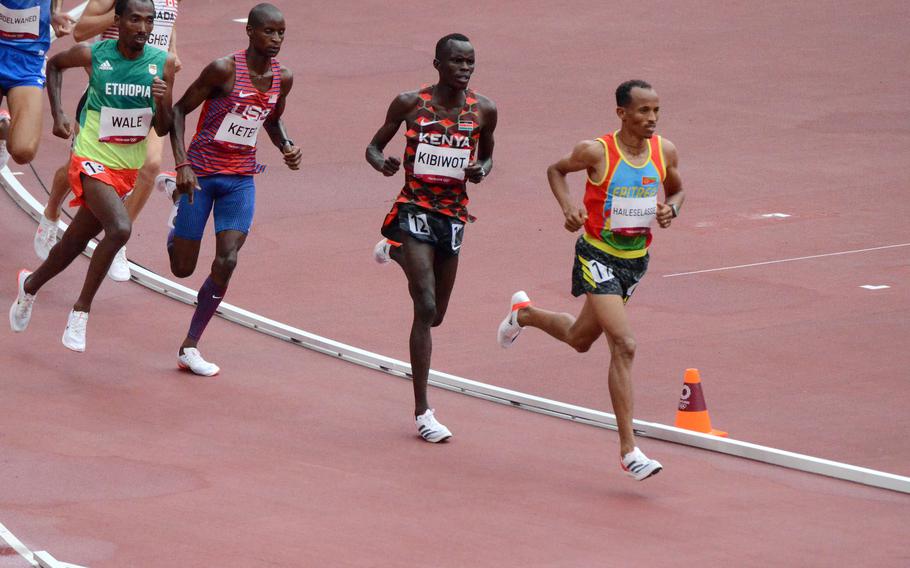 TOKYO – A U.S. soldier ran a personal best on the first morning of Olympic track and field competition in Japan's capital city to qualify for the men's 3,000-meter steeplechase final.
Army Spc. Benard Keter, 29, a native of Kenya who calls Lubbock, Texas, his home, completed the grueling obstacle course in 8:17.31 on Friday. The course on an Olympic track is studded with 3-foot-high wooden barriers and a 12-foot-long water obstacle.
Keter, who joined the Army in May 2016, surged through the pack from last place to lead a group of six competing for places in the final.
He trailed for the first half of the steeplechase, but by the final lap the lanky soldier had battled into third place.
He was passed by several rivals before the finish line, but the pace was fast enough to get him into the final, which will feature the top-three runners from each heat and the next six fastest.
To win a medal, Keter, a supply specialist and member of the Army's World Class Athlete Program, will likely need to run even faster.
The top qualifier is Ethiopian Lamecha Girma, who won the first heat in 8:09.83, a fraction of a second ahead of Japan's Miura Ryuji.
The steeplechase heats, held at Japan's National Stadium, were among the first track events of the games.
After the race, Keter said the U.S. Olympic team is the hardest in the world to break into.
But soldiers are trained to be leaders, he said.
"Be a leader first, before you try to be anything else," he said. The military athletes on Team USA, he said, are helping lead it.
"Today is the first day of track and field," Keter said. "We are here to lead everybody with Team USA to achieve their best out there over the next few days."
The young soldier grew up in Molo, a small town in Nakuru county, Kenya, according to a text message passed on by the Army after the race.
After graduating from high school in 2010, Keter came to the U.S. on a scholarship and ran for Wayland Baptist University before going to Texas Tech, according to his official biography.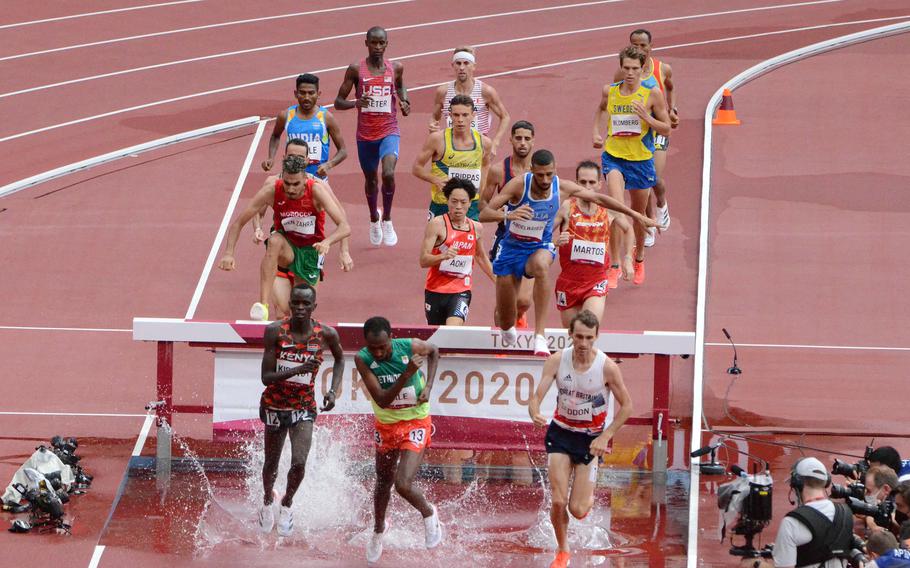 Keter, runner-up in the Army 10-miler in 2019, described the steeplechase as "not just a physical event, but more of a mental event."
He added: "Being a soldier-athlete means everything … not only to me, but also my command. It gives me an opportunity to perform at my best on the track and in uniform."
The steeplechase final is scheduled for 9:15 p.m. Monday in Tokyo at the stadium.