Buried amid Olympics and pandemic, Yokota time capsule honors a special time in history
by
Juan King
Stars and Stripes
July 30, 2021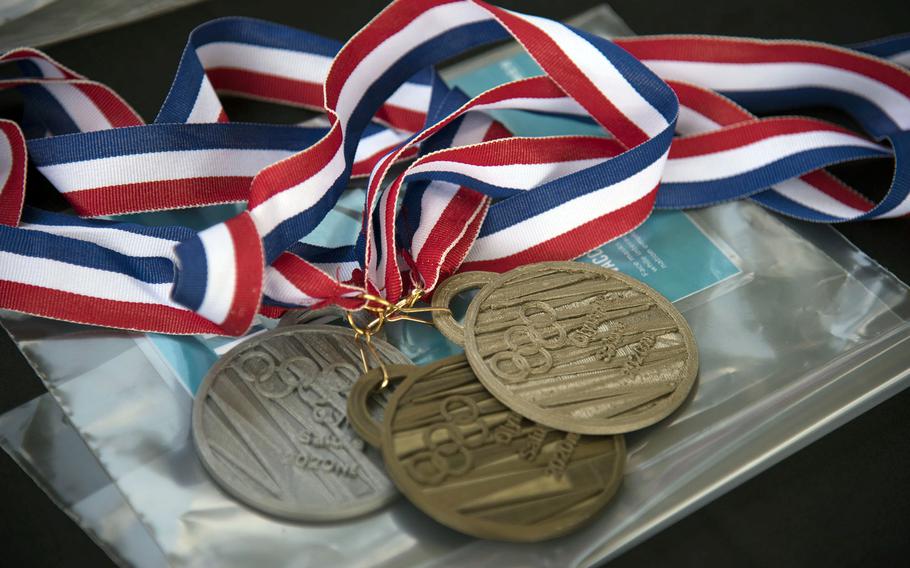 YOKOTA AIR BASE, Japan — A handful of the current Japanese and American inhabitants of this Air Force installation in western Tokyo gathered Thursday to send a message to their peers in the future.
Col. Andrew Campbell, commander of the 374th Airlift Wing, presided over the burial of a time capsule outside the wing headquarters – an event, he said, that marks a special time in Yokota's history.
"As we dedicate this time capsule, to commemorate the 2020 Olympics hosted by Japan, we continue to battle the COVID-19 pandemic," he said. "The games' delay reflects the pandemic's drag on every aspect of our mission and personal lives. I'm proud of what this wing and our community has accomplished despite the pandemic. This community's resilience is the source of my optimism for the future."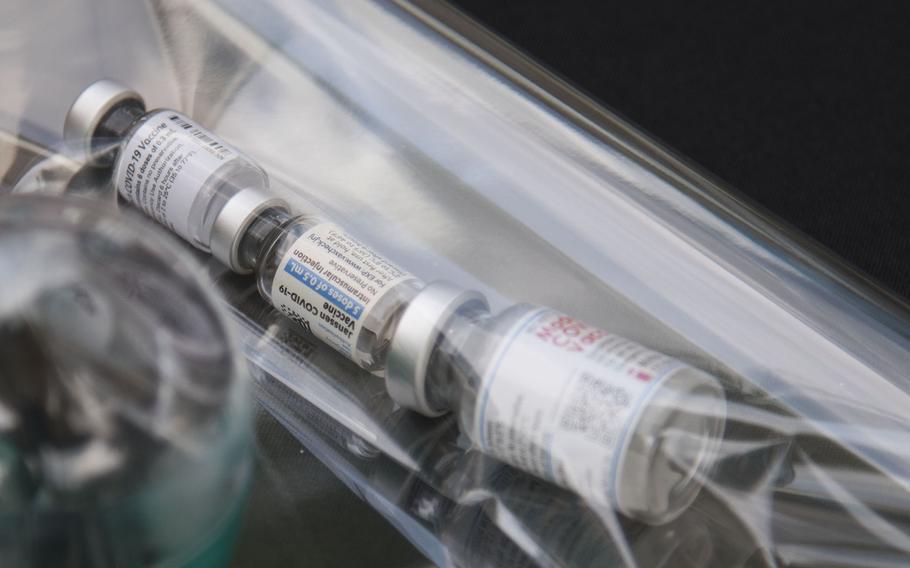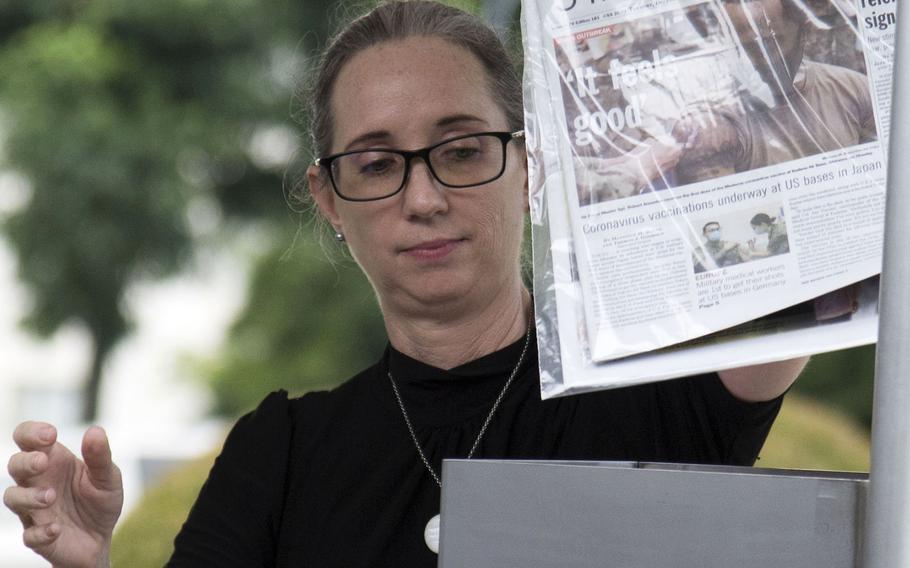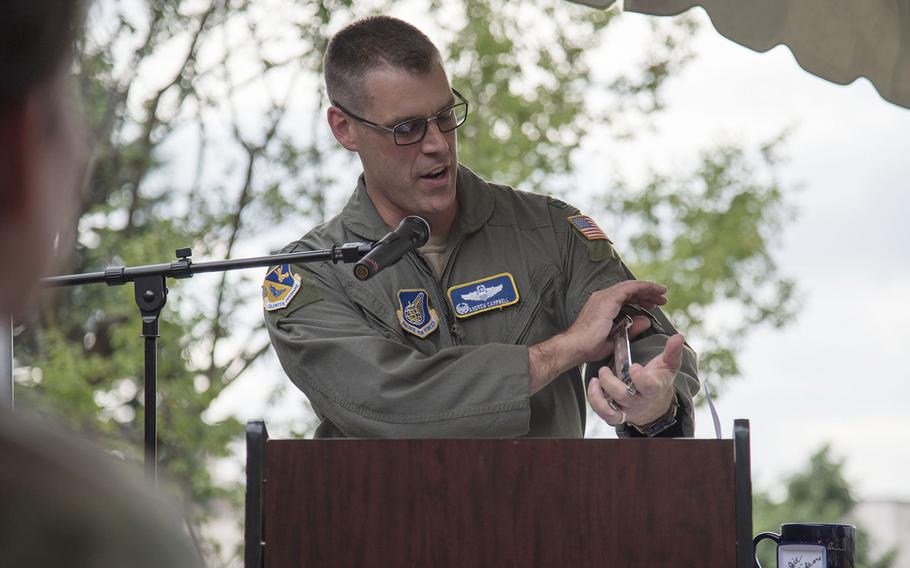 Into the capsule – a large, stainless-steel box – went items donated by organizations from across the base: wrench, a wooden sake drinking cup and 3D-printed replicas of 2020 Olympic medals. There were also COVID-19 vaccine vials and copies of Stars and Stripes newspapers with reports from the past year on how the military was affected by the pandemic.
The capsule was later closed, sealed and buried, with a plaque laid over top by the 374th Civil Engineering Squadron. It will not be dug up and opened until Japan hosts another Summer Olympics.
More than 50 people, including Col. Takashi Izuhara, commander of the Japan Air Self-Defense Force Operations Support Wing, and deputy commander Col. Yasuhiro Uchi, assembled for the event.
"It's an awesome opportunity to be part of history, and the fact that we're here with our Japanese brothers and sisters celebrating the Olympics and we've found a way to preserve that memory for the future," said Col. Julie Gaulin, 374th Airlift Wing vice commander.
Thursday's event also left an impression on Airman 1st Class Justin Young, 26, of Baton Rouge, La.
"I am excited," he said. "I hope I'm still alive when they do open it, but I hope I am able to witness this being opened by the next generation of people that are going to be on this base at that time."
Twitter: @JuanKin58785131