Olympic fencers arrive in Tokyo after five-day training stay at Marine base
by
Jonathan Snyder
Stars and Stripes
July 21, 2021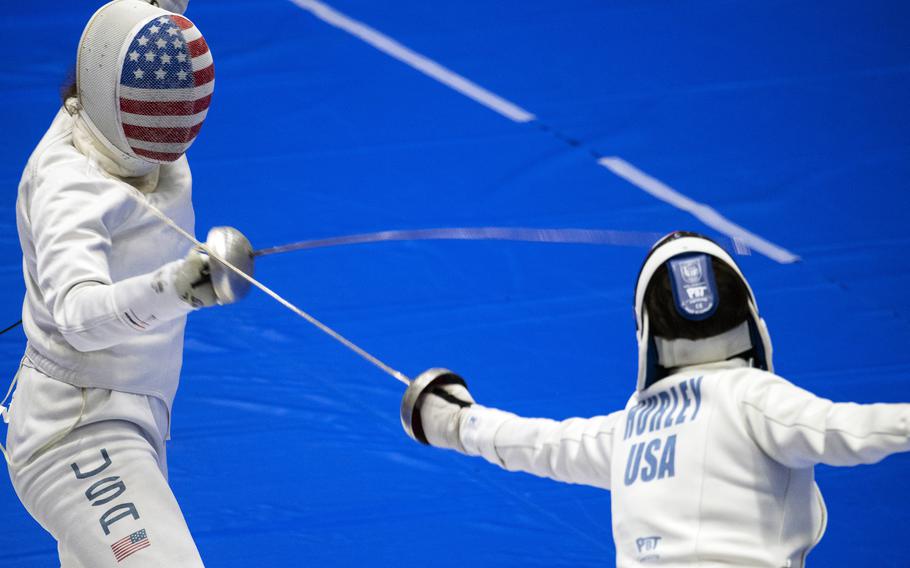 MARINE CORPS AIR STATION IWAKUNI, Japan — Members of the U.S. women's Olympic fencing team, after five days of training near this Marine base in western Japan, have packed up their epees, foils and sabers and left for Tokyo to compete for the gold.
During their seven-day stay at MCAS Iwakuni, which ended Monday, the athletes lodged at the Kintai Inn on base and practiced at Lotus Culture Center Arena. It's part of the Atago Sports Complex, a facility the U.S. military shares with the city of Iwakuni.
The team was tested every day for the coronavirus and were barred from most direct contact with anyone outside their bubble, an official with the city's Sports Promotion Division, Akifumi Inoue, told Stars and Stripes by phone Monday.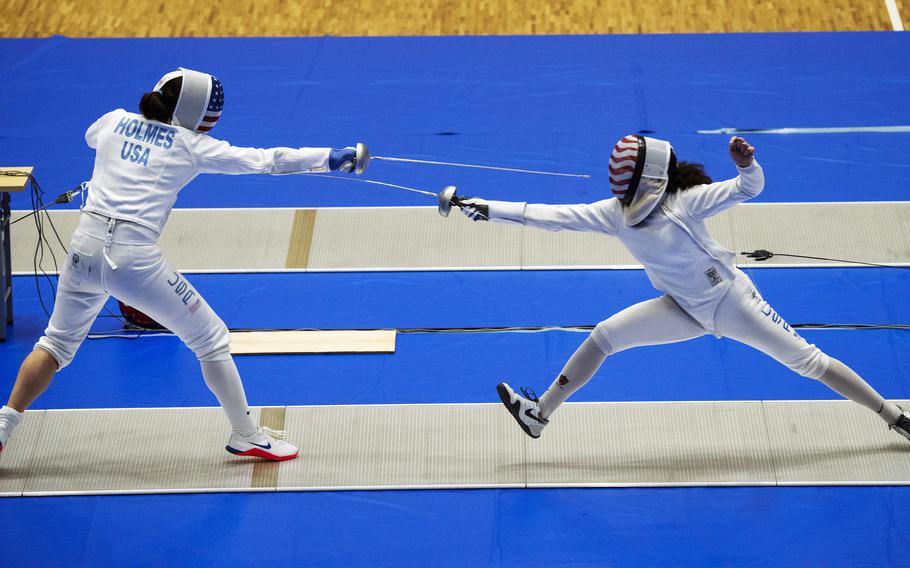 He said city staff and officials working with the U.S. Olympic teams were all vaccinated. The U.S. women's softball team also trained at Iwakuni and departed ahead of the fencers.
"The athletes and staff were only allowed to travel between the venues where they practiced and their hotel," Inoue said. "There were also no athletes that got sick during their stay in Iwakuni."
At least 60 people associated with the games have tested positive, including an alternate on the U.S. women's gymnastics team, an 18-year-old who was vaccinated two months ago, The Associated Press reported Monday.
Iwakuni city hall felt the fencing team's visit went well, Inoue said.
"I believe we were able to complete our mission," he said.
The Olympians, whose handlers would not grant interviews during their time in Iwakuni, told the city officials that they were able to have a good training camp and expressed their gratitude, Inoue said.
Opportunities for residents to interact with the U.S. Olympic teams were changed to prevent direct contact.
The events included a calligraphy performance by local high school students and a Tanabata event in which the athletes wrote their wishes on a paper that was hung and displayed on a bamboo tree.
The Olympians also received gifts from high school students who wrote the athletes' names in kanji characters and arranged flowers for them at a distance.
"Now we are just hoping for the athletes to achieve successful results," Inoue said.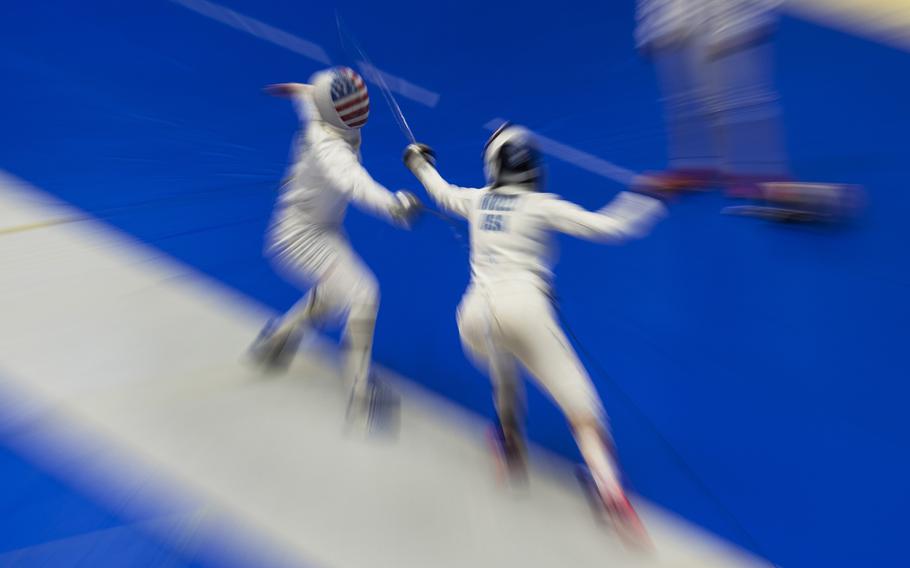 The Olympians' presence was a treat for U.S. citizens, too. Maija Foster, a Navy spouse at the air station, said she watched fencing bouts live for the first time.
"Good luck and thank you for coming to Iwakuni and showing us your sport," she said.
The U.S. Women's fencing team is scheduled to compete in individual and team events starting Saturday through July 31 in Tokyo.
Stars and Stripes reporter Hana Kusumoto contributed to this report.