Marine air station in Japan to host two Olympic teams ahead of Tokyo Games
by
Jonathan Snyder and Hana Kusumoto
Stars and Stripes
June 14, 2021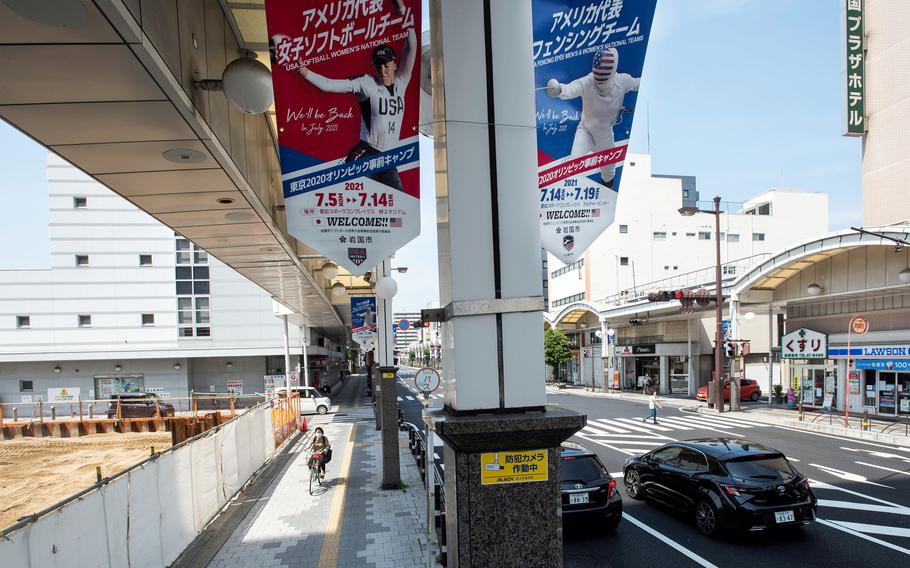 MARINE CORPS AIR STATION IWAKUNI, Japan — Members of the U.S. Olympic fencing and softball teams will soon pack their rapiers and mitts and head to the much-anticipated Tokyo Games.
But before the cauldron is lit for next month's opening ceremony, both teams will camp out at MCAS Iwakuni to train at Atago Sports Complex, a facility the U.S. military shares with the city of Iwakuni.
The softball team will practice July 5-14 at Atago's Kizuna Stadium, according to the Iwakuni city's Sports Promotion Division. Exhibition games are planned to be open to the public.
The fencing team is slated to train July 13-19 at Atago's Lotus Culture Center Arena. The arena's second-floor running track will be open so the public can see them practice.
"These events could be changed or canceled depending on the situation with the coronavirus," Akifumi Inoue, an official with the city's Sports Promotion Division, recently told Stars and Stripes over the phone.
The softball team is also slated to play public exhibition games against corporate teams from Toyota and Hitachi starting on July 11, Inoue said, adding that details are being hashed out for more matchups.
"We see this as an opportunity to interact with [the Olympians], not just for the Olympics but to continue and deepen our interaction to serve as the real 'host town' for the United States," Inoue said.
But not everyone thinks open practices are a good idea.
"I was a collegiate athlete myself, so I understand it's a passion to be at the Olympic level," Marine spouse Danielle Moultrie told Stars and Stripes June 10. "But they need to be kept safe, and if it's not safe to let people see them I don't think people should go see them."
Though cases of COVID-19, the coronavirus respiratory disease are on the decline in Japan, the government has extended the state of emergency status for nine prefectures until June 20.
The Olympians will stay at MCAS Iwakuni's Kintai Inn and won't be mingling with locals while in town, according to Chris Sebren, USA Softball's chief sport development and performance officer.
"We will not be able to access any public stores off base and will follow any guidelines the base has established with the city as our host," he said in an email June 9.
Athletes and others entering Japan to take part in the games are exempt from a 14-day quarantine rule. However, they must follow strict testing and social-distancing protocols.
"We will be COVID tested twice prior to leaving the States, again the day we arrive, and then every day we are in Iwakuni," Sebren said.
The Olympics begins July 23 with closing ceremonies on Aug. 8.
Twitter: @Jon_E_Snyder
Twitter: @HanaKusumoto