Officials cancel Olympic torch relay leg near Misawa Air Base over coronavirus concerns
by
Seth Robson and Hana Kusumoto
Stars and Stripes
June 8, 2021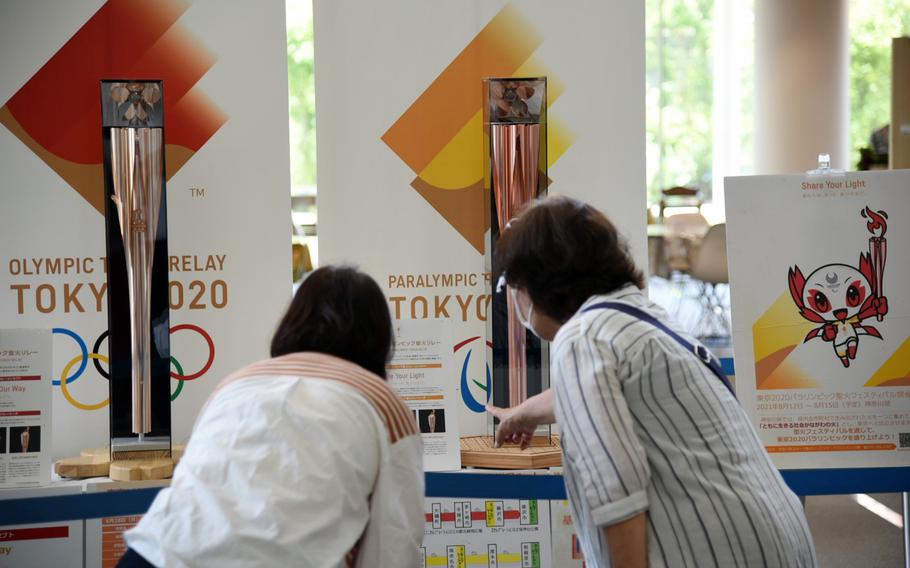 TOKYO – Airmen and other U.S. military personnel at Misawa Air Base no longer have a chance to see the Olympic torch when the relay passes through northeastern Japan.
Coronavirus concerns prompted officials in Aomori prefecture to ax that leg of the relay, which had been scheduled for Friday. The cancellation was announced to U.S. personnel Monday in a message posted to Misawa's official Facebook page.
Tokyo and nine other Japanese prefectures are in a state of emergency that was recently extended until June 20.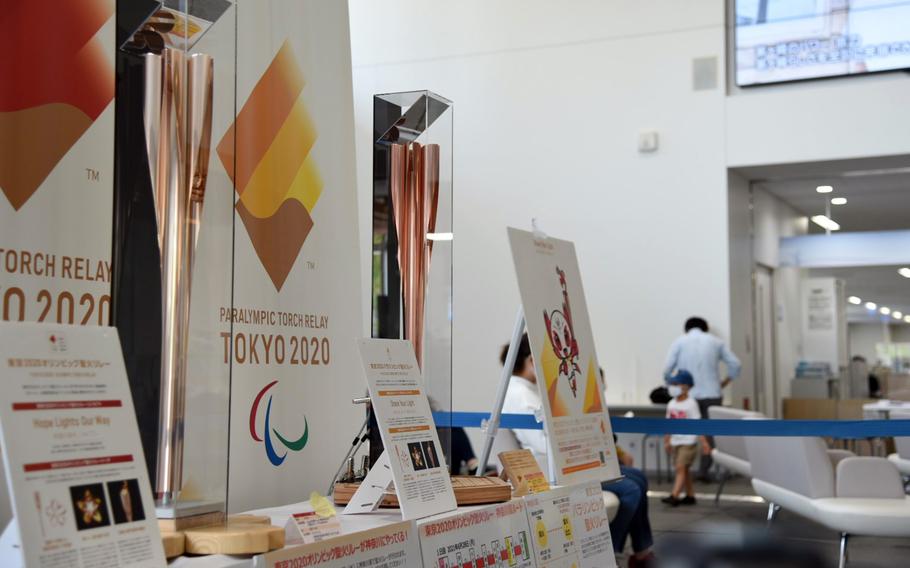 Aomori prefecture, which includes Misawa, is not in a state of emergency but reported nine coronavirus cases on Monday. None of those infections were in Misawa, according to the prefecture's website.
The Olympic Torch is being carried across Japan in preparation for the games, which run from July 23 to Aug. 8.
The theme for the relay is "hope lights our way." Torchbearers are running the flame by famous landmarks and sites that are favorites of the local population, according to the official Tokyo Olympics website.
A former commander of Sasebo Naval Base, Capt. Brad Stallings, carried the torch on a leg through Nagasaki prefecture on May 8.
"This was a once in a lifetime opportunity," Stallings, who now serves at chief of Staff for Naval Forces Japan, told Japanese public broadcaster NHK. "I felt a lot of pride. It was overwhelming and one of the most positive experiences I have ever had."
The flame was carried near Marine Corps Air Station Iwakuni in Yamaguchi prefecture on May 13 and is scheduled to pass near Yokosuka Naval Base and Naval Air Facility Atsugi in Kanagawa prefecture on June 29.
Torchbearers are to carry it near Yokota Air Base in western Tokyo on July 12, before its journey ends at Japan National Stadium in central Tokyo for the start of the games on July 23.
Specific times for each location can be found on the Tokyo Olympics website: https://olympics.com/tokyo-2020/en/