France will open up to vaccinated American tourists starting next Wednesday
by
Rick Noack
The Washington Post
June 4, 2021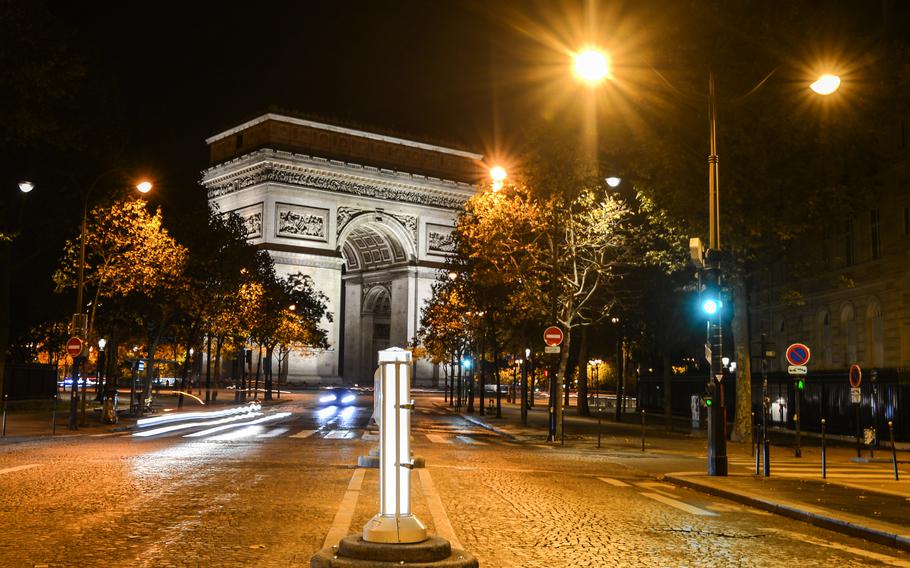 PARIS — France rolled out a long-anticipated plan for the resumption of international leisure travel to the country on Friday, marking a major step toward a degree of normality after a more than one year-long suspension of transatlantic tourism.
Fully vaccinated American travelers will be able to return to France starting next Wednesday, the French Foreign Ministry confirmed on Friday, but they will need to show a negative PCR or antigen test conducted shortly before departure.
It was not immediately clear how U.S. travelers will need to prove that they are fully vaccinated.
Vaccinated Americans are allowed back into the country because of the significant drop in coronavirus cases in the United States over the last months and a vaccination rate that exceeds the E.U.'s. Nonessential travelers from countries with raging outbreaks, including Brazil and India, will remain banned from entering France, even if they are vaccinated.
But the French plans still impose tougher restrictions on American travelers than on tourists from some other countries, including Australia and Israel, where the coronavirus is deemed to be under control. From those countries, unvaccinated tourists will be allowed to enter France for nonessential reasons, too. Vaccinated E.U. travelers will be able to enter without having to show a negative test.
Countries' classification remains subject to short-term changes, with Friday's announcement being based on data from Wednesday. This means that Americans could still see restrictions relaxed or toughened in the coming weeks.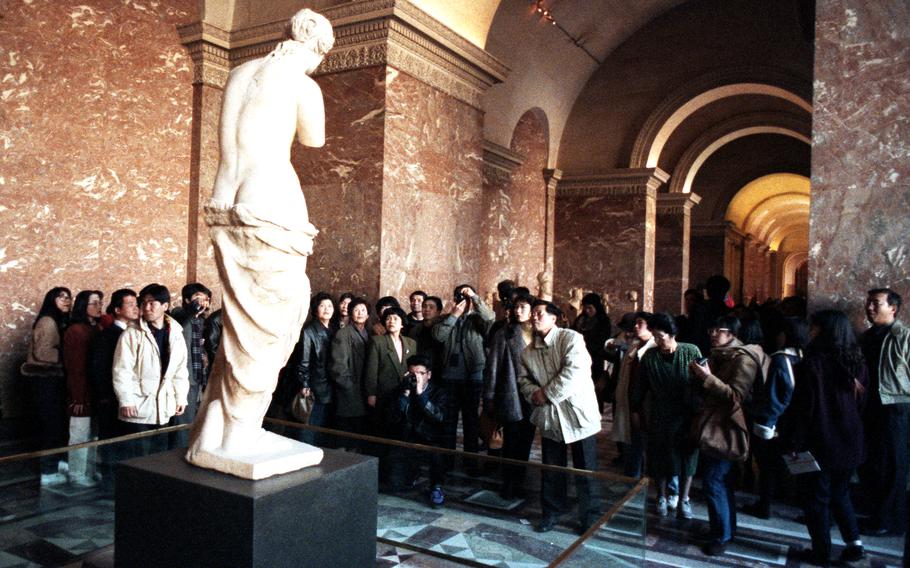 President Emmanuel Macron had previously already suggested that vaccinated Americans would be allowed back into the country in June, and U.S. interest in bookings is on the rise, according to French tourism officials.
"We are not talking about numbers as it was in 2019, but the interest is very strong," said Anne-Laure Tuncer, an official with the French Tourism Development Agency who is responsible for the U.S. market. She added that many U.S. tourists appeared eager to travel this summer, even on short notice. "People are looking now for June, for July, for August."
France considers anyone to be fully vaccinated who received a second dose of Pfizer, AstraZeneca or Moderna over two weeks ago, or Johnson & Johnson over four weeks ago. Anyone who can prove a prior coronavirus infection will only need one dose.
Those requirements will exclude most travelers from China or Russia, whose vaccines are not recommended for use by the E.U. regulator.
Traveling within the E.U. may also remain complicated, even for Americans who are allowed into France. The European Council on Thursday updated its list of countries that are deemed safe, but decided to not add the United States. Even though this could change in the coming weeks, American tourists who enter the continent through France may still face quarantine or testing requirements once they cross an E.U. border.
French tourist businesses certainly wouldn't mind if international travelers stayed in their country for longer as a result of varying rules across the E.U.
Though France has awaked from hibernation at seemingly record speed — with Parisian cafes and restaurants bustling again, and Macron celebrating the return of the French "art of living" — many attractions are still largely empty.
On the Champs- Élysées in Paris, there were no tourist buses in sight during lunch time on Thursday. Coronavirus testing sites remain a reminder that the country's outbreak hasn't fully receded yet — and in the Champs-Elysee's famous luxury stores, display dummies tend to outnumber customers.
France has seen a major drop in the number of new cases in recent weeks, with the number of new infections having dropped to around 100 per 100,000 people over seven days, but officials have urged citizens to remain vigilant. The government has expressed particular concern over climbing or stagnant case numbers in the southwest of the country.
Still, many hope that the next months will be a repeat of last summer, when the pandemic almost seemed to have disappeared in Europe. France's tourism destinations saw a surge in domestic travelers, but many of the usually over 80 million annual international tourists who stay overnight — and almost all of the over 4 million annual American tourists — stayed away. International tourism revenue in France was estimated to have dropped by about two-thirds.
It will take years to recover from the crisis, said Tuncer, but tourism officials have noticed at least one promising trend among U.S. tourists in recent weeks. "They will travel longer and spend more," she said, citing estimates that many Americans were able to save money during the pandemic, even as others lost their jobs.
The top destination for American travelers remains Paris, Tuncer said. The French capital suffered more under the absence of international travelers than some other French destinations. In a survey by the regional tourism committee, around 70 percent of tourism businesses in Paris said in April that a return to normality was still more than a year away, but that was before France began opening up to international travelers, raising new hopes among some restaurant and hotel owners here.
In other regions of France, businesses hope they will similarly benefit from the resurgence in bookings from abroad. Along parts of the French Riviera, high expectations are being placed on the Cannes Film Festival that is set to resume next month.
Before the pandemic, the festival filled hotel rooms across the region for weeks, attracting an average of 200,000 annual visitors. Last year's cancellation of the festival was a significant hit for regional tourism businesses.
At a cinema in central Paris, the festival's organizers this week wanted the resumption of the event in July to be seen as a signal of optimism. But in a screening room filled with mask-clad journalists, many questions still also centered around PCR tests and quarantine rules.
For some Americans who are set to arrive in Europe, the current French rules may appear like a throwback to earlier in the year. In many urban areas of France, masks remain mandatory in all public spaces, and violations can carry a $160 fine — regardless of someone's vaccination status.
Mask mandates are expected to remain in place until at least the end of June, and possibly longer. The country will also remain under a nighttime curfew between 11 p.m. and 6 a.m., from June 9 until the end of the month.
While many museums and tourist sites have already reopened, some are only gradually resuming services. The Eiffel Tower, for example, will only reopen July 16.
Still, some say there has never been a better time to visit Paris than now.
"I like the atmosphere," said Georges Gavrilakis, who had just arrived from Athens with his wife Stephanie Choremi to celebrate their recent wedding.
Their arrival in the city of love had begun with a "rather unpleasant" coronavirus test at the airport, said Gavrilakis. And as the Greek couple was rushing along the Louvre, in search of a restaurant for lunch, they acknowledged that the nighttime curfew would make their schedule tight over the next few days — leaving no time to sleep in.
But the city, said Choremi, "will be better now, because there are going to be fewer tourists."
"It'll be unique," she said.