US military reports eight new COVID-19 cases in Japan; Okinawa infections remain high
by
Matthew M. Burke
Stars and Stripes
June 4, 2021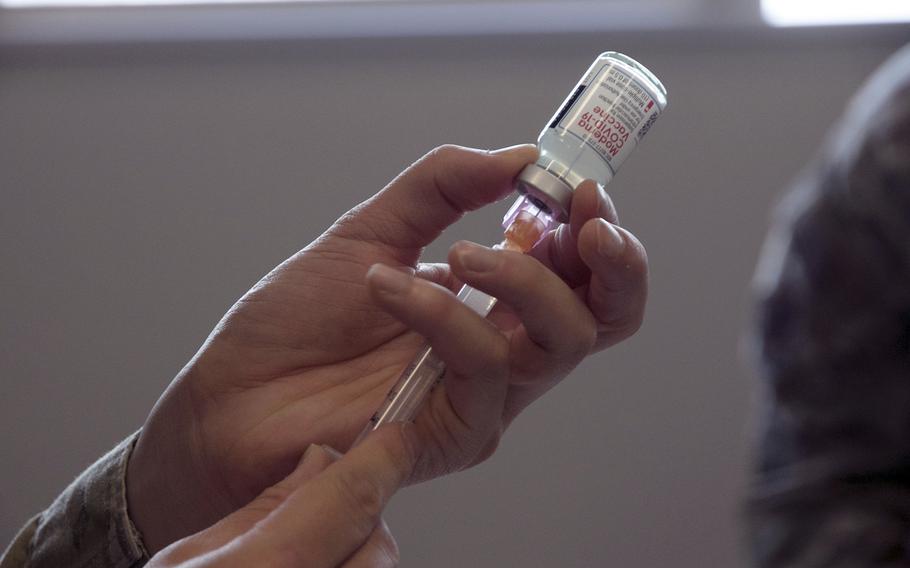 CAMP FOSTER, Okinawa — Eight more people have tested positive for COVID-19 at U.S. military bases across Japan, according to command statements as of 6 p.m. Friday.
The Marine Corps on Okinawa had seven people test positive for the coronavirus respiratory disease since Wednesday: three at Camp Foster, three at Camp Hansen and one at Camp Courtney, according to Facebook posts Thursday and Friday by Marine Corps Installations Pacific.
The Marines have reported 53 cases of COVID-19 between May 1 and June 2.
Kadena Air Base on Okinawa had one person test positive for the coronavirus since Wednesday evening, according to a base Facebook post Thursday. That person fell ill with COVID-19 symptoms and self-isolated.
The base reported 17 cases of COVID-19 in May and already has eight so far this month.
Cases remain high in Okinawa prefecture, now in its worst phase of the pandemic. Okinawa reported 244 new infections and one death Thursday, according to the prefecture's website.
The influx of new cases has stretched hospitals and medical facilities to capacity, the Asahi newspaper reported Thursday. Gov. Denny Tamaki announced the closure of Japanese high schools and special education classes starting Monday, Navy Capt. Scott Hardy, commander of White Beach Naval Facility, wrote Friday afternoon in a Facebook post.
Tamaki has made no decision on middle and elementary schools, Hardy said.
Ishigaki Island has issued a stay-at-home order for residents from June 1 to 15 and schools are shuttered until June 13, the Asahi newspaper said Wednesday.
Japan reported 3,061 new coronavirus cases on Thursday, down 1,256 from the same day last week, the World Health Organization reported Friday. The government has counted over 750,000 cases during the pandemic and more than 13,000 deaths.
Tokyo on Thursday reported another 508 people new coronavirus patients and 16 deaths, according to public broadcaster NHK. New infections were 176 fewer than the same day last week, according to metro government data.
Osaka prefecture, the nation's second-largest metro area, reported 226 new coronavirus patients Thursday and 19 deaths, continuing its downward trend, according to NHK. A month ago, the prefecture was experiencing its highest caseload of the pandemic. It peaked with 1,260 new patients on May 1, according to prefectural data.
Over 100 of Japan's 528 municipalities that had signed up to host training camps and cultural exchanges for athletes ahead of the Tokyo Olympics and Paralympics, which are scheduled to begin July 23 and Aug. 24 respectively, have abandoned plans to participate, Kyodo News reported Friday.
The participating cities balked after the government passed part of the cost of coronavirus mitigation onto them, Kyodo reported, citing Japan's Olympic Minister, Tamayo Marukawa.
Twitter: @MatthewMBurke1