US service members in much of Germany can go to the movies again as coronavirus restrictions ease
by
Marcus Kloeckner
Stars and Stripes
June 2, 2021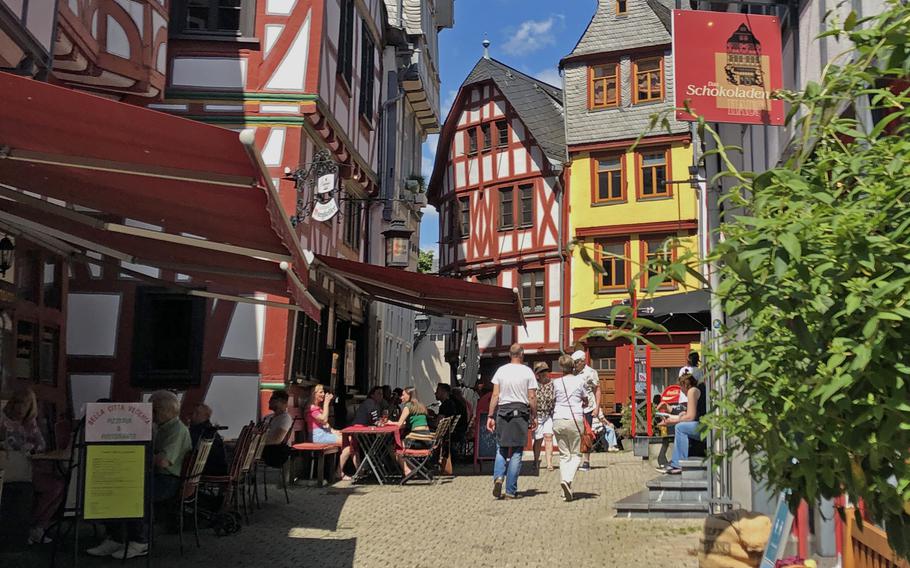 KAISERSLAUTERN, Germany — Movie theaters, entertainment parks and other businesses were allowed to reopen Wednesday as several areas where U.S. forces live in Germany reported coronavirus incidence rates that allow local officials to ease federally mandated restrictions.   
Restrictions on shopping and activities were pared down starting last month in communities that had a weekly average incidence rate of 100 new cases per 100,000 people, with additional allowances for areas with a rate of less than 50 new cases per 100,000 people.
The state of Rheinland-Pfalz, home to tens of thousands of U.S. service members, reported Wednesday a weekly average incidence rate of about 32 new cases per 100,000 people, a sharp drop compared to recent weeks.
On Wednesday, the improved numbers allowed most of the state to open hotels to guests and indoor dining to patrons who can either show a negative test or proof of vaccination. Diners eating outdoors at restaurants do not need a test. Swimming pools may also open at 50% capacity, according to the state rules.  
Entertainment and cultural venues, including cinemas, are allowed to admit up to 100 people indoors and 250 people at once outside, the rules stated Wednesday.
"Since in past days the incidence rate in Rheinland-Pfalz has declined significantly, we can continue to go this way carefully but also with confidence," state governor Malu Dreyer said in a statement.
The state government in Mainz said it expects to ease restrictions more in the second half of June. This would include opening flea markets and fairs, which have been closed for several months.
The situation is similar in other German states where U.S. bases are located.
The incidence rate for Bavaria stood at 37.5 per 100,000 people on Wednesday. Weiden, a town with about 42,000 people near large U.S. Army training areas, had a rate of just 4.7 new cases per 100,000 people, the lowest rate in Bavaria.
In the southeastern state of Baden-Wuerttemberg, which hosts numerous U.S. installations, the incidence rate Wednesday was about 37 new cases per 100,000 people. In Stuttgart and the surrounding region, the rate was 43 per 100,000 people.
In Hesse, home to U.S. Army Europe and Africa headquarters in Wiesbaden, the incidence rate moved up slightly to 46 on Wednesday. A nighttime curfew was lifted in the city of Wiesbaden, where the rate stands at about 73. The number of cases there is higher than many cities in the region but much lower than a month ago.