Fast Take: Afghanistan, Chinese espionage and what it means to 'win' a war
by
Brian McElhiney
Stars and Stripes
August 17, 2021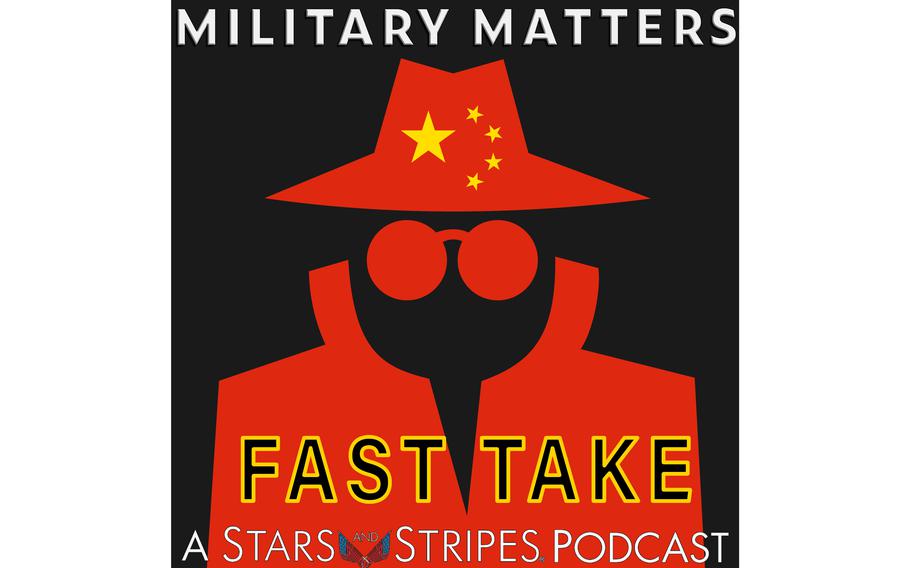 Military Matters is in the middle of a three-episode series examining the threat posed to the U.S. by China — a series that was inspired, in part, by the approaching end of the Afghanistan War.
This fast take addresses last week's episode — part two of the series — in which co-host Jack Murphy interviewed former intelligence officer Matthew Brazil, who shed some light on misconceptions about China's intelligence operations.
"(Western analysts) build that up to be something like, this is very mysterious, like grains of sand and all this other sort of weird stuff," Murphy said. "And (Brazil is) like, well, they employ fairly traditional espionage trade craft. And sometimes their intelligence successes may not be indicative of them being very talented intelligence officers, but rather us being asleep at the wheel."
But the rapidly deteriorating situation in Afghanistan as the Taliban took control of virtually the entire country by Monday was also on Murphy's and co-host Rod Rodriguez's minds.
"I've talked to men who are in their 70s, who are still trying to wrap their minds around what they experienced in Vietnam," Murphy said. "And this is an experience that veterans of our generation are going to carry with them for the rest of their lives. And they're going to try to piece together and try to understand for the rest of their lives. So for all you guys out there, don't beat yourselves up too bad. Don't beat up your teammates and your buddies too bad."
After 20 years, multiple generations of families have served in the Afghanistan War. For Rodriguez, who served in Afghanistan and whose kids are now in the military, the situation is "sad."
"I saw some articles at a couple of other veteran news publications where it's like, it's supposed to be a feel-good article about a mom and a son, you know, eating in Afghanistan and a father and his kids serving together," Rodriguez said. "And I'm like, that's not a happy story. That's not a feel-good story. That is — that's failure. That's failure incarnate."
The situation in Afghanistan brought up another uncomfortable question, one that could also apply to a possible future war with China over Taiwan: What does it mean to 'win' a war today?
Murphy said the objective with China and Taiwan would be "a lot clearer. … Obviously it would be to expel China from Taiwan shores, if that happened, and put enough pressure on China that they're forced into some sort of a negotiated settlement."
The objectives in the Afghanistan War were less clear, he said.
"In Afghanistan … what were we trying to accomplish there?" Murphy said. "And it was never clearly articulated to the public from my point of view. I'm not aware of an NDAA or some other document that shows, here are the things we're trying to accomplish in Afghanistan."
You can find Military Matters on Twitter @stripesmmpod.
Follow Jack Murphy on Twitter @jackmurphyrgr and Rod Rodriguez @rodpodrod.
A transcript of the episode can be found here.
Go to www.stripes.com use promo code PODCAST and save 50% on your digital subscription.