Episode 2: The rise of China, part one
by
Brian McElhiney
Stars and Stripes
July 27, 2021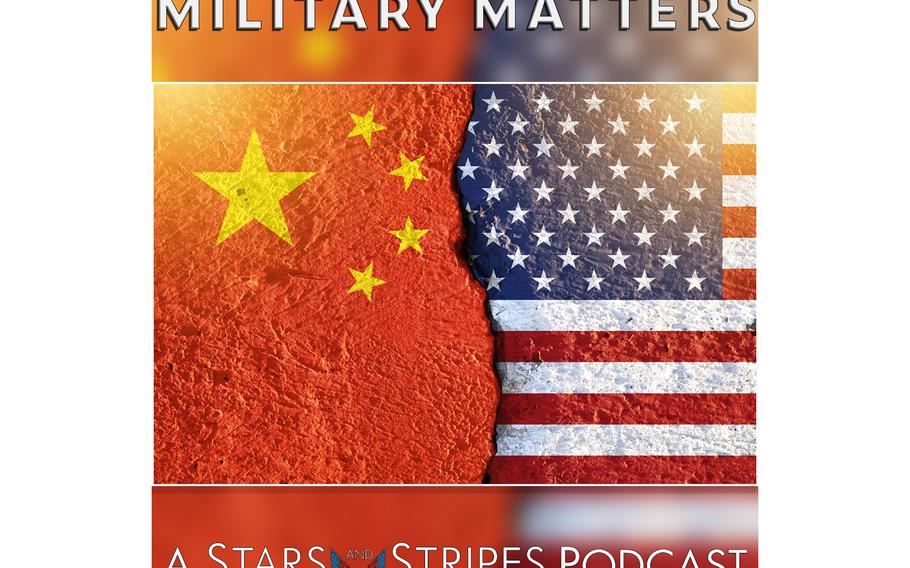 The "Chinese Century" is the concept that the 21st century will see China rise to become a global leader and a super power in the way that America became one after World War II. But is this narrative an accurate one?
Military Matters co-host Jack Murphy will examine the rise of China in a three-part series that kicks off this week with an interview with former CIA analyst Gail Helt. An assistant professor of political science and director of the King Security and Intelligence Studies at King University in Bristol, Tenn., Helt was recruited by the CIA out of a Ph.D. program at the University of Arizona, where she studied political science and international relations with an emphasis on China.
China sees itself as being at "the center of the globe," Helt said. That view has fueled the country's economic rise in the 21st century, coupled with a belief by the ruling Communist Party and President Xi Jinping that the U.S. is weakening, Helt said.
"They want all Western influence, really Western powers, out of their region," she said. "They realize that they're not a superpower yet. They're not at the same level, at least in terms of being able to project power and influence, that the United States is. That's probably soon to come, at least in terms of power, maybe not influence, but they're definitely seeing that day on the horizon and they're moving toward it. And so for the Chinese leaders, for Xi Jinping, it believes its time is now. It sees the U.S. as a little bit weak."
According to Helt, Xi has maintained a cult of personality around himself, and regularly represses ethnic and religious minorities in China that are "disloyal" to him. She mentioned the Uyghurs of Xinjiang, many of which are believed to be held in concentration camps in the country, something that the average person in China isn't necessarily aware of, she said.
"The Chinese people … are not going to want to see those families be tossed in concentration camps and their kids freezing to death on the street on a cold winter night," Helt said. "… At some point … this repressive social model is going to cause enough dissent and enough discontent in China, that you might have another Tiananmen."
In recent years, China has sought to bolster its influence in the Pacific region and beyond through its Belt and Road Initiative, or "New Silk Road," a plan to invest in countries in Asia and Europe. "You've got cameras going up in Serbia," Helt said. "You've got China exporting this facial recognition technology to Venezuela, to all sorts of countries in central Asia and eastern Europe."
As China rises, it will be important for the U.S. and its allies to counter that rise with a united front against authoritarianism and in support of democracy worldwide, according to Helt.
"I think that a Western consensus that might boycott the Chinese Olympics in 2022, I think that's a huge first step," Helt said. "We are not going to be cowed by you. We are not going to cave on our principles here. And in case you've forgotten them, here's what they are. You don't have to be a democracy, but you darn well have to support human rights and human dignity, and you need to close those camps. And getting Western Europe, NATO countries, Canada, Mexico, us of course, Australia, New Zealand — if we can get those countries to come together and to say no to China in that way, I think that that is going to be a huge step in the right direction."
You can find Military Matters on Twitter @stripesmmpod.
Follow Jack Murphy on Twitter @jackmurphyrgr and Rod Rodriguez @rodpodrod. Follow Gail Helt on Twitter @ghelt.
A transcript of the episode can be found here.
Go to www.stripes.com use promo code PODCAST and save 50% on your digital subscription.