2 NY natives take part in reenlistment in skies over Africa as US mission in Djibouti marks 20 years since 9/11
by
Chad Garland
Stars and Stripes
September 11, 2021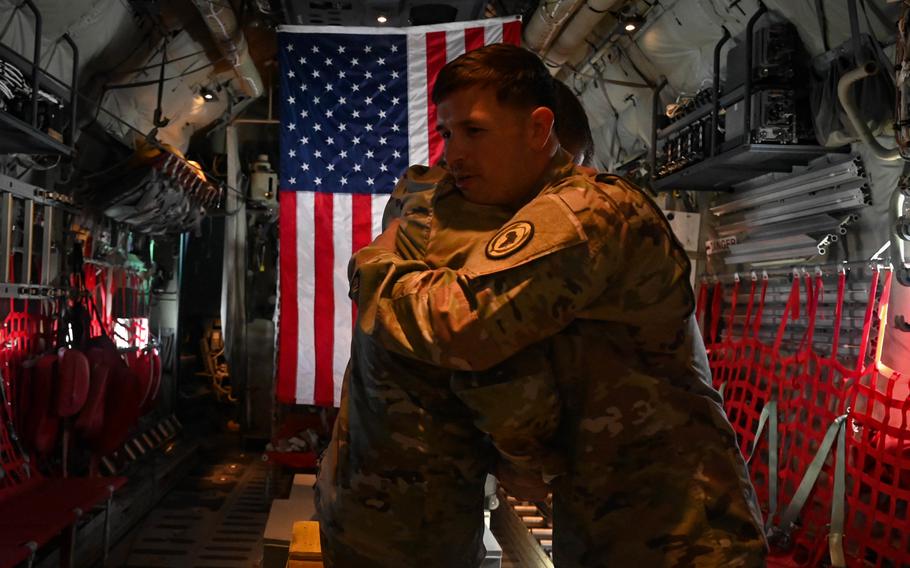 Two soldiers from upstate New York participated in a reenlistment ceremony aboard a KC-130J Super Hercules flying over a ground ceremony commemorating the 20th anniversary of 9/11 attacks Saturday at Camp Lemonnier, Djibouti.
Col. Timothy MacDonald, operations director of Combined Joint Task Force-Horn of Africa, administered the enlistment oath to Sgt. 1st Class Nathan Phelps, a military police officer on his third deployment supporting the Global War on Terrorism.
Flanked by two French Dassault Mirage 2000s, the KC-130J flew over a joint services formation where the colors were presented and taps was played. Camp Lemonnier is the only permanent U.S. military installation in Africa and was established in 2002 to support U.S. operations against extremist groups in the Middle East and Africa.
Phelps, from Locke, N.Y., was in high school Spanish class when the World Trade Center was hit on the morning of Sept. 11, 2001.
"Our entire school stopped that day and watched as the towers fell," he said in an emailed statement.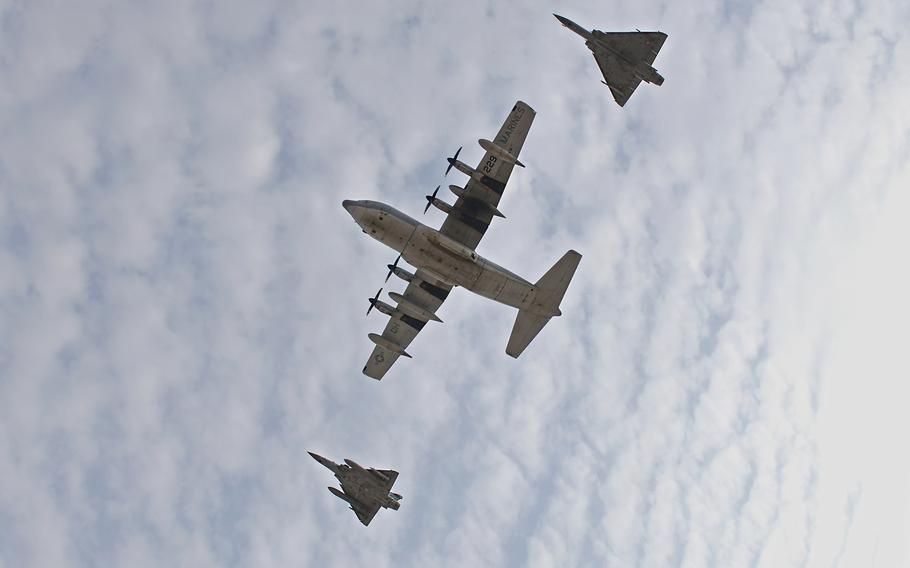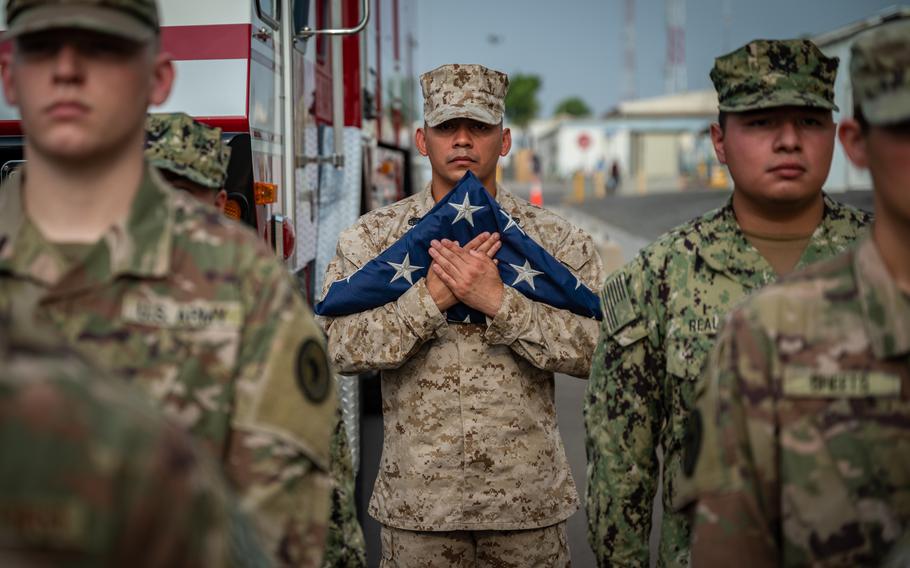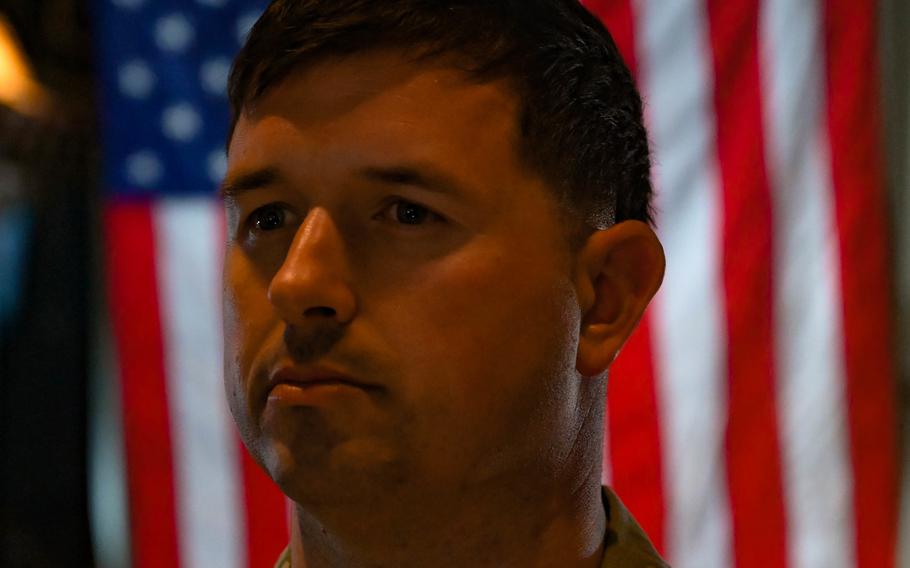 He "felt a calling" to join the Army in 2008, and deployed to Iraq the following year and Afghanistan in 2013. He renewed his enlistment indefinitely Saturday because he still felt that calling, he said.
"My thoughts of 9/11 are remembering the lives lost that day because of to the actions of terrorists," Phelps said. "I will never forget the sacrifices made that day or those made since by my fellow Americans who have paid the ultimate cost. I remember my brothers and sisters who have come home injured or forever changed."
MacDonald, of Sydney, N.Y., joined the Army in 1994 and deployed twice to Iraq and once to Afghanistan.
"I am humbled to have been part of his continued dedication to our country," MacDonald said of Phelps' reenlistment. "I personally have felt the impacts of September 11th, and I admire every soldier who chooses to serve and defend our great nation."