'The pain never goes away': Americans in Germany mark 20th anniversary of 9/11 attacks
by
David Edge, Phillip Walter Wellman and Karin Zeitvogel
Stars and Stripes
September 10, 2021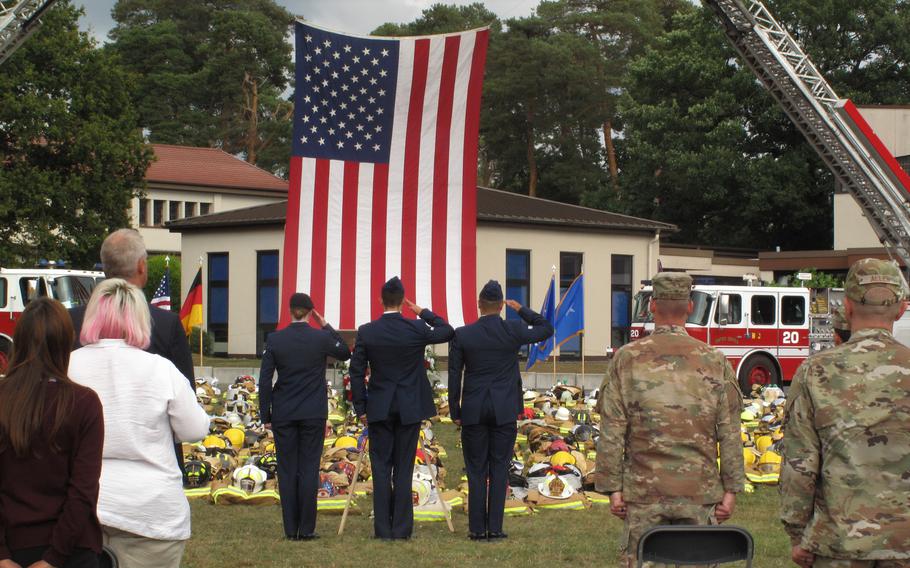 RAMSTEIN AIR BASE, Germany — American service members, veterans and civilians in Germany marked 20 years since 9/11 on Friday and vowed to carry on the memory of the thousands killed that day and in the wars that followed.
At ceremonies at Ramstein Air Base, Daenner Kaserne in Kaiserslautern and Clay Kaserne in Wiesbaden, scores of people remembered those who died when hijacked planes crashed into the Twin Towers in New York, the Pentagon in Arlington, Va. and a field near Shanksville, Pa.
They also paid homage to the emergency workers who rushed in to try to save lives and to the troops who gave theirs while fighting the anti-terrorism campaigns that followed the attacks.
Standing in front of an enormous American flag and hundreds of firefighters' helmets and other equipment arranged in a triangle in a field at Ramstein Air Base, Maj. Gen. Randall Reed, commander of the Third Air Force, spoke of one of his abiding memories from 20 years ago.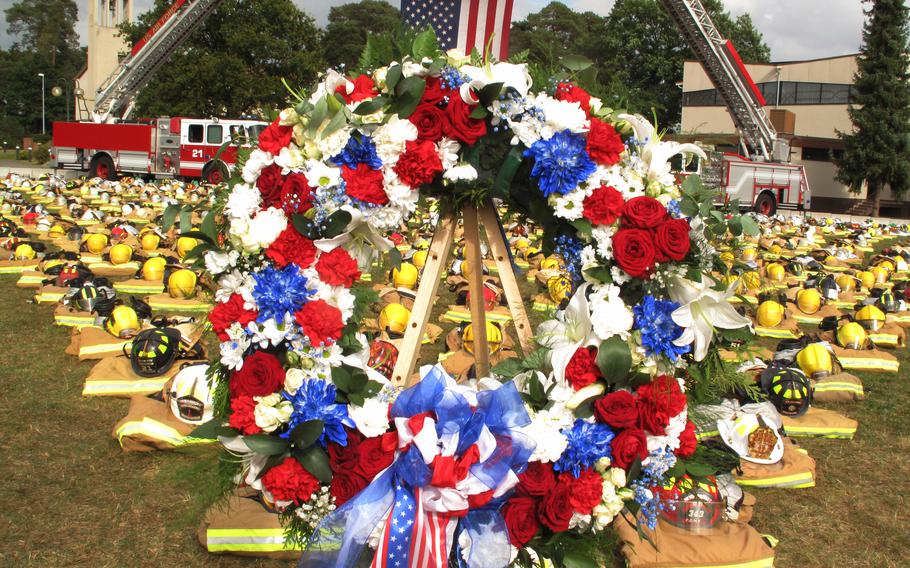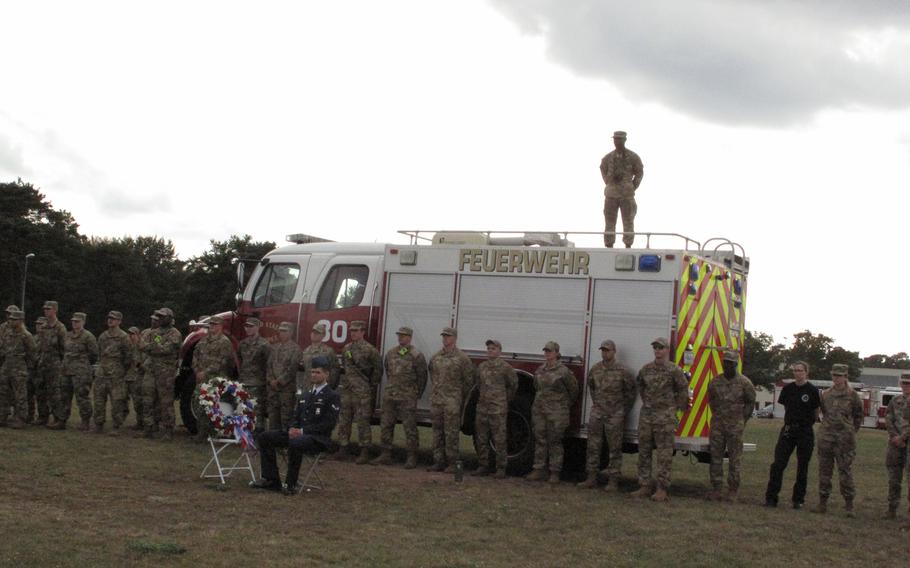 "It was the picture of a New York City firefighter, standing amidst the rubble of Ground Zero, lifting the American flag out of the rubble and passing it to a hand waiting above," he told the crowd of around 100 airmen, first responders and civilians.
"That hand waiting above was an American soldier, who said five words: 'I've got it from here.'"
The U.S. military took that flag from the first responders and "carried it forward," he said, taking it to Afghanistan, where they gave hope to the oppressed, inspired children to pursue an education and helped their parents provide better lives for them.
But throughout America's longest war, "we knew that flag that went forward would come home," he said, alluding to the end of U.S. involvement in the war in Afghanistan, where around 2,200 American troops and hundreds of thousands of civilians lost their lives over the past 20 years.
President Joe Biden earlier this year set Sept. 11 as the deadline for U.S. troops to leave Afghanistan. They completed their pullout weeks ago amid chaotic scenes in Kabul as Afghans scrambled to be evacuated and a suicide bomber killed 13 U.S. troops and scores of Afghans.
But the flag came home, Reed said, "a piece carried by each of the 122,000 people who fled Afghanistan."
More than 30,000 of those Afghan evacuees were given temporary shelter at Ramstein before moving on to new lives in the U.S.
They are "part of a new generation who will carry the flag and say as Afghan-Americans, 'We'll take it from here,'" Reed said.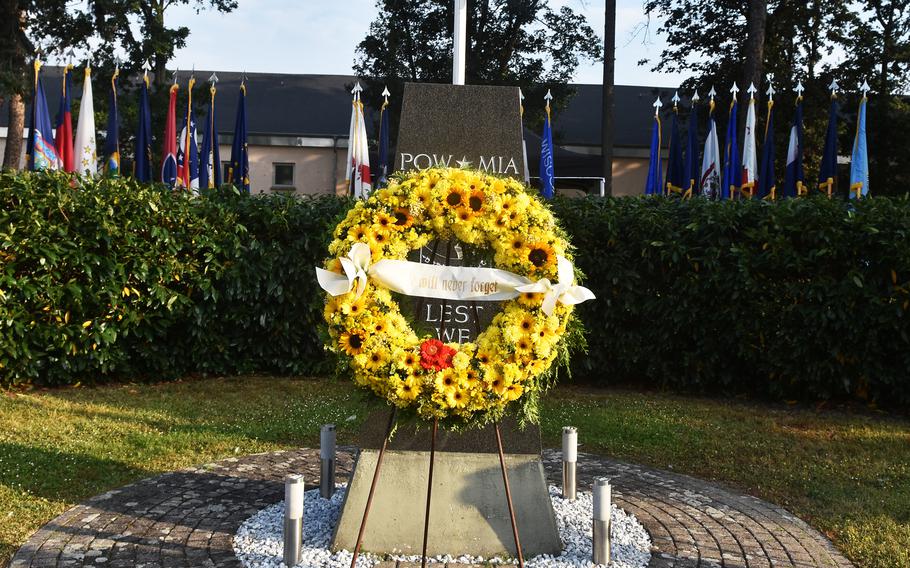 At U.S. Army Garrison Wiesbaden's Clay Kaserne, officials laid a wreath to first responders who 20 years ago helped in the aftermath of the attacks.
"They knew full well that the gravity of the situation … would affect the entire country and civilized world," said Lt. Col. John Jackson from the Wiesbaden Directorate of Emergency Services.
Of the 2,753 people who died in New York that day, 403 were first responders, according to a tally compiled by CNN.
A further 184 people were killed at the Pentagon, and 40 passengers and crew members died when the plane they were on crashed into a field in Pennsylvania.
About 7,000 U.S. troops died in the wars in Afghanistan and Iraq, according to Defense Department data.
People from 77 countries died in the attacks, Army Col. Douglas Levien, the deputy commanding officer of the 21st Theater Sustainment Command, said at a ceremony at Daenner Kaserne.
He recalled that after the attacks, German troops and police manned the gates at American bases, standing shoulder to shoulder with U.S. troops.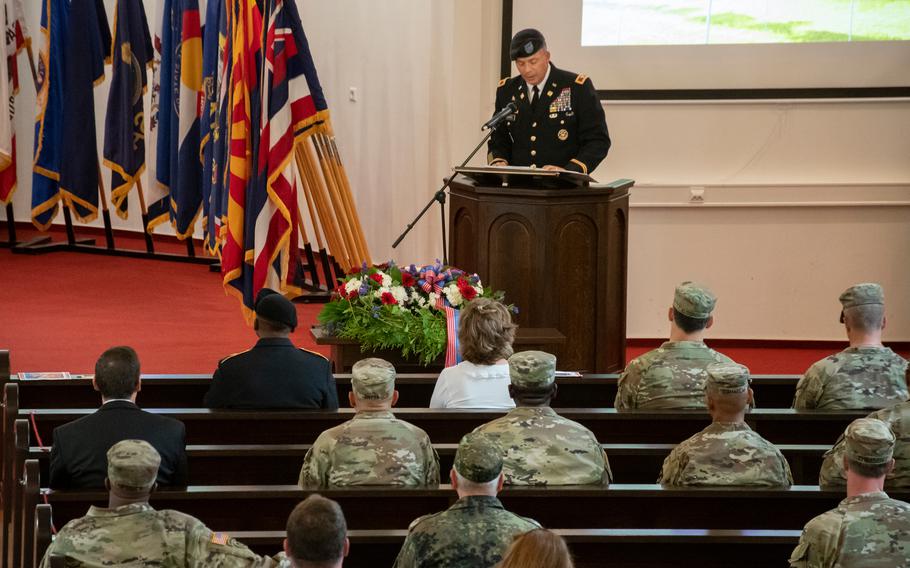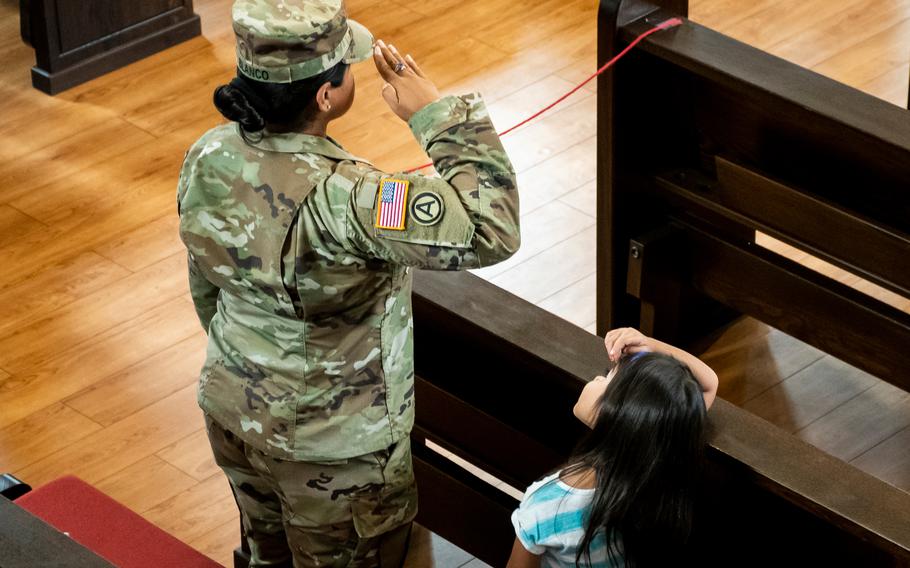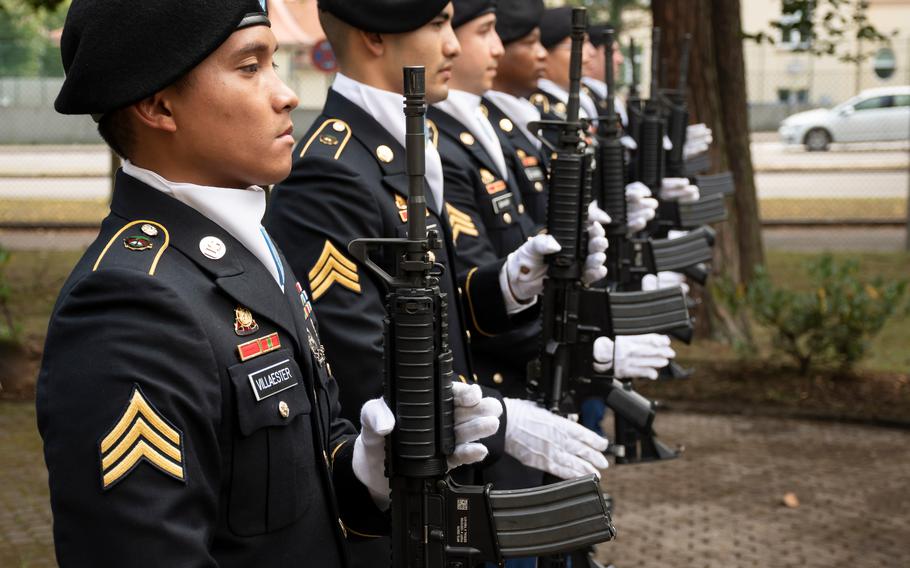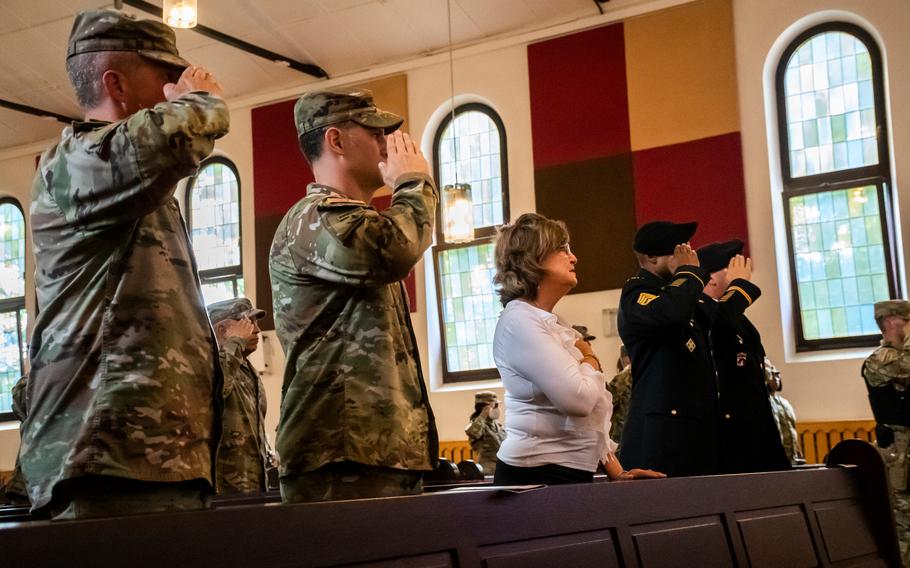 "We are stronger together," said the Brooklyn native, urging the dozens of people in the audience to never forget the events of 9/11.
Levien lost five close friends in the attack on the World Trade Center in New York and later deployed to Afghanistan.
Gold Star mother Mary Aguirre-Garza, whose son Army medic Cpl. Nathaniel Aaron Aguirre was killed in Iraq in 2006, choked back tears as he spoke.
"Sometimes these events become piercing," she told Stars and Stripes afterward. "The pain never goes away."