Tokyo's daily COVID-19 count tops 4,000 as US military reports fewer than 1,000 cases in Japan
by
Joseph Ditzler and Mari Higa
Stars and Stripes
January 14, 2022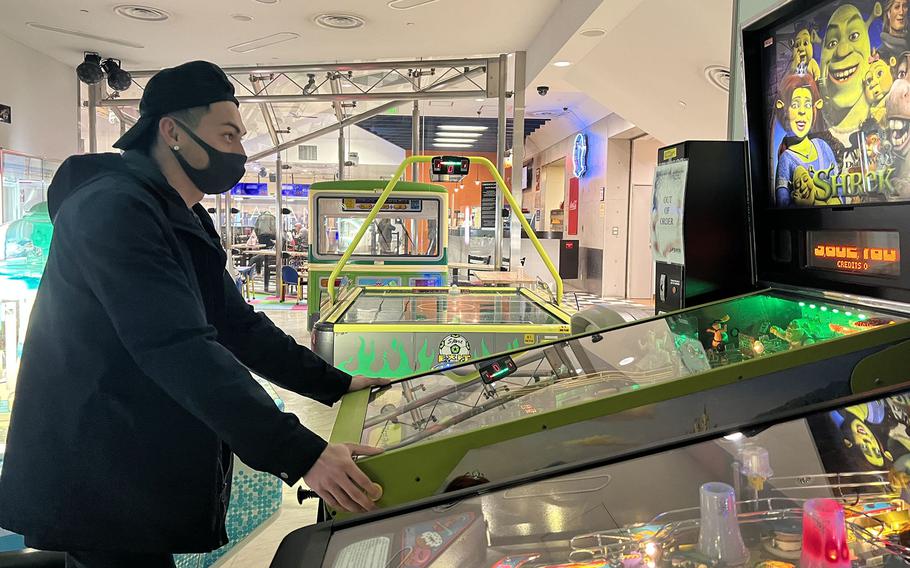 Stars and Stripes is making stories on the coronavirus pandemic available free of charge. See more stories here. Sign up for our daily coronavirus newsletter here. Please support our journalism with a subscription.
TOKYO – The spread of COVID-19 on U.S. military bases in Japan appeared to slacken Friday as infection numbers in Japan itself rose to heights not seen since August.
Tokyo reported 4,051 new cases of the coronavirus respiratory disease Friday, nearly 1,000 more than the previous day, according to public broadcaster NHK and metropolitan government data. The metro last reported a figure that high, 4,350, on Aug. 27.
Japan reported 18,677 COVID-19 cases Thursday, according to the Johns Hopkins Coronavirus Resource Center. The country hasn't seen that many new infections since Sept. 2, according to the World Health Organization.
U.S. Forces Japan reported 608 new COVID-19 cases at 18 bases Friday, and, for the first time in January, two hospitalizations. It did not say where those patients were being cared for. Another 107 cases were pending confirmation, according to the USFJ daily update.
Kadena Air Base on Okinawa accounted for the most cases – 214 people that tested positive there since Thursday, according to USFJ. Yokosuka Naval Base, homeport south of Tokyo of the U.S. 7th Fleet, reported the next highest daily total, 64 infected people.
The U.S. military population on Friday finished its fifth day of a 14-day stay-at-home order aimed at curbing the coronavirus surge in Japan. Japanese authorities appealed to the U.S. secretaries of state and defense to limit travel in the country by Americans whom many Japanese faulted for introducing the omicron variant into the country. U.S. base commanders acknowledged that some of their people returning from holiday leave or reporting for duty were infected with the coronavirus.
Okinawa prefecture, still in a record-breaking wave of new cases, reported 1,596 cases Friday, along with another 480 in the U.S. military community on the island, according to the prefectural Department of Public Health and Medical Care.
In December, Okinawa Gov. Denny Tamaki sharply criticized the Marine Corps for allowing untested Marines to enter Japan, a move Tamaki suggested was behind omicron cases among several Japanese employees at U.S. bases.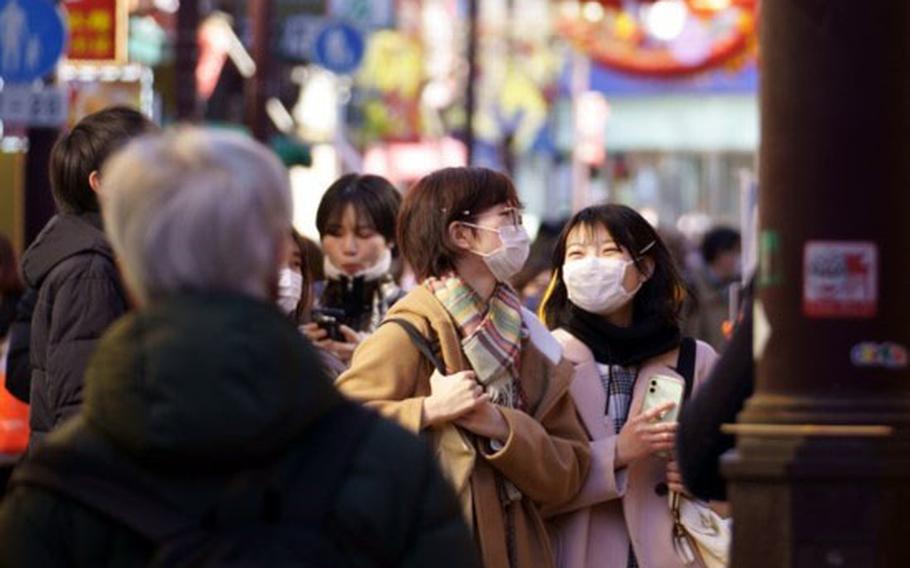 Finger-pointing
Dr. Yoshihiro Takayama, an infectious disease specialist at Chubu Hospital on Okinawa, said the government assumed a direct link between the COVID-19 strain the Marines introduced in mid-December and the omicron strain that infected the Japanese employees.
"At the moment, we presume that it spread from the U.S. military because COVID cases increased among the base workers and the genome of the virus did not match the genome of the virus that is prevalent in mainland Japan," Takayama told Stars and Stripes by email Friday.
The proof lies in genome testing, but the military has not provided samples to be tested, he wrote. Military authorities on Okinawa in December said they lack the technology to do a genome survey but have not commented further.
The spread of COVID-19 could have been delayed and its spread slowed had the U.S. tested its personnel bound for Japan, Takayama said. The omicron variant has proven more easily transmissible than the delta variant but appears to cause less severe illness.
"In the meantime, people of Okinawa could have gotten their booster shots and we could have prepared hospitals for the pandemic," he said. "As a doctor, I wish we had two more weeks to prepare for this and it started gentler."
Local anger
Sending unscreened personnel from the United States, a global COVID-19 hotspot, into Japan, where new coronavirus cases were only in double digits, may yet have consequences, Jeff Kingston, director of Asian studies at Temple University Japan in Tokyo, told Stars and Stripes in an email Tuesday.
"The surge in base-related cases has strained the alliance and put the drawbacks of the US military presence in the limelight," he wrote. "There were earlier warnings from Okinawa in 2020 about US based personnel evading strict testing and quarantine protocols after transferring to Japan, and promises to rectify such lapses, but slipshod practices have persisted."
The COVID-19 testing flap raised existing dissatisfaction with the U.S. military on Okinawa, Kingston said. Many Okinawans were already angry over Tokyo siding with the U.S. over relocating Marine Corps Air Station Futenma to Camp Schwab in Henoko over Tamaki's objections, Kingston wrote. The ruling Liberal Democratic Party may pay a price at elections later this year.
"Henoko has aroused local anger on Okinawa but now there is a nationwide backlash to the U.S. military presence due to unduly lax attitudes about a major public health crisis," he said. "The public will wonder why US personnel are not subject to strict border controls and quarantine concerns applied to everyone else and why the [Japanese government] is so subservient."
---
---
---
---