New COVID-19 cases fall below 30 in Tokyo, less than 15 at US bases across Japan
by
Joseph Ditzler
Stars and Stripes
October 26, 2021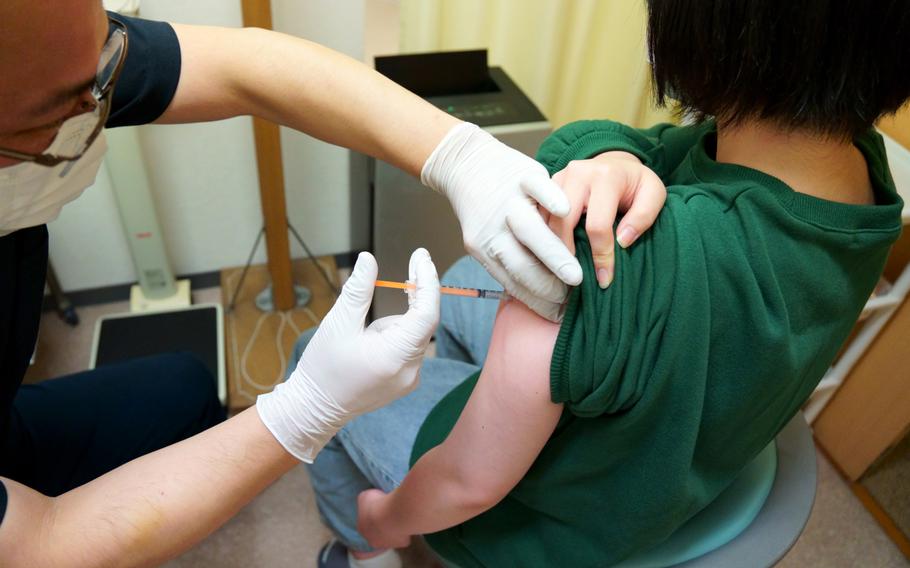 TOKYO – Japan's capital city reported 29 new coronavirus cases Tuesday, the third consecutive day below 30, according to public broadcaster NHK.
Just a month ago, Tokyo reported 10 times that number and two months ago the daily count reached 4,704, according to online metro government data.
Weekend foot traffic in the city's central districts was nearly as crowded in places as before the coronavirus took hold in March 2020, with the exception that nearly everyone wore a face mask.
U.S. Forces Japan in its latest update Friday reported just 14 COVID-19 patients at eight installations. No installation had more than four active cases.
Yokosuka Naval Base, the homeport south of Tokyo of the U.S. 7th Fleet, reported two new cases on Friday and Tuesday. Both were unimmunized and discovered during contact tracing, according to news releases. They are the only known COVID-19 cases at the base.
Yokota Air Base, USFJ's headquarters in western Tokyo, had one new coronavirus case on Friday, according to an update on the base website. That is the only COVID-19 patient at the base, according to an update Tuesday.
Okinawa prefecture has reported 39 new cases and eight deaths since Saturday, according to the prefectural Department of Public Health and Medical Care. The U.S. Marine Corps in Japan is headquartered there along with the bulk of its forces.
Japan reported 153 new COVID-19 cases on Monday, according to the Johns Hopkins Coronavirus Resource Center. In the past week, it has posted 2,106 new cases and 85 deaths. Nearly 70% of Japan's population is fully vaccinated, according to the center.
South Korea update
U.S. Forces Korea reported nine new COVID-19 cases, according to a news release Sunday.
Four tested positive between Oct. 18 and Thursday after falling ill with symptoms of the respiratory disease: two service members and a family member at Camp Humphreys and one family member at Daegu Garrison.
Contact tracing discovered four between Oct. 15 and 18: one service member, a contractor and two family members at Humphreys.
Finally, one service member at Humphreys tested positive Oct. 19 on a test prior to a routine medical procedure.
South Korea reported 1,246 new cases on Monday, according to the Korea Disease Control and Prevention Agency. Seoul accounted for 421 and Gyeonggi province, where Humphreys and Osan Air Base are located, reported 428.
Nearly 71% of South Korea's population is fully vaccinated, according to KDCA.
Stars and Stripes reporters Mari Higa and Yoo Kyong Chang contributed to this report.