DODEA to require masks indoors at all schools
by
Jennifer H. Svan
Stars and Stripes
August 18, 2021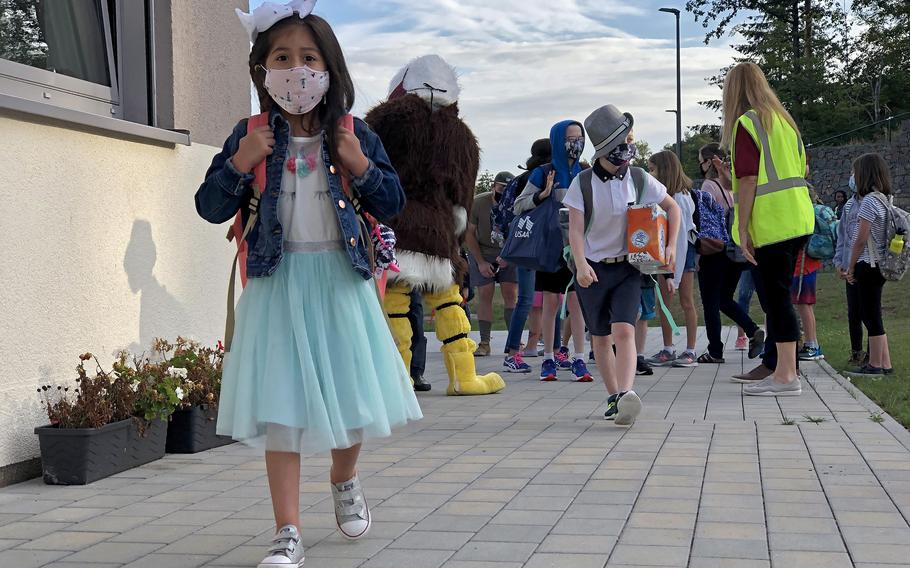 KAISERSLAUTERN, Germany — Face masks will be required indoors when the new year for Defense Department schools begins Monday, including for students and teachers who are already vaccinated against the coronavirus, school and military officials said.
Masks also will be mandatory on school buses, where seating charts will be used to assist with contact tracing, school administrators said.
"In the interest of keeping everyone safe, all folks in buildings will be masked, including teachers," said Jason Ter Horst, DODEA community superintendent of Baumholder, Sembach and Wiesbaden schools, at a U.S. Army Garrison Rheinland-Pfalz online town hall meeting Tuesday.
Face masks also were required indoors at all DODEA schools last year.
The rules are based on DOD and Centers for Disease Control and Prevention guidance, school officials said.
The CDC earlier this month updated its masking guidance for K-12 schools due to the spread of the highly contagious delta variant. It recommends universal indoor masking for all teachers, staff, students and visitors.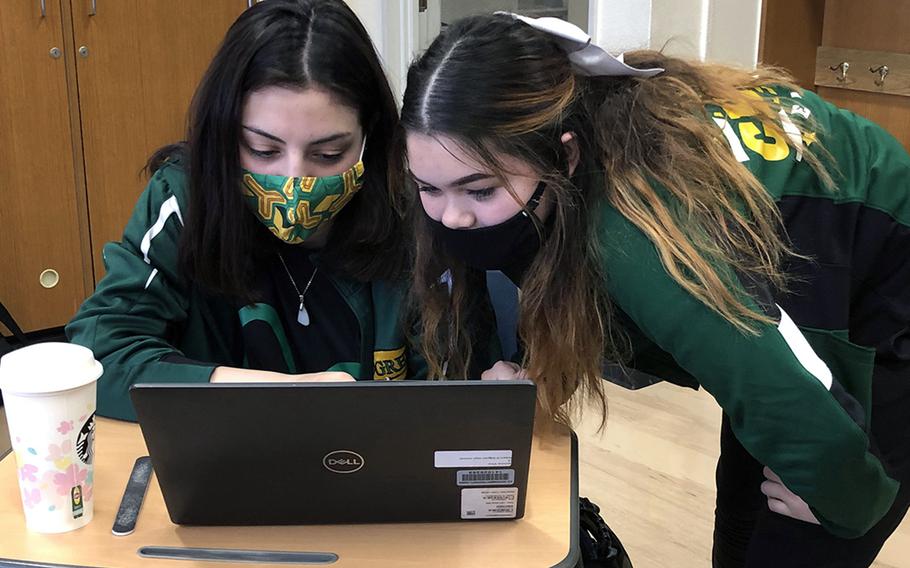 Students will be given frequent outdoor mask breaks and can take their masks off when eating and drinking while spaced a safe distance apart, Ter Horst said.
"We understand that no one wants to wear masks all day," he said. "Kids want to do whatever it takes to be in school. We couldn't do this without them."
The issue of whether face coverings should be optional or mandatory in U.S. public school districts has sharply divided many parents and policymakers — divisions that arose on the garrison's Facebook page, which livestreamed the meeting.
"I appreciate you all using the science and data to support our kids and families," a viewer wrote.
But one parent asked, "What if we don't want our kids to be masked all day at school?"
"You can always home school," a commenter suggested in response.
Ter Horst called some changes for this year "bright spots," including more lenient physical distancing rules in the classroom – 3 feet instead of 6 feet. Also, volunteers will be allowed in classrooms on a limited basis.
Parents are being asked to check students' temperatures and basic health daily, Ter Horst said. A child with a fever or other symptoms should stay at home. The absence will be excused.
Vaccinations for employees are still voluntary, DODEA officials said in an email to Stars and Stripes. The agency is waiting on federal guidance on testing requirements for employees who are not vaccinated, they said.
At DODEA schools in Kaiserslautern, Ramstein and Wiesbaden, "90% plus of our teachers are fully vaccinated," Ter Horst said.
Most schools are expected to open their doors to students next week despite a recent rise in coronavirus cases in the Kaiserslautern area and across Germany, Ter Horst said.
The only exception among schools in Europe is in Sigonella, Italy, where damage to the installation's power substation has temporarily left the school complex without power, said Stephen Smith, DODEA-Europe spokesman.
Stars and Stripes reporter Karin Zeitvogel contributed to this report.