Traditional fall sports are back in Europe, but not with normal schedules
by
Kent Harris
Stars and Stripes
August 12, 2021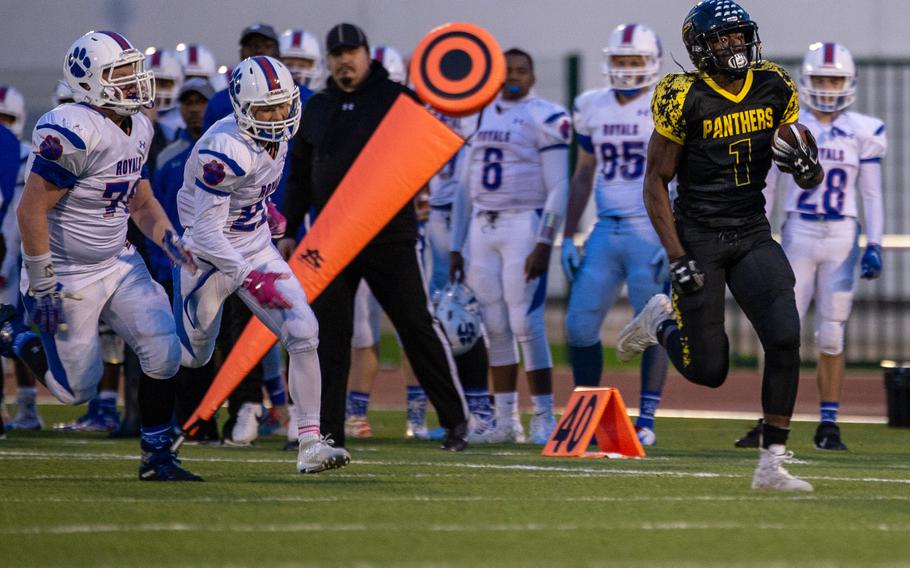 DODEA Europe will make "a cautious return to a regular schedule" for high school sports this fall, though competition will be severely curtailed for some schools, athletics coordinator Kathy Clemmons said Thursday.
Armed with measures in place to limit exposure to the coronavirus pandemic that eliminated most after-school competition last year, Clemmons said practices can start as early as Monday across Europe, though the first competitions won't take place until Sept. 11.
With the potential exception of schools in Belgium and the Netherlands competing against Germany-based schools, teams won't cross country borders to compete, Clemmons said.
That means European champions won't be crowned in football, volleyball, tennis and cross country. It also means that schools in the United Kingdom, Spain, Bahrain and Turkey are scrambling to find games against international or local club teams.
Clemmons said she hopes to issue schedules this week but cautioned that they "won't be written in stone. We might have changes and modifications all season depending on host nation and community restrictions."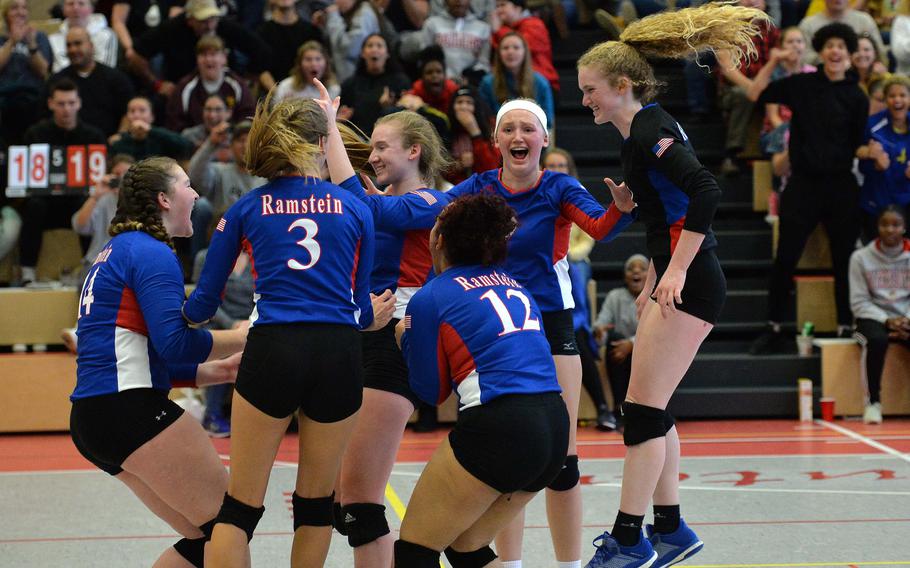 Still, the return of fall sports staples such as football and volleyball is a step forward for players and fans.
"It's a win," she said. "It won't be in capital letters like people want. But it's certainly better than last year."
A month's worth of practices will give athletes not only a chance to reacclimate to their sports, but also give schools an opportunity to see if they can viably field teams. That's especially true for a sport such as football in Italy. Only Naples, Vicenza and Aviano have fielded teams in recent years. Sigonella might do so this year and Rota in Spain could join them later in the fall if conditions permit. Marymount International and American Overseas School of Rome don't field football teams but should join the DODEA schools in other sports.
SHAPE in Belgium will compete in a local league in football.
Other teams at isolated schools in other countries may try that as well, though Clemmons said it could be difficult to manage this late in the year.
Though DODEA canceled sports last year that involved close contact, Clemmons said athletes and coaches aren't currently going to be required to be vaccinated in order to participate.
As for those who want to watch the games, Clemmons said social distancing and masks will be required and seating will be limited in volleyball, the season's only indoor sport. Fan access could vary by military community.
"We want families to be able to see their kids play, but we want to be very, very careful about this," Clemmons said. "We don't want to do anything to put our athletes or coaches in danger."