Free meals will be provided at DODEA schools through upcoming school year
by
Jennifer H. Svan
Stars and Stripes
July 29, 2021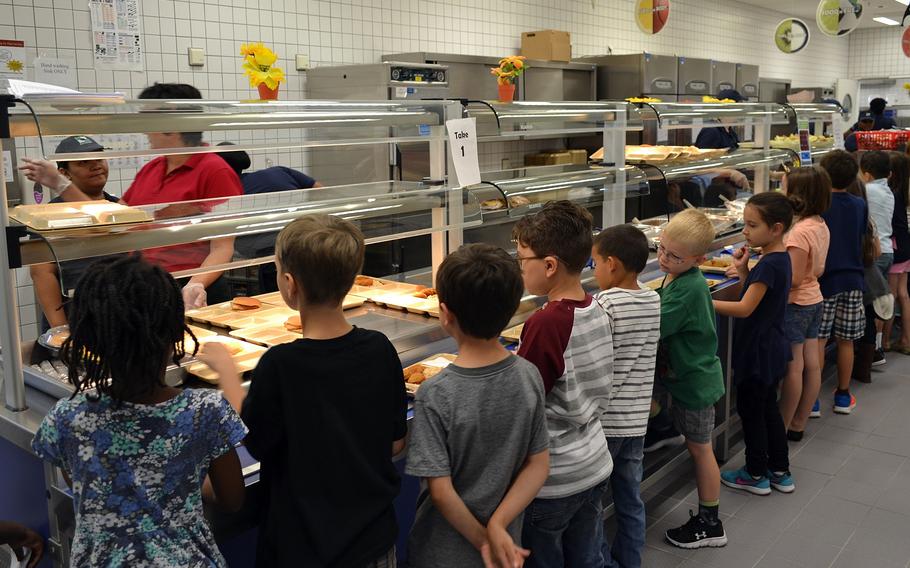 KAISERSLAUTERN, Germany — Defense Department schools overseas will continue to offer free meals to students through June 2022, school officials said Thursday.
The U.S. Department of Agriculture granted the extension, said Stephen Smith, a spokesman for Department of Defense Education Activity–Europe.
Officials with the Army and Air Force Exchange Service, which provides meals at 76 school cafeterias throughout Europe and the Pacific, said breakfast and lunch will be free at the DODEA schools. The meals are also available to students learning virtually, said Chris Ward, an AAFES spokesman.
DODEA schools overseas first offered free meals in November after gaining USDA approval to participate in the program, which was started to provide relief to families during the coronavirus pandemic. USDA subsidizes the meals for all children, regardless of household income.
"This is a tremendous benefit to military families," Air Force Chief Master Sgt. Kevin Osby, the Exchange's senior enlistment advisor, said in a statement.
AAFES served an average of 17,700 meals per day during the 2020-2021 school year, including "grab and go" meals for students in remote classes.
To participate, students must have a DODEA student ID number and meal account through AAFES, the Navy Exchange or Marine Corps Community Services. No action is required to receive free school meals for students who already have an account, AAFES said.
Parents may set up accounts at their local military exchange customer service area.