It's football time again at DODEA-Japan schools
by
Dave Ornauer
Stars and Stripes
August 16, 2021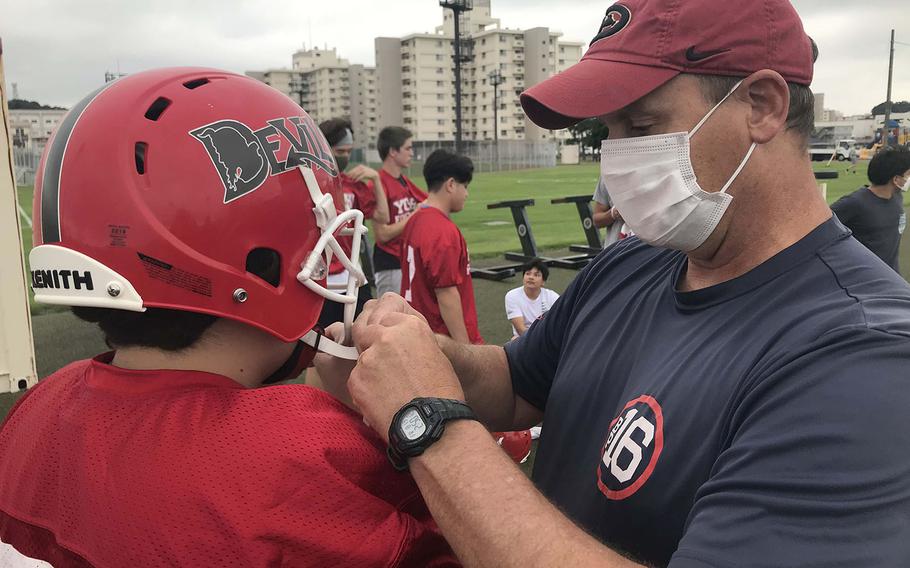 CAMP ZAMA, Japan – Scott Bolin wielded a towel and a bottle of cleaning solution as he put some elbow grease to Zama football pads that had sat idle in the equipment room due to the coronavirus pandemic.
It was gear-issue day for the Trojans, who didn't get the chance to defend their Far East Division II title last fall.
"Football is in your blood," Zama's coach said. "Having that absent last year, it got a little deflated. Football season brings a positive uptick to the school year. To have that absent threw everything for a loop."
DODEA-Japan's five high school teams began practice in earnest last week, aiming for season-opening games: Nile C. Kinnick at Zama on Aug. 27 and Yokota hosting Robert D. Edgren on Aug. 28.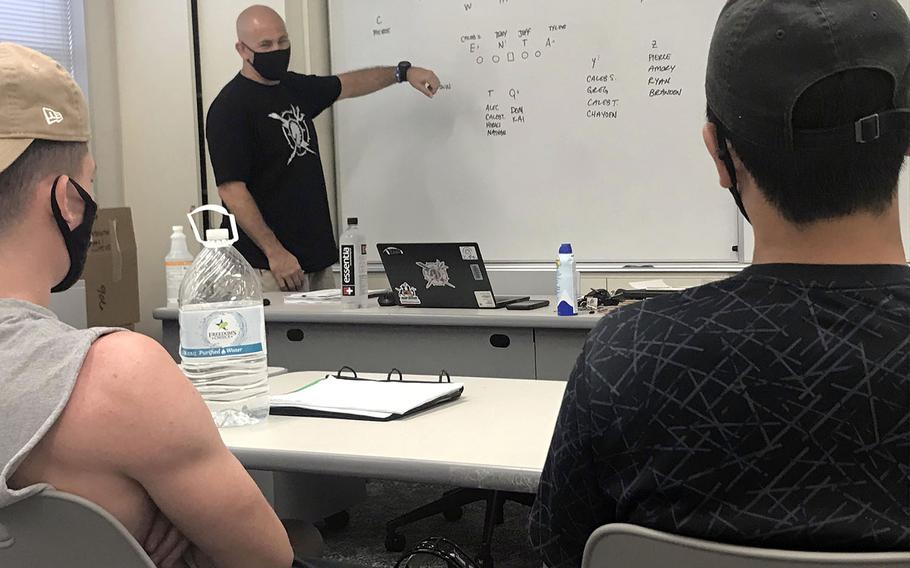 Football in the Pacific's other districts gets off the ground next month, though conditioning has already begun.
Guam High plays its first game Sept. 4 at home against George Washington.
Football will join volleyball, golf, tennis and cross country as sports offered by DODEA-Pacific this fall.
Unlike previous years when the season culminated in Far East championship games, play this season will be in-district only, DODEA-Pacific officials said.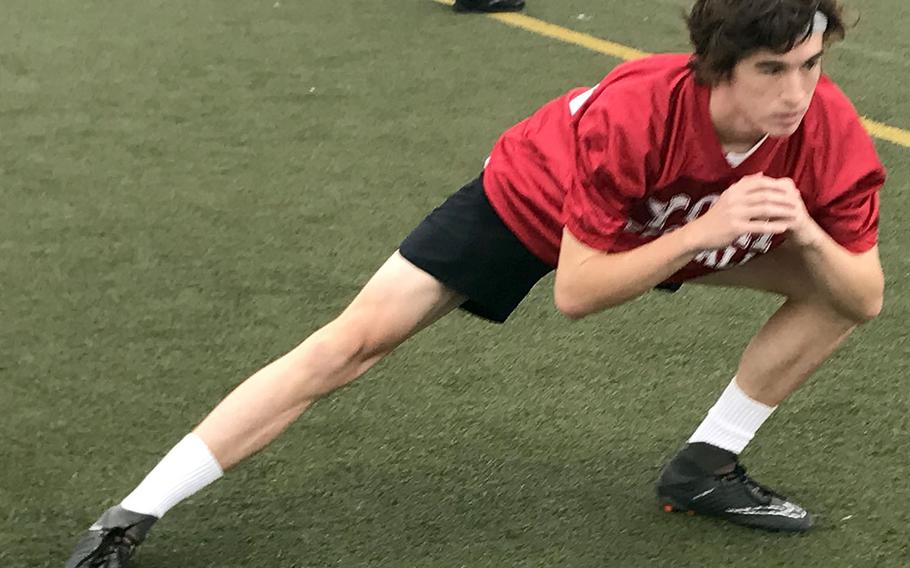 "It's going to be odd, but it's a start," said Sergio Mendoza, in his 16th season as coach of defending Far East Division I champion Kadena.
Coming off a COVID-induced gap year, every team will be in start-over mode, Mendoza said. "It's going to be a rebuild for all of us."
It will also mean regaining the football mentality that leads to a team's success, Matthew C. Perry coach Frank Macias said.
"It's not just rebuilding, but reinstalling the culture," he said. "I have a bunch of kids who've never played. It's not going to be easy."
But it's better than a year ago, coaches and players said.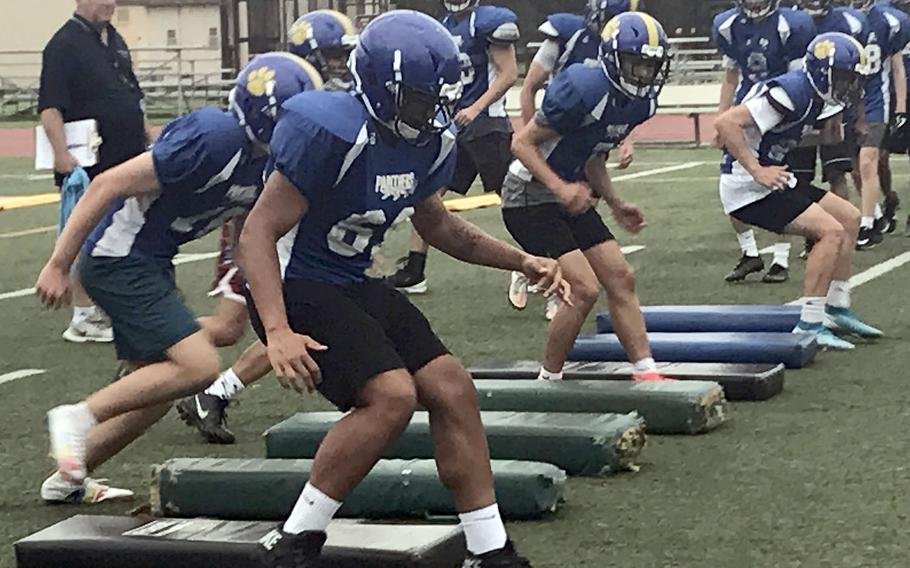 "It's a real treat to be out here. A lot of people worked hard to make this happen," Dan Joley, in his 11th season coaching Nile C. Kinnick, told his players before Friday's practice.
"We haven't had (football) since (my) sophomore year," Red Devils senior receiver Ryo Nishiyama said. "We just hope to have the games. We hope to make an impact to start the school year right."
"Having that gap year, you realized how grateful you are just to be playing sports," Yokota junior quarterback Dylan Tomas said.
What did the longest-serving coach in DODEA-Pacific miss most?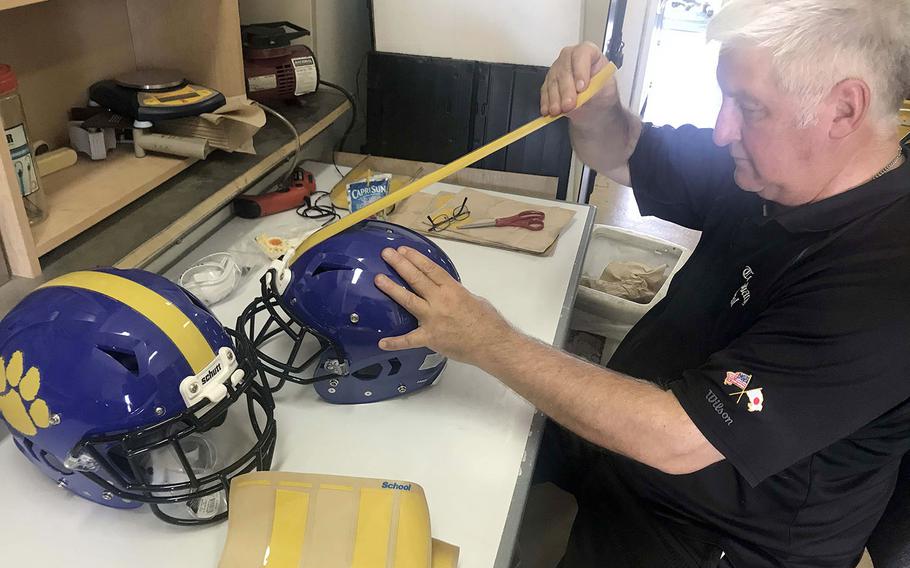 "Being with the kids at practice, the relationships you build when you're working toward a common cause," said Tim Pujol, entering his 22nd season at Yokota.
"I'm just excited for all the DODEA student athletes," said Marcus Thomas, Edgren's assistant the last couple of seasons and now the Eagles' head coach. "COVID has taken so much away from them. Hopefully, sports are here to stay."