Senators introduce legislation to create Space National Guard under Space Force
By
Stars and Stripes
May 12, 2022
---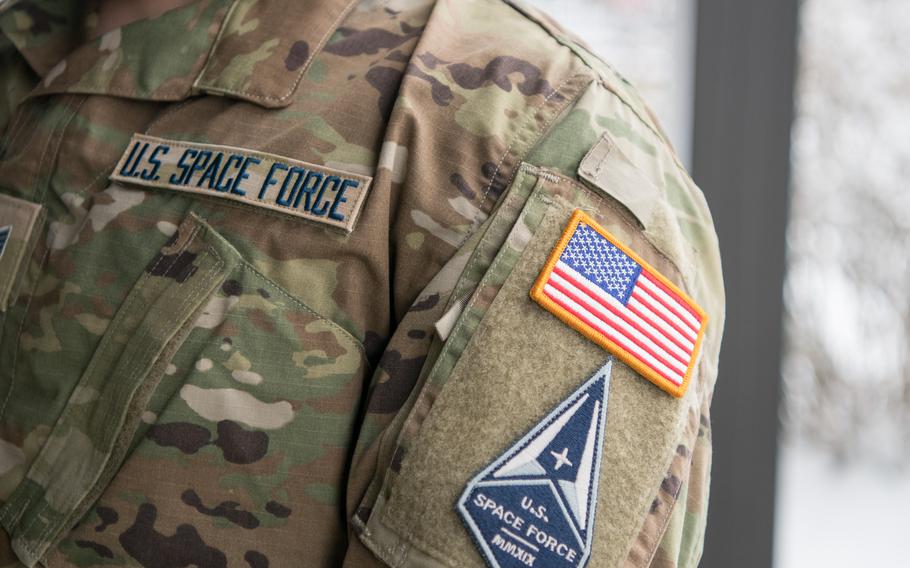 WASHINGTON — A bipartisan group of senators are calling for the creation of a Space National Guard, reviving a yearslong effort to place Air National Guard members working for the U.S. Space Force directly under the command of the military's newest branch.
Sens. Dianne Feinstein, D-Calif., and Marco Rubio, R-Fla., introduced the Space National Guard Establishment Act on Wednesday to correct a misalignment that has about 1,000 National Guard members working on space missions within the Air Force rather than the Space Force. The Guard troops are in 16 Air National Guard units stationed across eight states and territories.
"Without a National Guard component for Space Force, we risk losing many talented individuals who want to keep serving their country and their states after they leave active duty, and that is simply unacceptable," Feinstein said. "Creating a Space Force National Guard would also save money and ensure a smoother process in the event we need to activate personnel."
The legislation matches a House bill introduced last year and follows a request by the Space Force to integrate its active duty and Reserve personnel into a single command structure.
"This is our No. 1 legislative proposal," Gen. John Raymond, chief of space operations for the Space Force, told the House Armed Services Committee last month.
Raymond said the Space Force explored several options for integration, including setting up a Space National Guard or removing the Air National Guard from the service entirely. When the Space Force was created in 2019, active-duty troops from the Air Force were moved into the new branch but there was no such transfer for the Air National Guard.
"Not establishing a Space National Guard was a mistake when Space Force was created, and this bill will remedy that," Feinstein said.
The senator pushed to establish the new force through the 2022 National Defense Authorization Act, which allocates funding for the Pentagon, but was unsuccessful. A plan developed by the Air Force, Space Force and National Guard Bureau to create a Space National Guard has yet to come to fruition.
The Congressional Budget Office estimated in 2020 that the Pentagon would spend $100 million to operate a small Space National Guard with about 1,500 personnel, as well as $20 million to construct additional facilities. A larger force of 4,900 to 5,800 personnel would cost at least $385 million annually, according to the agency.
Senators said they are not looking to expand the force. Rubio said he believes the proposed legislation would boost military readiness, increase efficiency and ensure talent retainment.
Additional co-sponsors of the bill include Sens. John Hickenlooper, D-Colo., Lisa Murkowski, R-Alaska, Michael Bennet, D-Colo., Marsha Blackburn, R-Tenn., Joe Manchin, D-W.Va., Rob Portman, R-Ohio, Rick Scott, R-Fla., Alex Padilla, D-Calif., Mike Braun, R-Ind., and John Cornyn, R-Texas.
If the legislation becomes law, the need to route funding between the Air Force and the Space Force would be eliminated, senators said. The Space Force would also be able to better implement its policies and culture, they added.
The National Guard Association of the United States, a congressional lobbying organization, applauded the introduced bill on Thursday.
"A Space National Guard is the only efficient, inexpensive way to enhance our Space Force," said retired Brig. Gen. J. Roy Robison, the group's president. "It requires no new personnel, equipment or facilities — just new uniforms and a few new signs."
Brig. Gen. Steven Butow, the commander of California's Air National Guard, told congressional staffers at a briefing this month that the effort would cost about $250,000.
The Space Force is comprised of nearly 14,000 guardians stationed around the world, according to Raymond. They are charged with maintaining and protecting military satellites, monitoring space surveillance systems and performing other space-related missions.
Air National Guard members working for the Space Force provide 60% of the military's space electronic warfare capability, according to the National Guard Association. Their units are based in Alaska, California, Colorado, Florida, Hawaii, New York, Ohio and Guam.
---
---
---
---